Become an Earshot Jazz Festival volunteer
Thank you for your interest in volunteering for the 2018 Earshot Jazz Festival. Over the course of the festival we'll need help with ushering duties, box office and will call support, and assistance with artist and Earshot Jazz merchandise. We couldn't do this without you!
Make your requests below and we'll send a confirmation email with your assignments by September 15.
After September 15 we'll repost this list on a regular basis with volunteer slots that are still available, so check back in periodically. Thanks!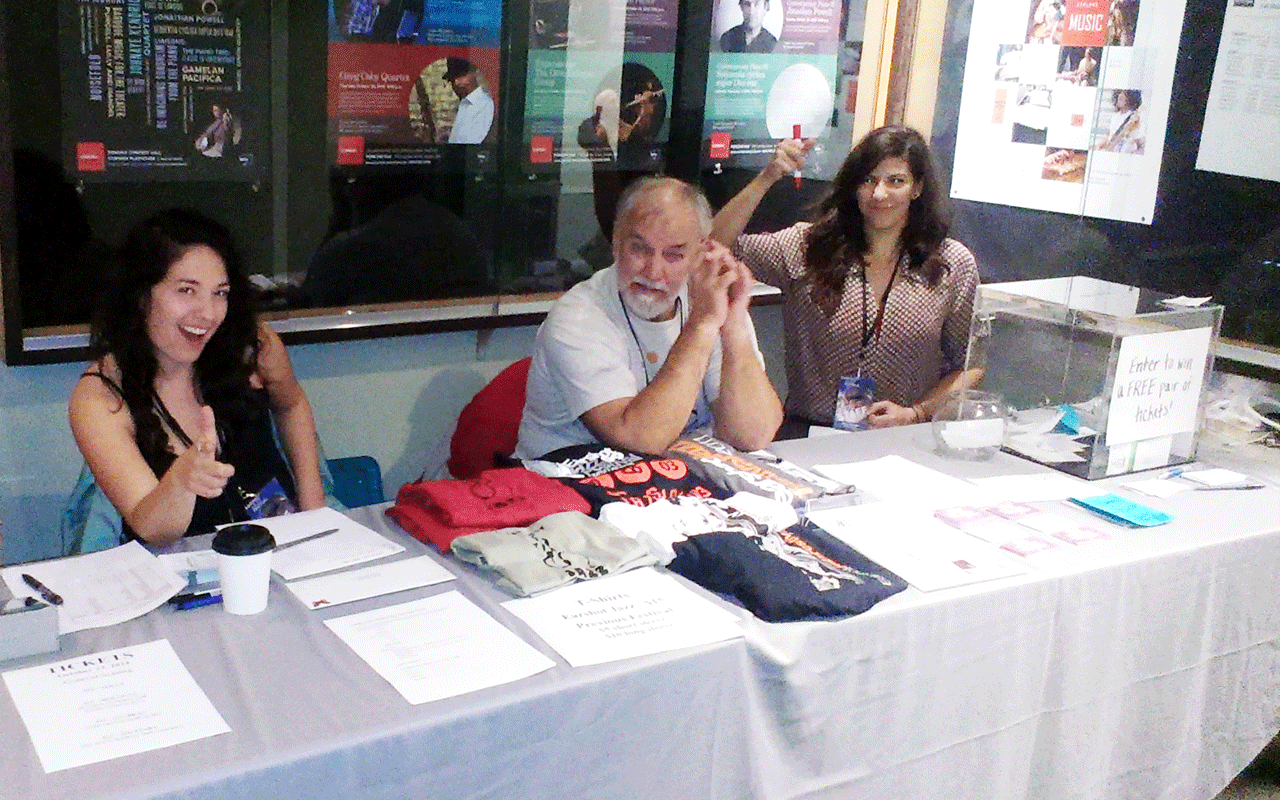 Earshot Jazz volunteers helping out at a concert. Thanks Angela, Mark, and Halynn. Photo by Caitlin Peterkin.
Major support for the 2018 Earshot Jazz Festival provided by