Helpful Information
Whether you're new to the Earshot Jazz Festival or an experienced festivalgoer, this information will help you enjoy all that the festival has to offer.
Ticket/URL Info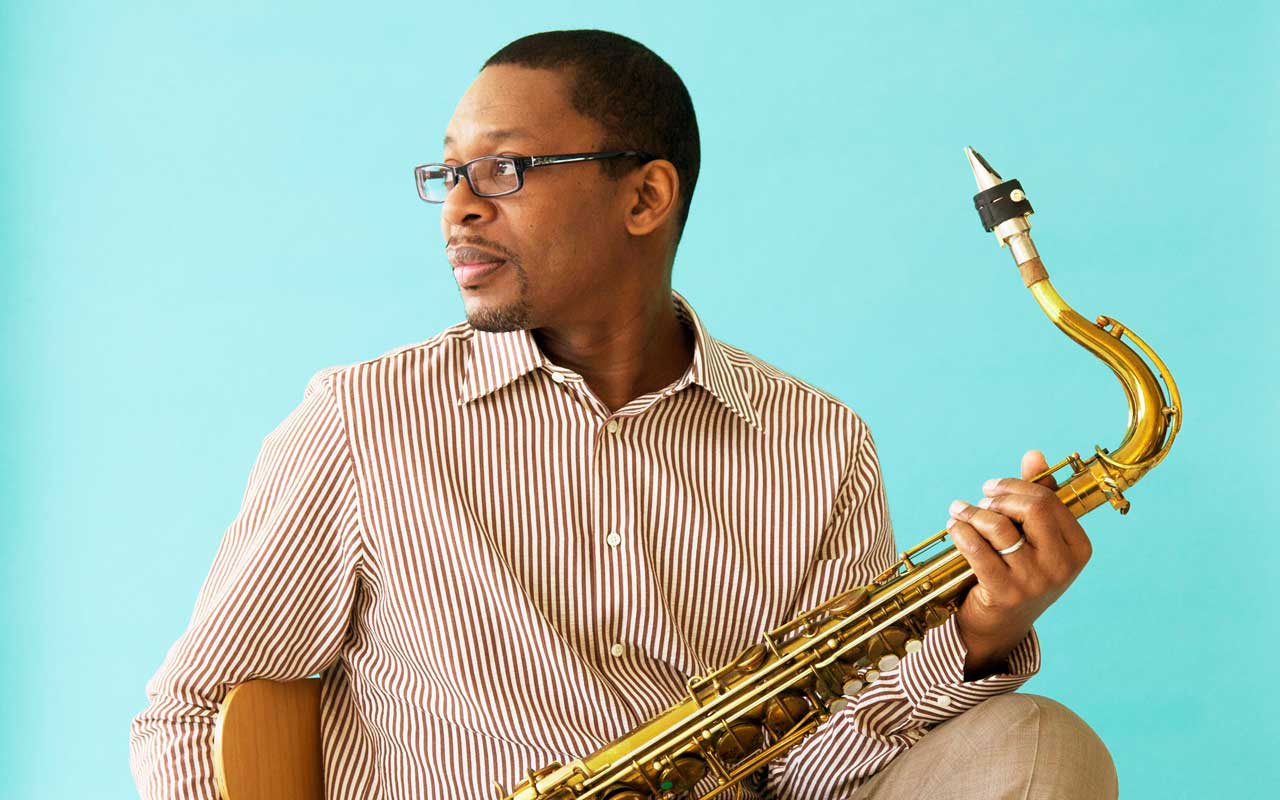 Ravi Coltrane photo by Michael Weintrob
Panels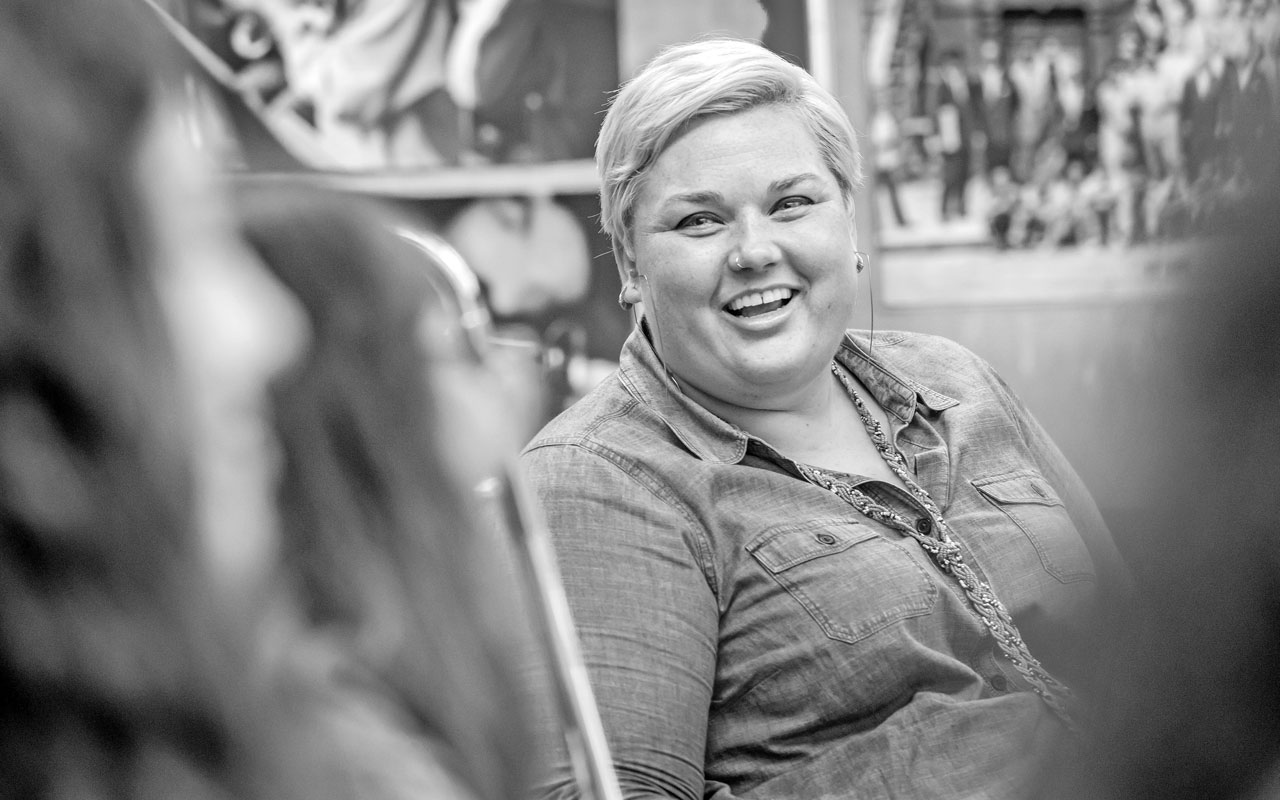 Kelly Clingan photo by Michael Craft
Playlists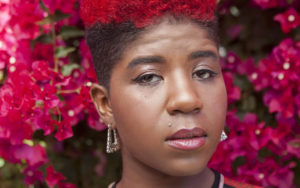 SassyBlack photo courtesy of the artist
Other Presenters
 
Tickets to concerts sold separately. At the time of purchase, you will recieve a confirmation email with a url to access the concert stream. Another email with the event url will be sent out shortly before the event begins.
The Buy Tickets button or link on any festival page, will take you to a secure site to purchase tickets to all live stream events. If you have any problems, email us and we'll be happy to help.
Tiered ticketing for concerts are available at the following levels. Choose the level that works for you! We've provided some recommendations below:
$10 — We recommend this option if you have been significantly impacted financially by the COVID-19 pandemic.
$15 — Our most popular option! We recommend this option if your financial situation has had little to no impact by COVID-19.
$25 — We recommend this option if your economic situation has not been impacted by COVID-19.
$50 Household — We recommend this option if your economic situation has not been impacted by COVID-19 and multiple people in your household intend to stream with a single link.
Free — A limited number of free tickets are available on a first-come, first-served basis here. If you are in a position to select the $10 option, please leave these for those most in need. 
A special Gold Card pass is available for streaming access to all festival events. Becoming a Gold Card holder is a fantastic way to enjoy ease of access and show your support to Earshot Jazz and the artists we serve.
The 2020 Digital Festival Gold Card rate is $350 ($300 for members) for access to over 20 concerts and events. Purchase your gold card online here. For questions, call 206-547-6763.
Some restrictions apply: Gold Card is not valid at Bainbridge Island Museum of Art, Northwest Film Forum, and the SRJO concert.
Panels: Community Conversations
Join us for a series of free panels hosted on Saturday afternoons during the festival. 2020 offers a unique opportunity to examine the structures in place within our jazz community—from education spaces, to jam session culture, to the performance stage, and beyond— through thoughtful community dialogue.
Impact of the Coronavirus on Black Jazz & Blues Musicians
Saturday, October 17, 2pm. Sponsored by Seed IP. Free. (more info)
Seattle JazzED Anti-Racist Study Group
Saturday, October 24, 2pm (more info)
The Toll of Online Jazz Education: Equity, Practical Challenges, and Teacher Burnout in a Digital Age
Saturday, October 31, 2pm. Sponsored by Brad Pearce, Built in Georgetown. Free. (more info)
The Beth and Kelly Show
Saturday, November 7, 2pm. Free. (more info)
Sunday Morning Playlists
Sponsored by Michael Goodheim
Free, Spotify weekly playlists curated by local artists and DJ's released every Sunday morning on Spotify during the festival. Guest curators include Eva Walker, Gabriel Teodros, Noel Brass Jr., and SassyBlack. Walker hosts Audioasis on KEXP and is one half of the band The Black Tones. Teodros is a musician, DJ, and speculative fiction writer. He hosts the Early show on KEXP. Noel Brass Jr. is a keyboardist and leader of the trio Afrocop. SassyBlack is a singer, songwriter, and producer known for creating electronic "psychedlic soul" sounds. Links will be added below when they are released.
SassyBlack curated playlist is now available!
Noel Brass Jr. curated playlist on 10/25
Eva Walker curated playlist on 11/1
Gabriel Teodros curated playlist 11/8
Festival Sampler Playlists
Free, Spotify playlists curated by Earshot Jazz featuring a sampling of music from a this year's festival artists. We've included a general playlist and a playlist for each week of the festival.

All Artist Sampler Spotify Playlist
Week 1 Featuring artists performing October 16-18
Week 2 Featuring artists performing October 22-25
Week 3 Featuring artists performing October 29-November 1
Week 4 Featuring artists performing November 5-8
 While Spotify makes it easy for us to introduce you to artists, it is not the best way to support artists. The best way to support artists is to buy their music! Thank you.
Earshot Jazz serves at the center of Seattle's jazz ecology… as part of the Earshot Jazz Festival we are happy to support other presenters in the region.  
Bainbridge Island Museum of Art
BIMA and Earshot Jazz are excited to partner for the fourth year in a row to present Within/Earshot, an all-digital, three-week long festival celebrating jazz and the diverse talent of the region through concerts and conversations. All events are online and free. For information, visit biartmuseum.org.
Northwest Film Forum
NWFF and Earshot Jazz team up againe to present a rare jazz film, Uprooted: the Journey of Jazz Dance.  Available to viewers in Washington state for 24 hours. Jazz dance's history and artistic roots in the expression of enslaved peoples strengthen the art form, turning its practice into a metaphor for resistance and a struggle for acceptance. For information, visit nwfilmforum.org.
Seattle Repertory Jazz Orchestra
SRJO Nonet: Birth of the Cool. A rare performance of great jazz from the classic 1949 Birth of the Cool recording by Miles Davis, played by an all-star group drawn from the SRJO including bassist Phil Sparks, trumpeter Jay Thomas, saxophonists Alex Dugdale and Travis Ranney, trombonist Dan Marcus, drummer D'Vonne Lewis, co-artistic director Michael Brockman, and many others streaming live from Benaroya hall. For information, visit www.srjo.org.

Support for the 2020 Earshot Jazz Festival provided by