Ahamefule J. Oluo Quartet Live plus a reprise of "The Music From Susan"
April 30, 2021 @ 7:30 pm
Free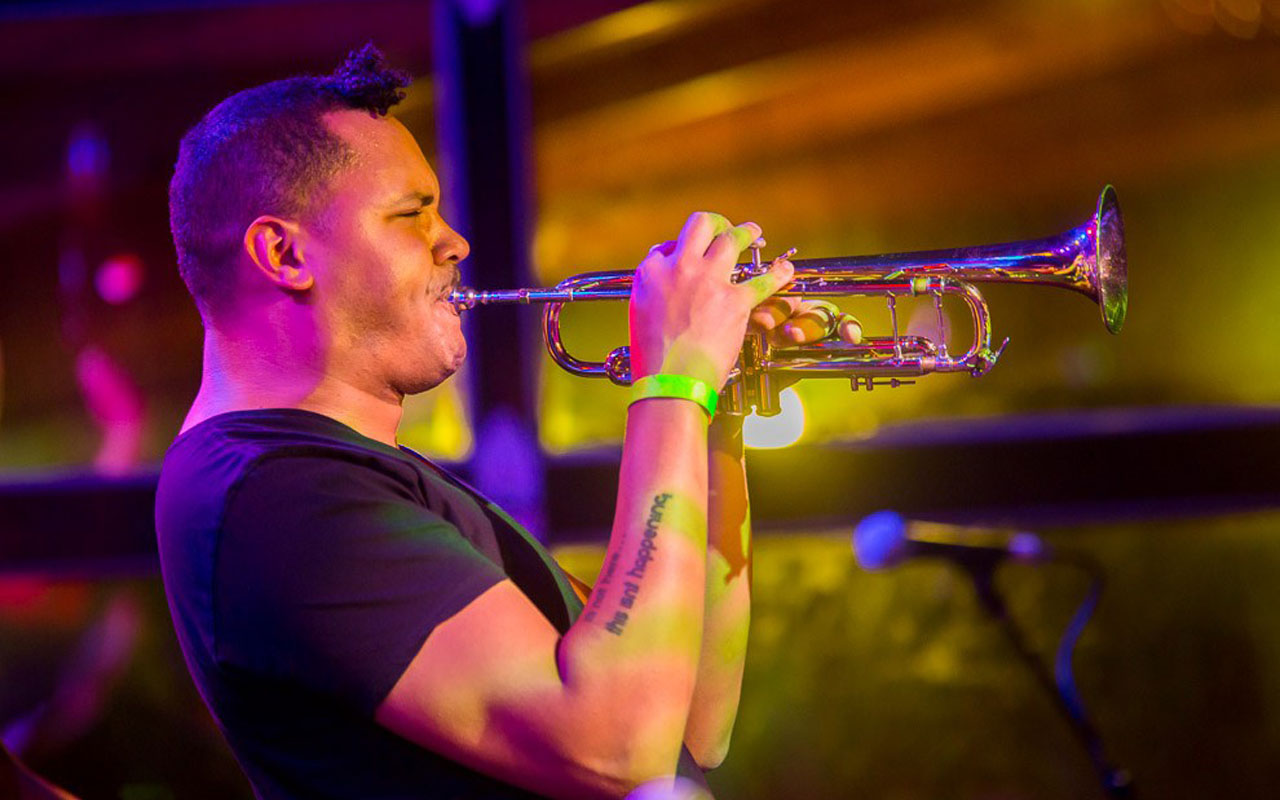 Ahamefule J. Oluo photo by Daniel Sheehan.
Friday April 30
7:30pm PDT
Livestream—Royal Room, Seattle
Free
YouTube Concert Link
Help us celebrate International Jazz Day, with two events steered by the highly acclaimed musician, composer, and writer Ahamefule J.Oluo. First up is a live set featuring the Ahamefule J. Oluo Quartet featuring pianist Marina Albero, bassist Marina Christopher, and drummer Sheridan Riley. Following the live set enjoy the reprise of the Music From Susan, concert which aired as part of our 2020 Earshot Jazz Festival and recently won the Golden Ear Award for NW Concert of the Year. This recording showcases the up-close footage and immersive jazz excellence while performing the musical Susan at On the Boards in Seattle. Conceived and composed by Ahamefule J. Oluo, it features the unparalleled vocalists okanomodé and Tiffany Wilson, saxophonist Skerik, and pianist Marina Albero.
This event will be livestreamed from the Royal Room, Seattle. To access the stream visit the Earshot Jazz YouTube channel from the link above.