Art of Jazz: Eugenie Jones
November 10, 2016 @ 5:30 pm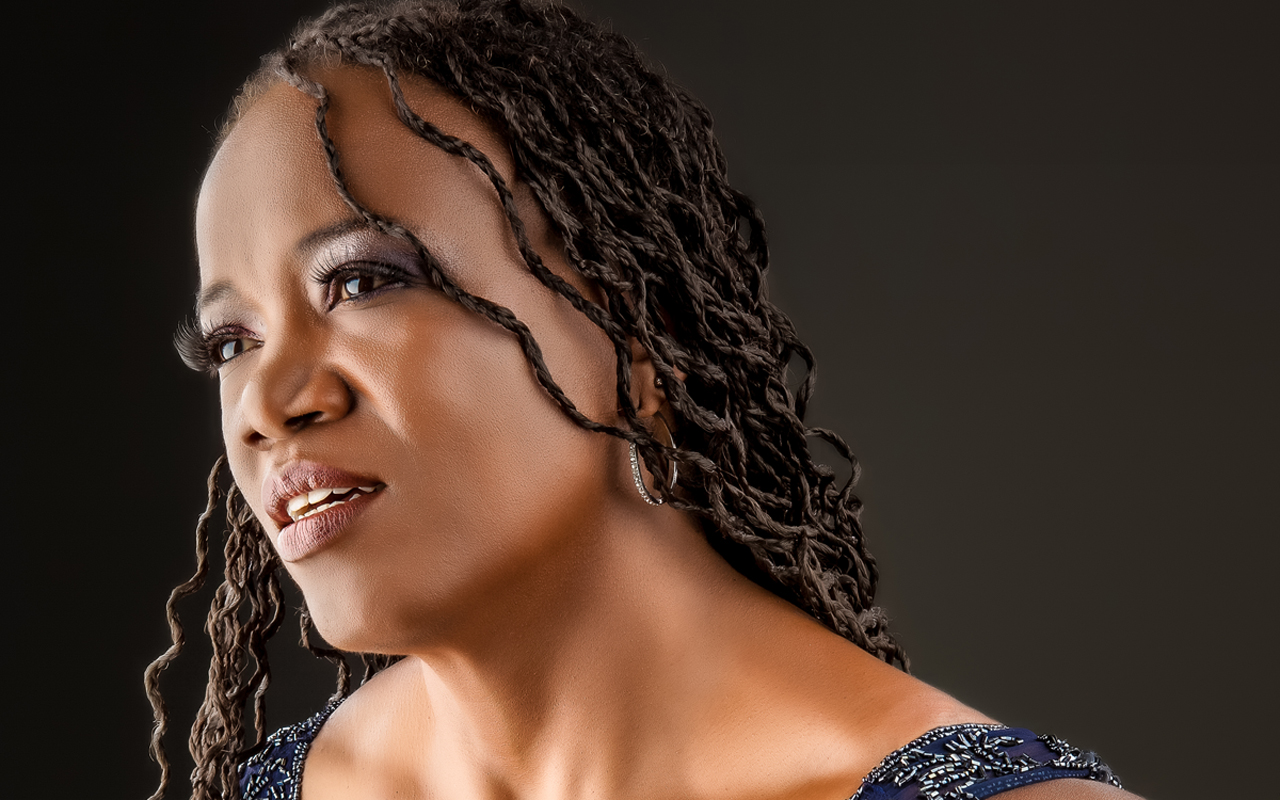 Eugenie Jones photo by Jared Ribic

Free and open to the public
---
The current Earshot Jazz Vocalist of the Year, described for her classic and contemporary recordings as "a lady that can sing as well as she can write – an intelligent, thoughtful composer in the tradition of Abbey Lincoln and Nina Simone," will bring her smoke and satin vocals to the stage, sharing her chart-topping original straight-ahead recordings as well as performing tribute renditions to the work of Seattle's jazz and blues great, Ernestine Anderson. (Co-presented with Seattle Art Museum.)
---
This year's 2016 Golden Ear Award, Vocalist of The Year winner, Eugenie Jones, teams up with pianist Peter Adams, bassist Greg Feingold, guitarist Cole Schuster, and drummer Brian Smith to dedicate a night to the late Ernestine Anderson.
Jones' debut album Black Lace Blue Tears won the Golden Ear Award for "Recording of the Year" in 2013. Of her second album, Jazziz Magazine says, "Seattle-based vocalist Eugenie Jones may have been a latecomer to the jazz world, but she displays the seasoned sensibilities of a jazz lifer on her sophomore release, Come Out Swingin'."
She has attracted positive attention from DownBeat, Jazz Weekly, All About Jazz, and many more jazz journals.Critical Jazz reviewer Brent Black says Jones is "full of passion and raw emotion….[she is] that rare breed of artist that sidesteps pretentiousness and allows the music to take center stage." Another must hear.