Art of Jazz: Seattle JazzED – Girls Ellington Project
June 13, 2019 @ 5:30 pm
7:30 pm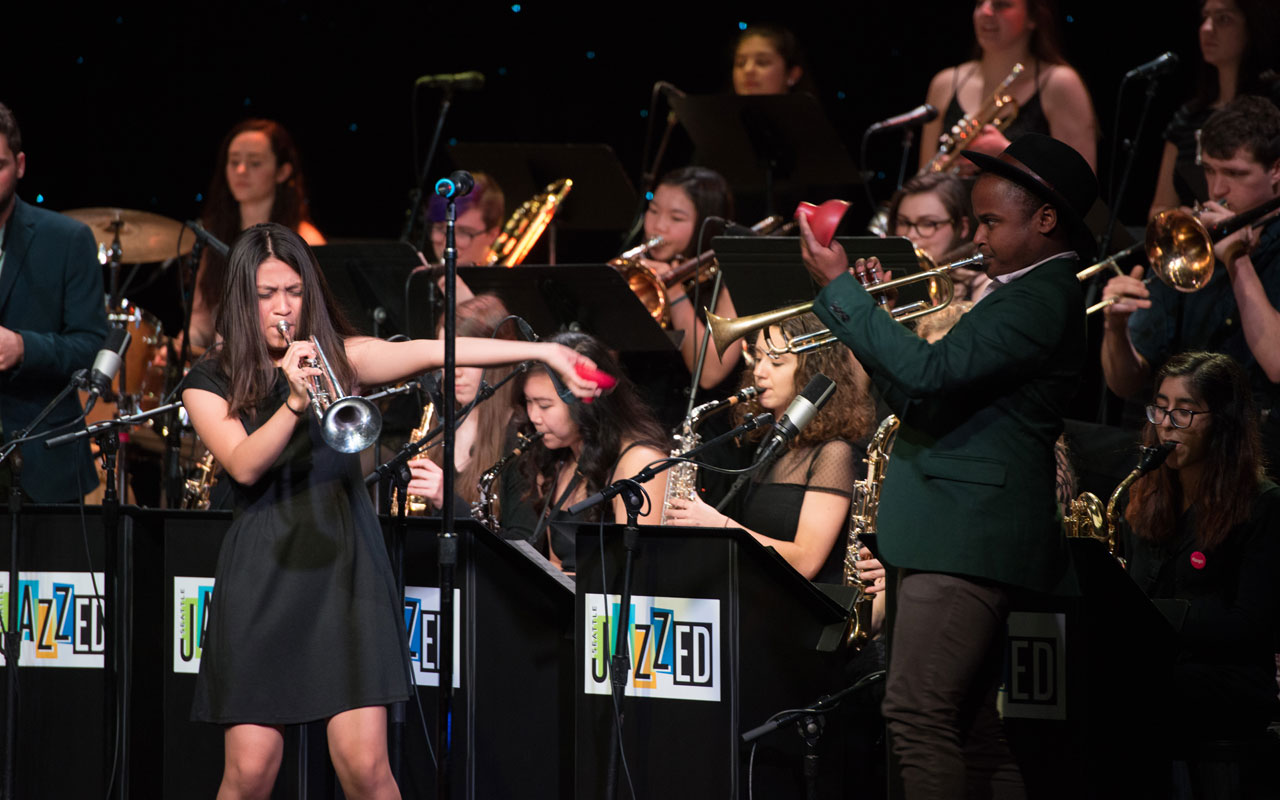 Girls Ellington Project by Christopher Reicks
Co-presented with Seattle Art Museum and KNKX.
Join the Seattle JazzED Girls Ellington Project for a special Art of Jazz performance! Comprised of female-identified students grades 9-12 from across Seattle, under the direction of Kelly Clingan.
Learn more about the band and their historic appearance at Swing Central Jazz: Representation Matters the #JazzGirl Movement Goes National.
Performances are held at 5:30pm on the second Thursday of every month. Free and open to the public!