Ayesha Brooks, Wayne Horvitz, Ha Yang Kim
October 22, 2020 @ 8:30 pm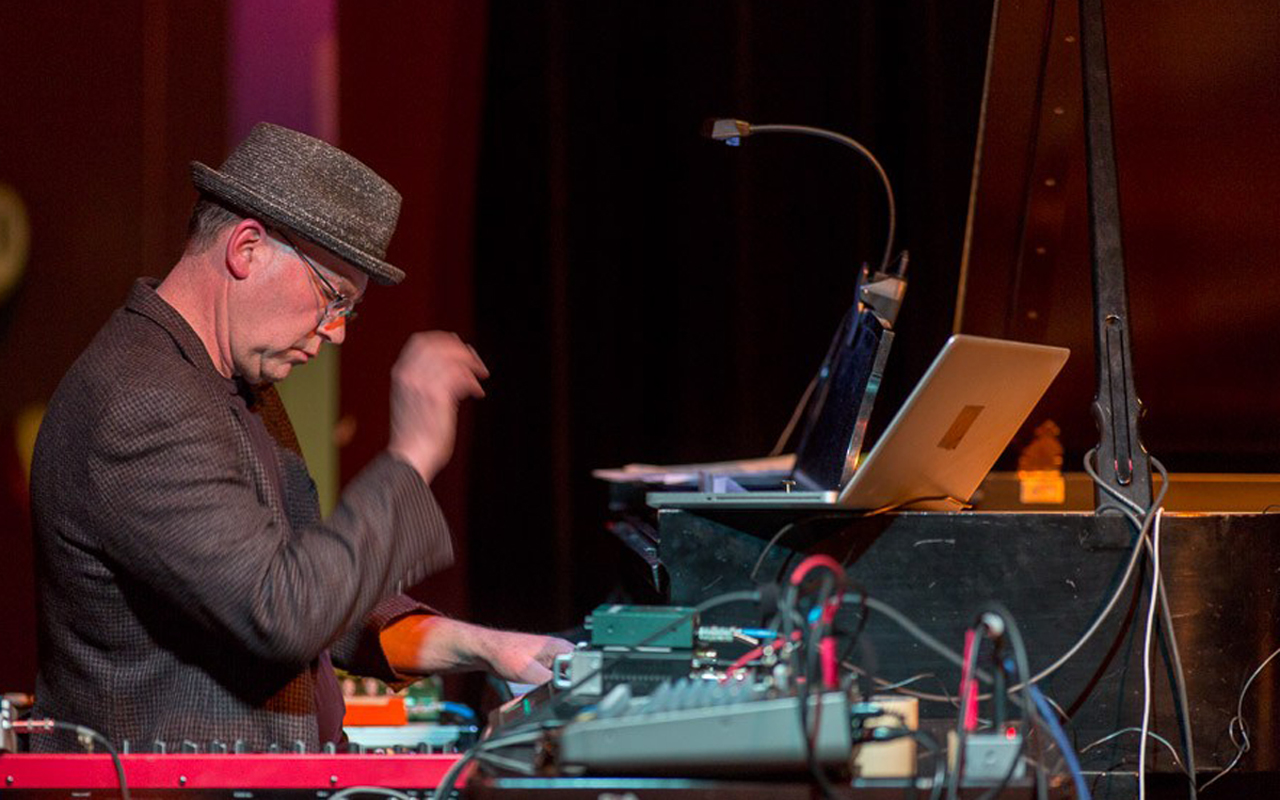 Wayne Horvitz photo courtesy of the artist
TICKETS: $10-25
Welcomed by 91.3 KBCS
In their New American Standard, Wayne Horvitz (acoustic and processed piano), vocalist Ayesha Brooks, and cellist Ha Yang Kim reflect on American music, culture, virtue, tragedy, travesty, and traditions through improvisations, compositions, and conductions.
Any young musician approaching the rich tradition of jazz music must be faced with the concept of "a standard." In line with its normal usage, where it denotes a certain accepted quality or commonly recognized norm, the mu­sical standard is a song as a template for improvisation, often sourced from the early history of American music. But what do these songs mean for us now? What sources, from prior and present legacies, can be held as "stan­dards?" Who writes the book, some­times called "the Great American Songbook?"
Pianist and composer Wayne Hor­vitz, as a longtime member of the avantgarde, is no stranger to the de­bate surrounding standards. The pia­nist who restitched genre tropes for John Zorn's composition workshop Naked City in the nineties is the same producer for Bill Frisell's Have a Little Faith (1992); the adjunct professor at Cornish is the same programmer of the Royal Room in Columbia City; the composer of orchestral concertos is the same scientist of the processed piano for the The Snowghost Sessions (2016).
In other words, the standard for a postmodern musician can be set. Cel­list Ha Yang Kim and vocalist Ayesha "Musicbox" Brooks, both with their own very different sources of tradition and takes on contemporary music, join Horvitz on stage to set the standard.
Born in Korea, Kim made an early start as a classical cellist, but has sur­passed any precocity: the founder of Odd Appetite, a contemporary en­semble that performs newly commis­sioned work, she has performed tra­ditional and new Balinese music as a member of Gamelan Galak Tika, and has collaborated and performed with neominimalist composers like Evan Ziporyn and legends like Cecil Taylor.
Brooks, hailing from the Puget Sound area, is an accomplished singer who managed to turn around Shaki­ra's chair on the television series The Voice. Her voice continues to draw heads in local venues, including the Royal Room, where she's collaborated with local blues outfit the Jelly Roll­ers, in tributes to Aretha Franklin, and with Horvitz on stirring tributes to the Grateful Dead. As her art indicates, it's a living voice that declares the present: for the New American Standards trio, the book remains unwritten.
–Ian Gwin
These are challenging times for artists, please give them your support.