Black Rock Coalition Get-Down Revue / Burnt Sugar Arkestra "Caramelizes" Prince
November 2, 2017 @ 8:00 pm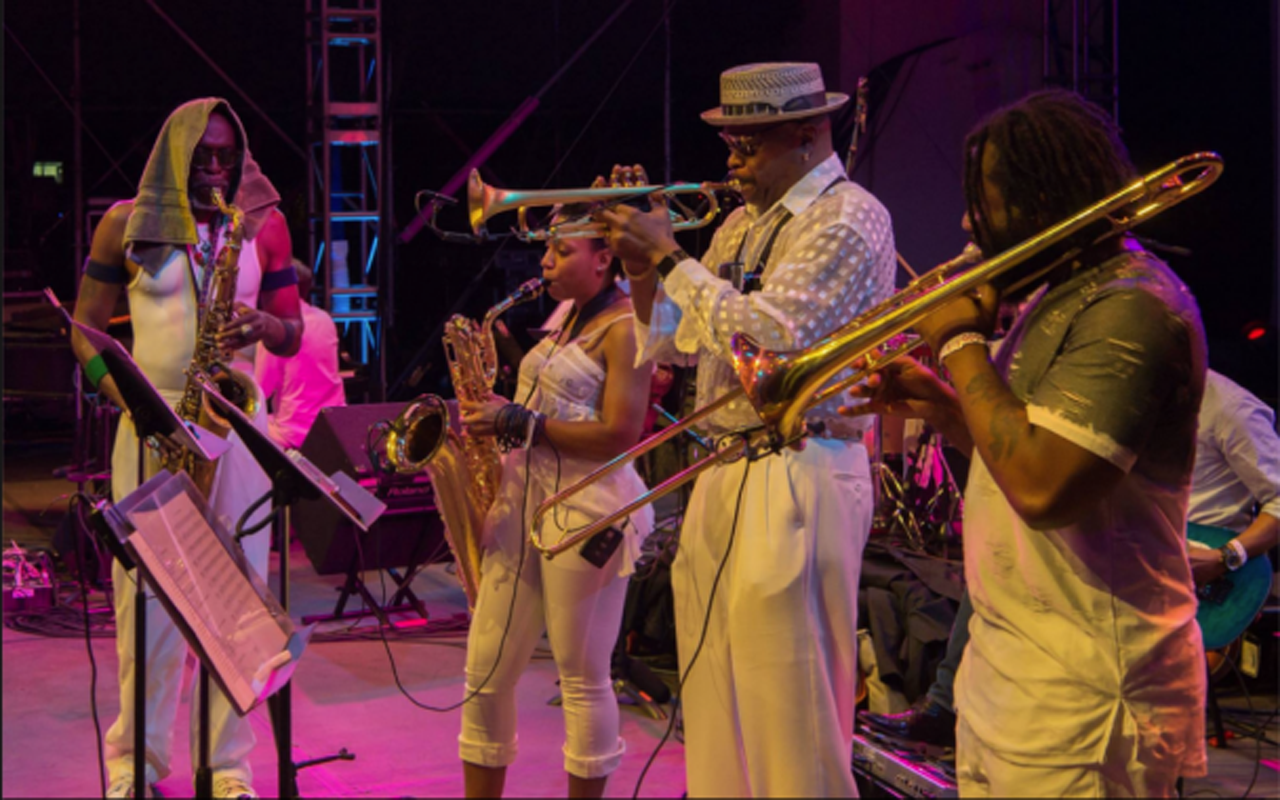 Black Rock Coalition photo courtesy of artist.
An all-ages show.
$20 adults, $18 Earshot members and seniors, $10 students and military
This mighty coalition of seasoned performers and showstoppers celebrates iconic artists Ruth Brown, Aretha Franklin, Ray Charles, and other standouts of the 1947-1974 Atlantic Records box set recordings. Co-founder Greg Tate, iconic Village Voice writer, will be on hand. Launching a certified dance party are Luqman Brown (musical director & emcee), Shelley Nicole (vocals), V. Jeffrey Smith (sax), Lewis "Flip" Barnes (trumpet), Ben Tyree (guitar), Leon Gruenbaum (keys), Greg Gonzalez (drums), and Jared Michael Nickerson (bass). After intermission, Burnt Sugar's avant-funk splinter cell throws down its tribute to the late, beloved Prince!