Brian Lynch & Thomas Marriott: "Night of the Cookers"
October 14, 2016 @ 7:30 pm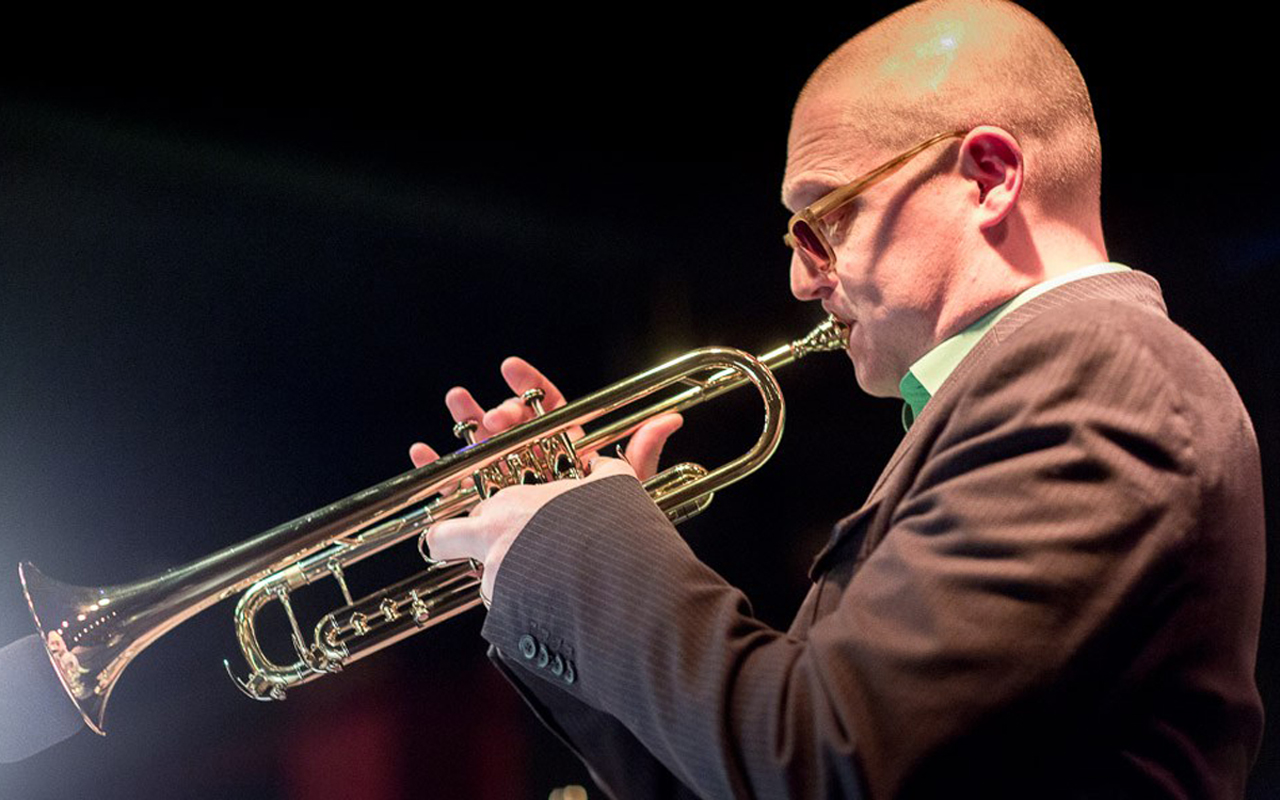 Thomas Marriott photo by Daniel Sheehan
For Tula's reservations (but not advance tickets) call 206-443-4221 or email reservations@tulas.com
$22 general / $20 members & seniors / $10 students & military
---
Two trumpeters, Grammy Award-winning Lynch and seven-time Golden Ear winner Marriott, bring two nights of double-high-octane jazz with Seattle all-stars Marc Seales on piano, Matt Jorgensen on drums, and Chuck Deardorf on bass.
---
What happens when you mix Thomas Marriott's "serious chops and a luxuriant sound"(JazzTimes) with "a masterful soloist…offering peerless, flawless improvisations"(L.A. Times)? You get a "Night of the Cookers," a collaboration of two of the top-ten rated trumpet players in the world.
Brian Lynch, Grammy Award-winner and graduate of two of jazz world's elite academies, Art Blakey and the Jazz Messengers and the Horace Silver Quintet, joins forces with Thomas Marriott, seven-time Golden Ear Winner, winner of the Carmine Caruso Jazz Trumpet Competition, and member of Maynard Ferguson's Big Bop Nouveau Band, to whip up audiences in a trumpet extravaganza.
Lynch's surefire recognition in both the bop and Latin worlds, having played with such notables as Benny Golson, Toshiko Akiyoshi, and Charles McPherson, along with Latin icons Héctor LaVoe and Lila Downs, will blend flavors well with Marriott's extensive experience touring the world with the Tito Puente and Chico O'Farrill Orchestras, Rosemary Clooney, Les Brown and His Band of Renown, and many others. With more than two dozen recordings produced between the two of them, and hundreds of album credits to their names, both men are not only players of distinction, composers, producers, and leaders, but well-versed collaborators.
Backed by artists Marc Seales on piano, Matt Jorgensen on drums, and Chuck Deardorf on bass, a night with "deep confident tone and liquid phrasing"(Jazziz) boiled up with "passionate, brilliant solos, peppered with high notes"(Seattle Times) has gotta be tasty.