Fred Hersch
November 6, 2020 @ 8:30 pm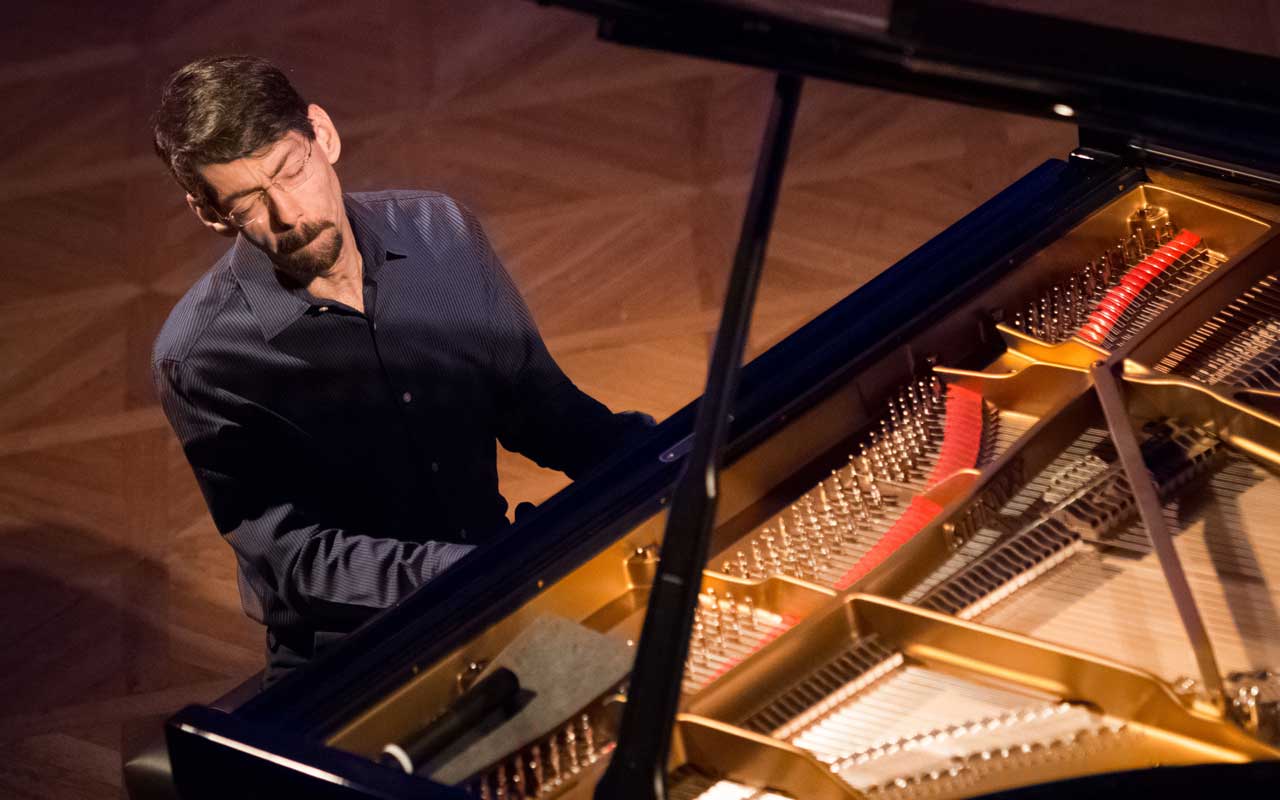 Fred Hersch photo by Martin Zeman
TICKETS: $10-25
EVENT NOTES:
This is a solo performance with Fred Hersch (piano).
This is a pre-recorded event filmed for Earshot Jazz in October 2020.
Livestream broadcast at 8:30PM PST. Not available on demand.
Sponsored by Michael Goodheim
With this solo performance, the brilliant pianist, a master improviser with more than 30 albums and 14 Grammy nominations, celebrates his new album, released this very day! "A living legend" – New Yorker.
Pianist Fred Hersch hasn't let the pandemic slow him down; in fact, it seems to have fired him up. As soon as the COVID-19 pandemic careened into our lives, the 15-time Grammy nominee and 2011 Jazz Journalists Association Pianist of the Year started posting a "Tune of the Day" on Facebook, a practice that resulted in the solo CD, Songs From Home which he'll be sharing with Earshot Festival viewers this year. Hersch has made solo piano a specialty, releasing a dozen albums over the years. He also has the distinction of being the first pianist to do week-long solo gigs at the Village Vanguard. With a two-handed energy that can propel him rhythmically and a crystalline touch that compels listeners to sink sweetly into his quieter moods, Hersch is a master of the form. He's also a true improviser and storyteller, letting his imagination guide his hands where the music wants to go,
Hersch describes Songs From Home as "comfort food" for these sequestered times. Instead of the usual mix of Monk, American Songbook and jazz standards, the set surveys popular tunes such as "Wouldn't It Be Loverly," from My Fair Lady; the Jimmy Webb classic, "Wichita Lineman"; Joni Mitchell's "All I Want"; and – pointedly, for 1955-born Hersch—Paul McCartney's "When I'm Sixty-Four." The tone is quiet, intimate and thoughtful, though "After You've Gone" gets a jaunty turn and "Get Out of Town" a playful one. Duke's "Solitude" sparkles and Kenny Wheeler's "Consolation (A Folk Song)" is a rare treat.
It's no surprise that Hersch hasn't let adversity get to him. He's been living for years with the reality of being HIV-positive and back in 2008 endured a weeks-long, medically induced coma to combat a killer case of pneumonia. He and librettist Herschel Garfein collaborated on a gripping and witty chamber opera My Coma Dreams about this experience, which aired on YouTube this past summer and is highly recommended viewing.
–Paul de Barros
These are challenging times for artists, please give them your support: https://fredhersch.com/