Jazz: The Second Century – Cathedral of Trees / Fig
July 12, 2018 @ 8:00 pm
10:00 pm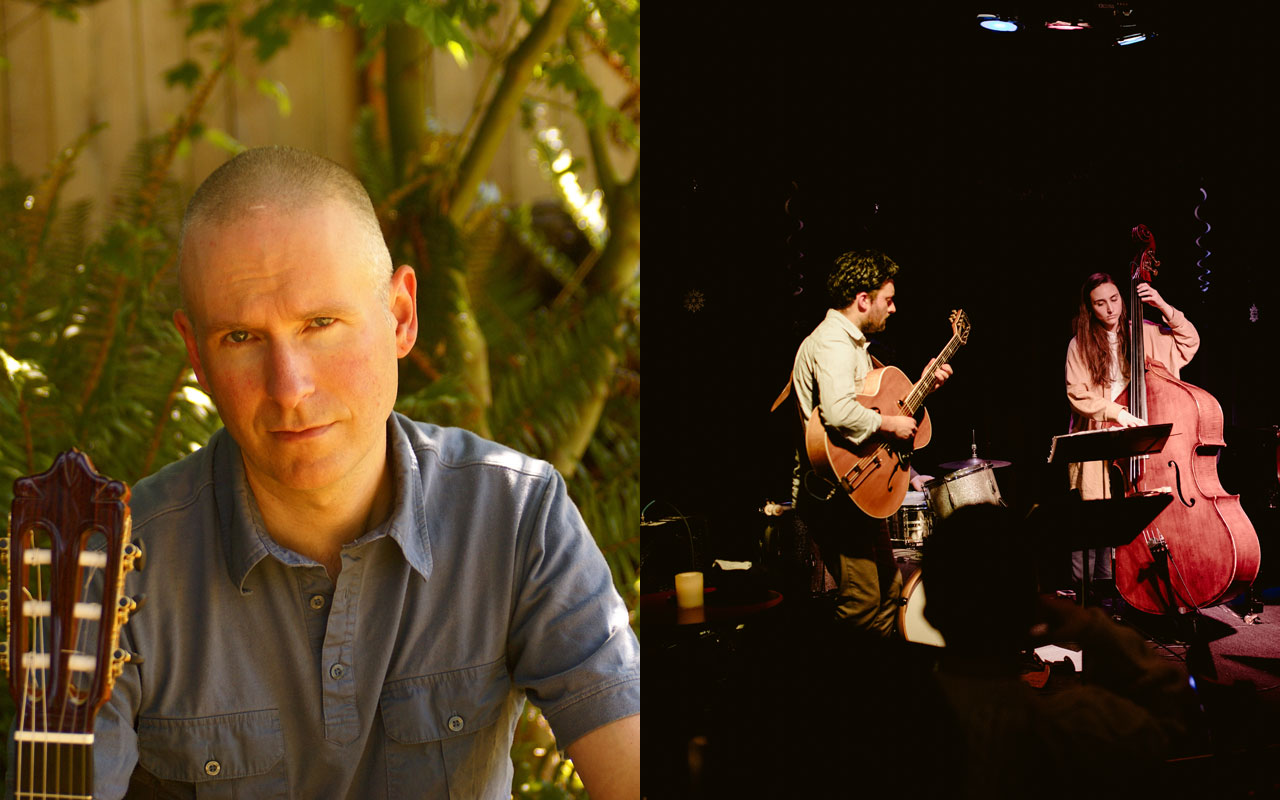 Matthew Anderson photo courtesy of the artist. Ronan Delisle photo by Lenaig Delisle.
Sliding scale – $5 – $15
Cathedral of Trees
Matthew Anderson – Guitar
Solo guitarist Matthew Anderson draws upon the work of Brazilian jazz master Egberto Gismonti and other post-1960s New World composers. Armed with a 10-string classical guitar, Anderson explores the intersections between jazz, classical, and world music with spontaneity and dynamism. A native to the Northwest, Anderson is a graduate from the Classical Guitar Performance Program at Cornish College of the Arts and an educator with an emphasis on Baroque and Latin American styles.
Fig
Ronan Delisle – Guitar
Abbey Blackwell – Bass
Thomas Campbell – Drums
Daniel Salka – Piano
Ray Larsen – Trumpet
Composer and bandleader Ronan Delisle is interested in disrupting the tired, tried-and-true jazz formula of opening head, improvisation, and return to theme. His compositions employ traditional jazz elements in new ways, as he re-examines the roles of instruments, actively re-working how themes and languages are presented. The music calls on the individual talents of the young, up-and-coming band members, including the 2015 Golden Ear Emerging Artist of the Year, Raymond Larsen, and 2017 2nd Century participant Thomas Campbell. The group has nurtured a rapport that allows the music to flow freely, painting between reference points with wide swathes of rhythmic and melodic colors.