Jazz: The Second Century – Chris McCarthy's Sonder / KO Electric
July 5, 2018 @ 8:00 pm
10:00 pm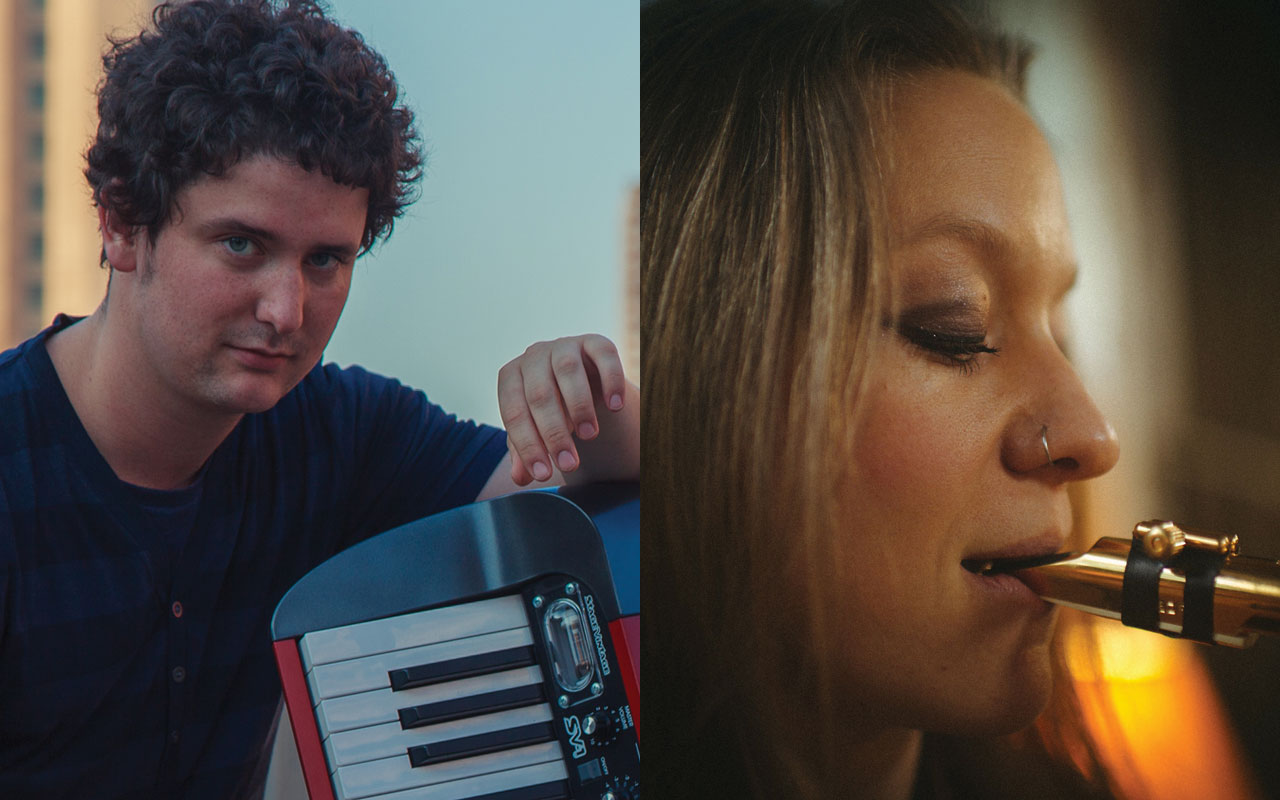 Chris McCarthy photo by Zach Lanque. Kate Olson photo by Ernie Sapiro.
Sliding scale – $5 – $15
Chris McCarthy's Sonder
Chris McCarthy – Piano
Thomas Campbell – Drums
Greg Feingold – Bass
Seattle native Chris McCarthy has compiled a rock-solid trio for his project Sonder, featuring , Greg Feingold (bass), and Thomas Campbell (drums). While the musicians are no strangers to the Seattle jazz scene, the Sonder project stretches their talents into new territory as they reimagine rock and pop songs from an expanded Great American Songbook. Sonder, which debuted in Seattle last December, performs covers of songs from the 21st century that they assert "are malleable enough to be effective vehicles for improvisation," from indie-rock band Deerhoof to punk band Birthing Hips. Their aim is to expand the jazz art form's reach to a broader audience while breaking down the limiting barriers of the genre, both real and perceived.
KO Electric
Kate Olson – Saxophone
Ruby Dunphy – Drums
Tarik Abouzied – Electric bass
Ryan Burns – Keyboards
Kate Olson came to Seattle in 2010 and has since made a name for herself in the improvised music scene. She is a regular collaborator with Syrinx Effect, Seattle Rock Orchestra, the Royal Room Collective Music Ensemble, and Electric Circus, among others. For the 2018 2nd Century Series, Olson presents her group, KO Electric. Joining her for this project is Tarik Abouzied, who is most well-known as a drummer, working with McTuff and his own project, Happy Orchestra. For KO Electric, he switches it up by appearing on electric bass, delivering funky grooves that are sure to stoke smiles. Fellow Royal Room Collective collaborator Ryan Burns joins on keyboards, while Ruby Dunphy of Thunderpussy brings her energetic and powerful drumming to the mix.