Jazz: The Second Century – Dialectical Imagination / Jeremy's Pyramid Scheme
July 26, 2018 @ 8:00 pm
10:00 pm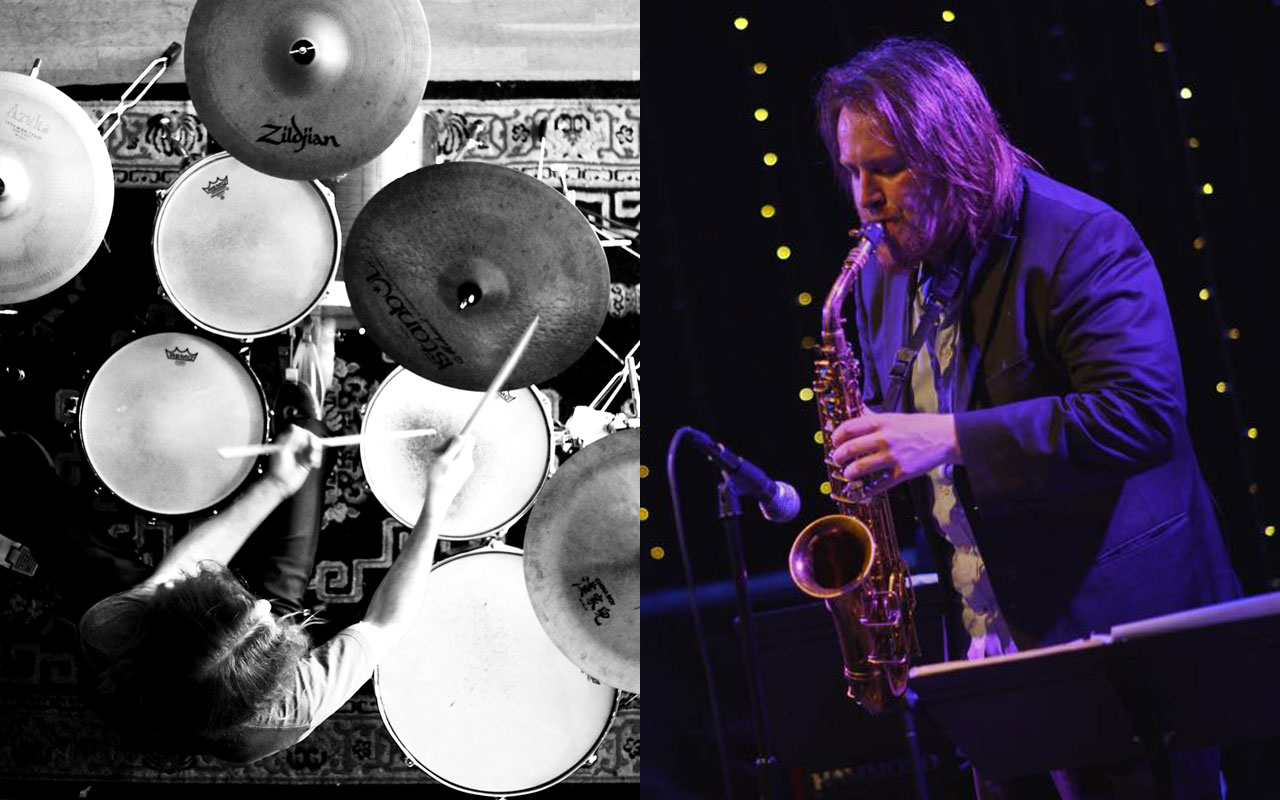 Rob Pumpelly courtesy of the artist. Jeremy Shaskus by Sid Fox.
Sliding scale – $5 – $15
Dialectical Imagination
Rob Pumpelly – Percussionist
Eli Wallace – Pianist
Piano and drum duo Dialectical Imagination integrate the creative spirit of free-improvisation with the emotional expressionism of chamber music, which they call "ecstatic music." After playing together in a number of other groups, Eli Wallace and Rob Pumpelly formed a tight musical partnership that explores the full spectrum of expression. Nothing is off limits to these two, from cathartic swells to iconoclastic breaks to resplendent waves. Their ecstatic expressionism does not fit squarely into a musical box, but rather embraces and celebrates the great paradoxes inherent to all art forms.
Jeremy's Pyramid Scheme
Jeremy Shaskus – Woodwinds and composer/arranger
Will Lone – Drums
Joel Bean – Organ
Nathan Breedlove – Trumpet
Jeremy's Pyramid Scheme, composed by woodwinds performer Jeremy Shaskus is, in his words, "another pebble dropped in the stream of what is classified as music." Featuring two-time Grammy nominee Nathan Breedlove on trumpet, Joel Bean on organ, and improvising artist Will Lone on drums, Jeremy's Pyramid Scheme is comprised of established Seattle musicians who can seriously play. While the project shows deference to the music, it also injects it with humor, igniting a sense of playfulness á la John Cage. The group embraces all musical influences, drawing heavily from the American Improvised Genre.