Jen Shyu: Nine Doors
October 20, 2018 @ 8:00 pm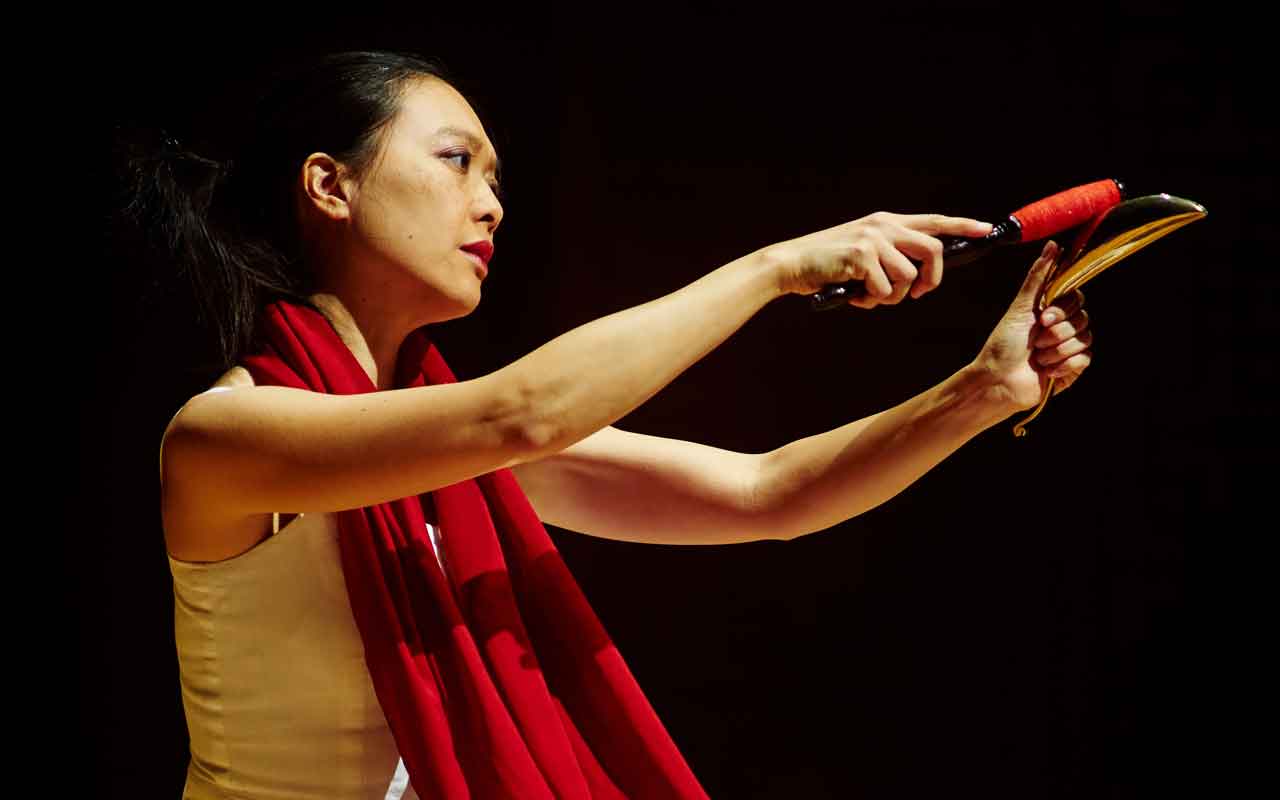 Jen Shyu photo courtesy of Ryuljun. 
Adults $22
Earshot members & seniors $20
Students & veterans/military $10
Co-presented with Cornish Presents.
Jen Shyu's distinctive vocabulary and compelling performances are gaining wide acclaim. Her solo work Nine Doors tributes a Javanese puppet master who died with his wife and child. Steeped in many traditions, she employs lutes, dance, song, and ceremony to summon the spirits of Timor, Taiwan, and Korea.
Nine Doors credits:
Jen Shyu: Compositions and lyrics unless otherwise noted, vocals, Taiwanese moon lute, Korean gayageum and soribuk drum, Japanese biwa, piano, dance, sound design, choreography, Timorese gong and Korean gong (ggwaenggwari)
Alexandru Mihail: Director
Kristen Robinson: Set & Props Designer
Solomon Weisbard: Original Lighting Designer
Naoko Nagata: Costume designer
Danang Pamungkas: Javanese "Bedhaya Pangkur Tunggal" choreography
Lianne Arnold, Original Projection ProgrammerSatoshi Haga: Co-director with Shyu of Song of Silver Geese (2016), which inspired much of Nine Doors
You might also like…
Amy Denio – Learn More
Tigran Hamasyan – Learn More
Fay Victor – Learn More
Allos Musica – Learn More
Sarah Manning – Learn More