John Hollenbeck's Claudia Quintet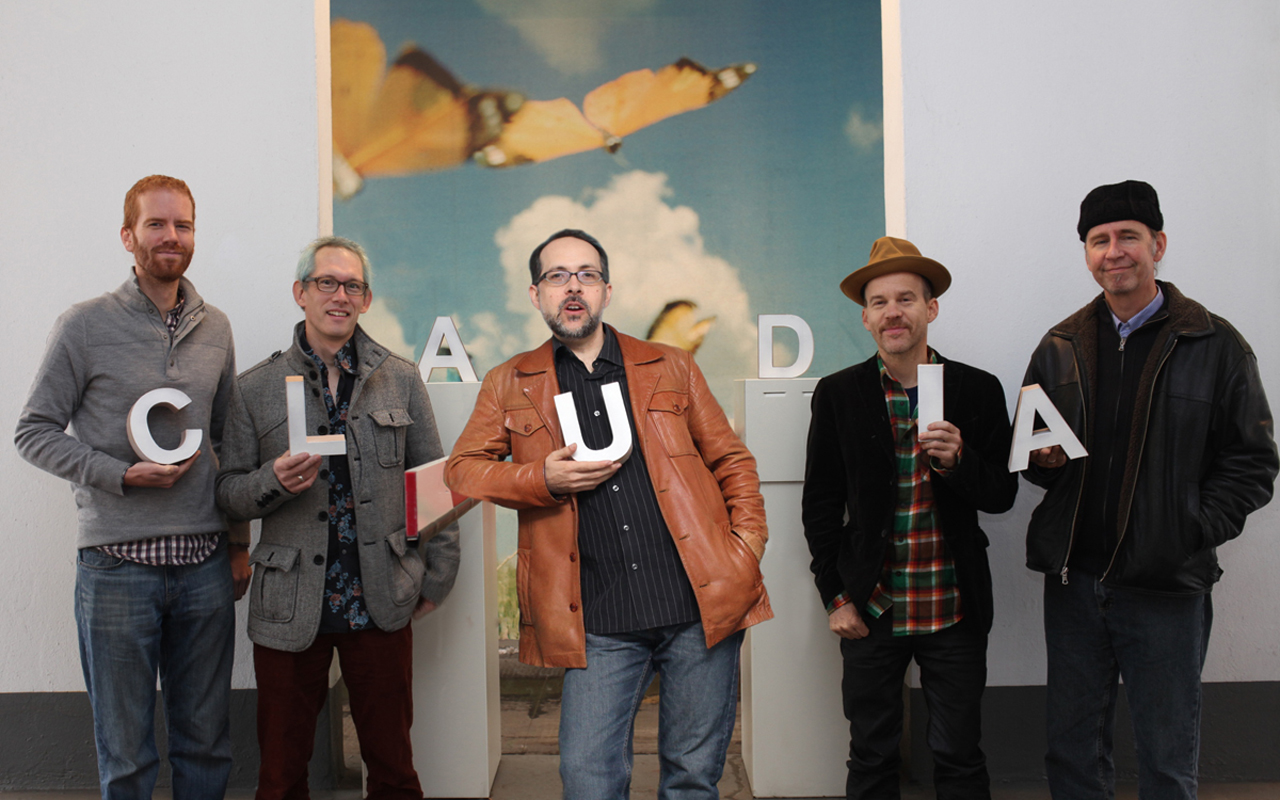 Red Wierenga, Matt Moran, John Hollenbeck, Chris Speed, Drew Gress photo by Signe Maehler
Tickets $16 general, $14 Earshot members & seniors (60+), $8 students & military/veteran

This innovative group, a repeat visitor to Earshot shores, has over the last 18 years issued seven highly regarded discs, and along the way its percussionist leader has won acclaim for his host of compositions for band and orchestra formats.
Claudia Quintet is a innovative grouping of individual stars whose music defies categorization. Hollenbeck says he has all along wanted the quintet's sound to "explore the edge without alienating the mainstream," as a way of showing that "genre-defying music can be for everyone." To achieve that outcome, he has deployed knowledge of musical forms from around the world, from jazz to chamber music to varied folk forms. He orchestrates compelling, idiosyncratic, ambitious music. DownBeat wrote that he "has traveled among jazz, contemporary classical, and pan-ethnic folk music with the agility of a seasoned commuter on the New York City subway."
In Claudia Quintet, he has ideal fellow travelers: Matt Moran is a vibraphonist with a revolutionary approach. Seattle-raised Chris Speed, who performs on clarinet and tenor saxophone, is one of the leading horn players on the New York scene. On accordion and piano is Red Wierenga, while Drew Gress and Chris Tordini alternate in the bass chair.
-Peter Monaghan