Johnaye Kendrick Quartet
October 23, 2020 @ 7:00 pm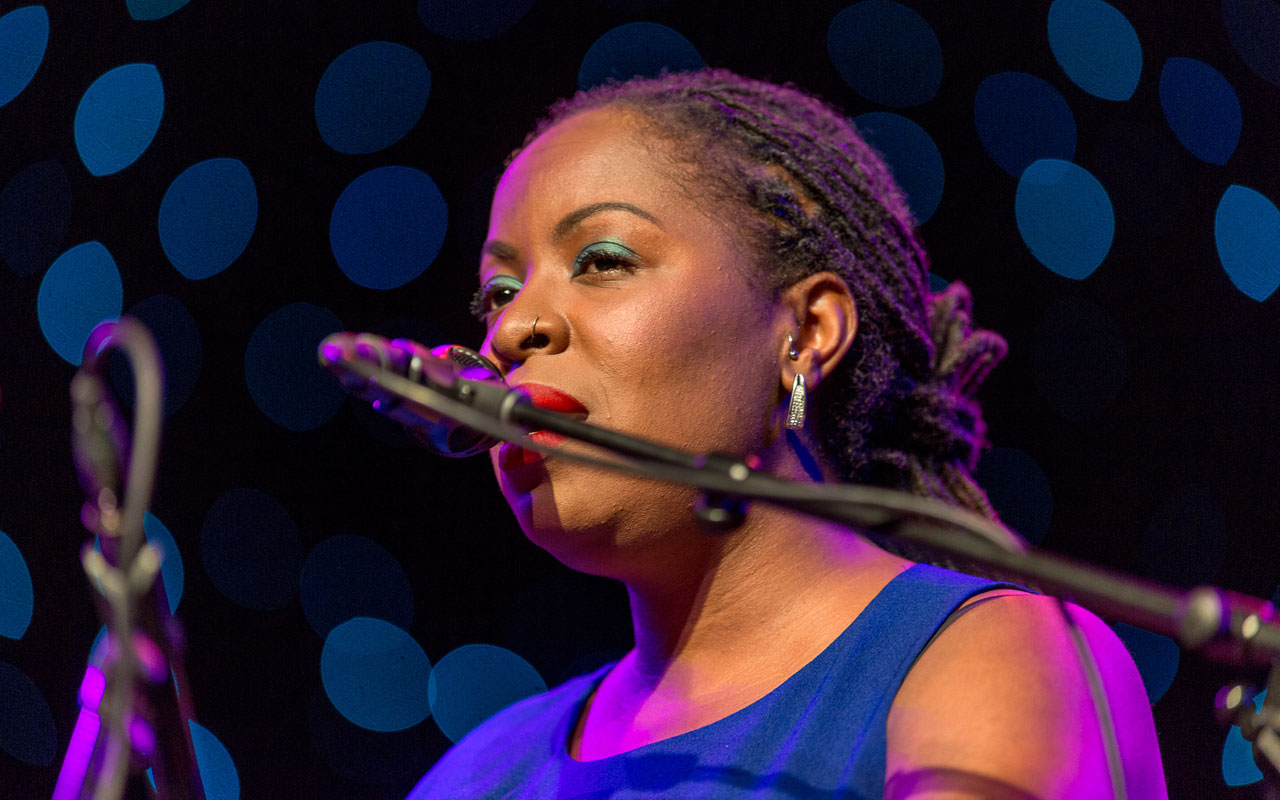 Johnaye Kendrick photo by Daniel Sheehan
TICKETS: $10-25
Welcomed by 91.3 KBCS
A DownBeat-acclaimed vocalist with her first-rate Seattle band: John Hansen (piano), D'Vonne Lewis (drums), Chris Symer (bass). Kendrick, a Thelonious Monk Institute graduate, worked with trumpeter Nicholas Payton and now is a Cornish professor.
Johnaye Kendrick's arrival in Seattle was tied to the opportunity of a full professorship at Cornish College of the Arts. A lot of life had happened to her since leaving her native San Diego for Michigan, a journey that eventually led to the prestigious Thelonious Monk Institute in New Orleans. While there, she performed regularly with NOLA royalty, Ellis Marsalis and Nicholas Payton. Payton's support was well known, exclaiming, "Johnaye has the potential to be a vocalist of the highest order, the likes of which we have seen seldom since the grande dames of the golden era of jazz roamed the earth. She's got it!"
Kendrick's ability to take the experience of life, and express it lyrically as a composer of personal, original tunes, has resulted in two highly acclaimed recordings during her time in Seattle. In 2014 she released Here on her Johnygirl label, followed by Flying in 2018. Kendrick is a complete musician, with perfect pitch and extraordinary range.
Joining Kendrick for this performance are bassist Chris Symer, drummer D'Vonne Lewis, and pianist John Hansen. It has been some months since Kendrick last performed for an audience of any kind, something she is eagerly looking forward to. No doubt her virtual audience shares that excitement.
Kendrick's career is a balance point between mentorship, artistry, and family. Sometimes an artist comes along that is so original, so comfortable being themselves, that their music becomes art that endures. Kendrick only hopes that her music creates a spark along the way. She offers, "I just try to take all that and do my best with it, and create the best representation of myself, my people, the times. It's just a little gift I put down, and hope someone picks up and appreciates."
–Paul Rauch
These are challenging times for artists, please give them your support: https://www.johnaye.com/