POSTPONED—Livestream Only: Francesco Crosara Trio
June 6, 2020 @ 7:30 pm
8:30 pm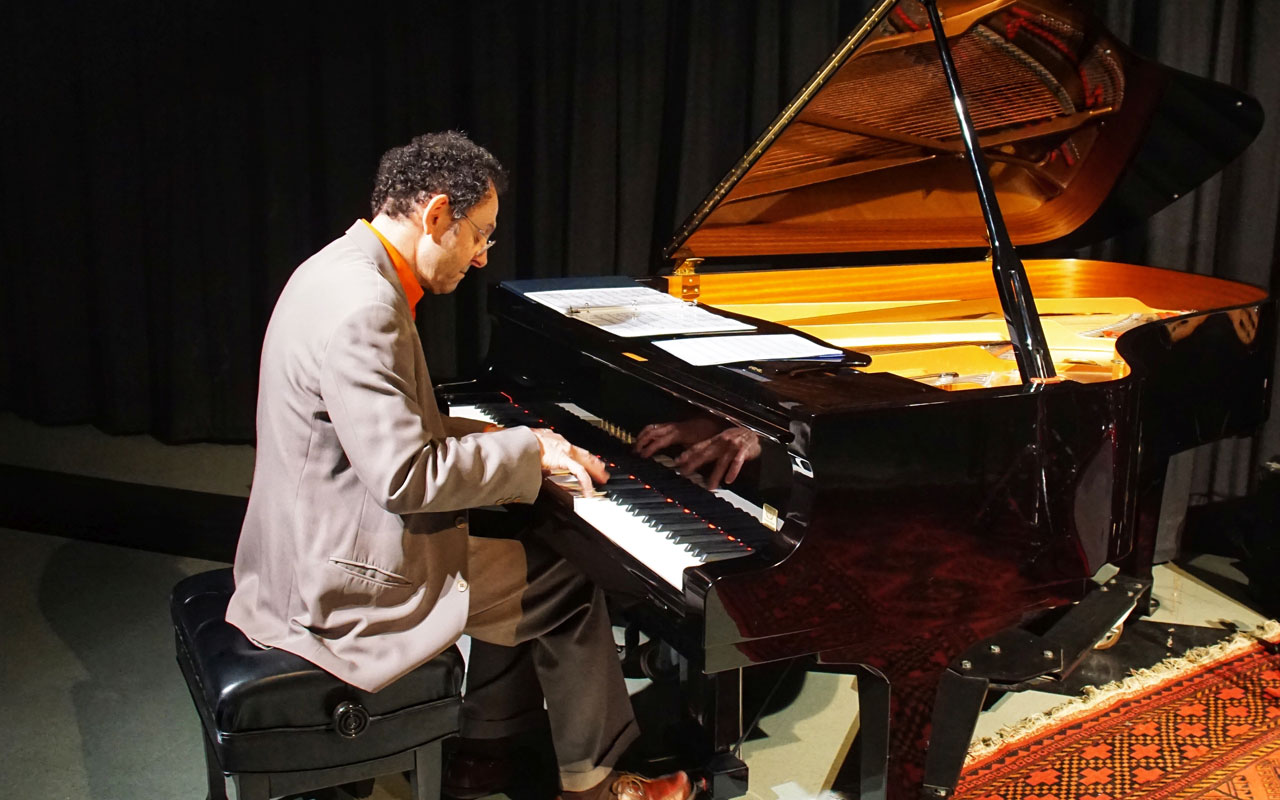 Earshot Jazz Live at the Forum…Presses Pause
Recognizing that Jazz was born from the Black American experience and can be a presence in our struggles for Racial Equity and Justice, the artists scheduled for this Saturday's concert, along with Town Hall Seattle and Earshot Jazz, have decided to postpone this event in order to honor the space to mourn and to make space to amplify the voices and experiences of Black people.
 
Earshot Jazz stands in solidarity with the Black community and those advocating for justice for all those who have died and are oppressed by systemic racism.
 
Contributions can be made directly to Johnaye Kendrick, whose concert was cancelled last week, and to Francesco Crosara's group, whose concert was to be streamed this Saturday. All artists will still be paid an artist fee.
Earshot Jazz also encourages donations to local organizations that support Black arts, culture, and liberation, including the Black Lives Matter Seattle – King County chapter.
 
We'll be back next Saturday at 7:30pm with trumpeter Thomas Marriott, appearing with Evan Flory-Barnes, D'Vonne Lewis, and Julio Jauraqui.
In the meantime, we invite you to spend time with these anti-racist and social justice resources compiled by KEXP.
Internally, we'll be spending necessary time working on anti-racist education and action items as an organization.
Due to health concerns surrounding the spread of COVID-19, this event is being presented in a livestream-only format, to be broadcast on this page.
Streaming link available soon!
Thank you for joining us for this free livestream concert! Everyone in this production has been paid for their time and talent. You can help us offset costs and produce future events like this with a donation.
Earshot Jazz continues our partnership with Town Hall, presenting powerhouse jazz musicians in one-night-only livestreams.  
A recent addition to the region's music scene, pianist Francesco Crosara's eclectic brand of jazz was born from early classical studies in harmony and composition at the Conservatory of Rome, steeped in the tradition of Italian and European romantic musical heritage, and honed by exposure to mainstream jazz and world music.