Livestream Only: Folks Project
May 16, 2020 @ 7:30 pm
9:00 pm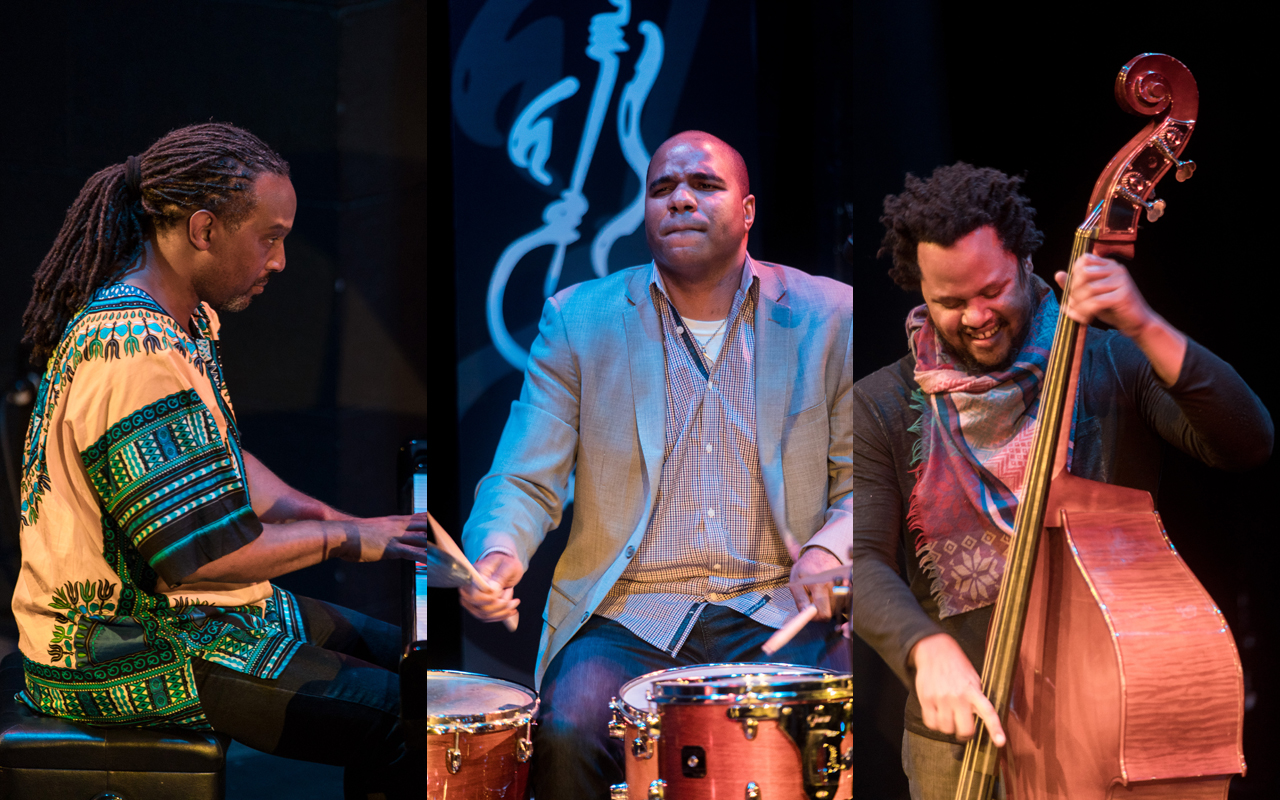 A stay-at-home order is in place for all individuals, with the exception of essential workforce. The full description of essential workforce includes allowances for "artists and musicians providing services through streaming,"provided the guidelines are followed. In light of that allowance, we are pleased to present this livestreamed event.
Thank you for joining us for this free livestream concert! Everyone in this production has been paid for their time and talent. You can help us offset costs and produce future events like this with a donation.
Donate Today
Earshot Jazz continues our partnership with Town Hall, presenting powerhouse jazz musicians in one-night-only livestreams.  
Embodying the jazz and blues legacy of Seattle's historically Black Central District, pianist Darrius Willrich, drummer D'Vonne Lewis, and bassist Evan Flory-Barnes take the stage for a performance that welcomes folks of all kinds. Willrich's unmistakable style blends soul, jazz, and inner city longings, engaging our senses with the look, sound, and feel of yesterday's soul—today. Drummer D'Vonne Lewis delivers varied rhythms drawing on his experience blending numerous styles, from jazz, funk, hip-hop, and rock to Brazilian and African. Bassist Evan Flory-Barnes joins them with a vision to create music that reflects beauty, stirs emotion, and enlightens the soul. Come together with Willrich, Lewis, and Flory-Barnes as they serve up a soulful and welcoming mix of jazz and R&B that calls all folks to the table.