Livestream Only: KO Ensemble
April 18, 2020 @ 7:30 pm
9:00 pm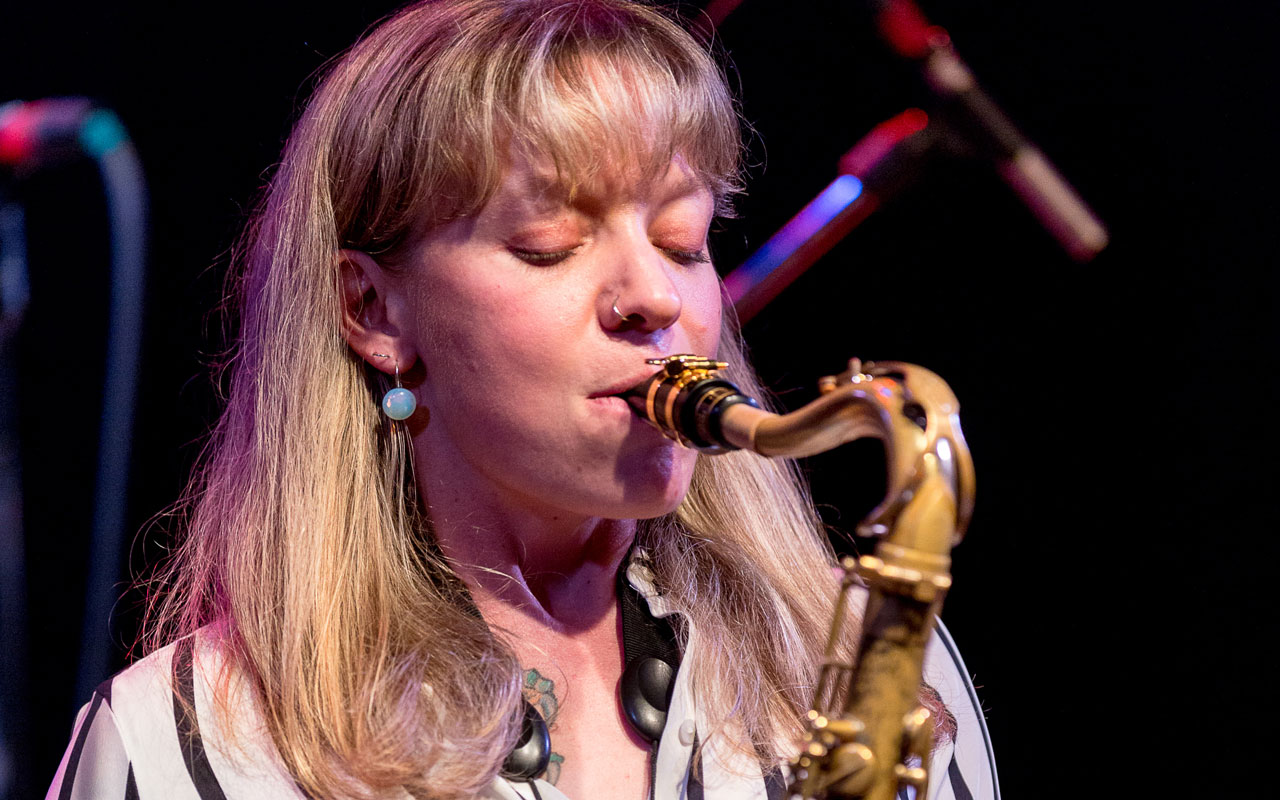 Kate Olson by Daniel Sheehan
A stay-at-home order is in place for all individuals, with the exception of essential workforce. The full description of essential workforce includes allowances for "artists and musicians providing services through streaming,"provided the guidelines are followed. In light of that allowance, we are pleased to present this livestreamed event.
Stream the Event
Thanks for joining us for this free concert! Everyone in this production has been paid for their time and talent. You can help us produce future events like this with a donation.
Earshot Jazz is partnering with Town Hall to present the next in our series of Saturday livestream jazz concerts with a performance by saxophonist educator Kate Olson alongside her lauded KO Ensemble.
Kate Olson brings a distinctive creative spark to every piece of music she plays. Her quartet, often known as the KO Ensemble, is fluid and inventive, moving the art form ever forward with distinct nods of respect for its traditions. Olson's determination and passion have led her to experiment with flutes, clarinets, ukuleles, synths, tin whistles, and a wide variety of other instruments—and her performances channel this versatility in force. Join Olson live in-stream for a concert brimming with iconic improvisational prowess from some of Seattle's most creative jazz musicians including Alex Guilbert  (piano), Chris Symer  (bass), Max Holmberg (drums).