Lucian Ban & Mat Maneri: Transylvanian Concert
October 21, 2016 @ 8:00 pm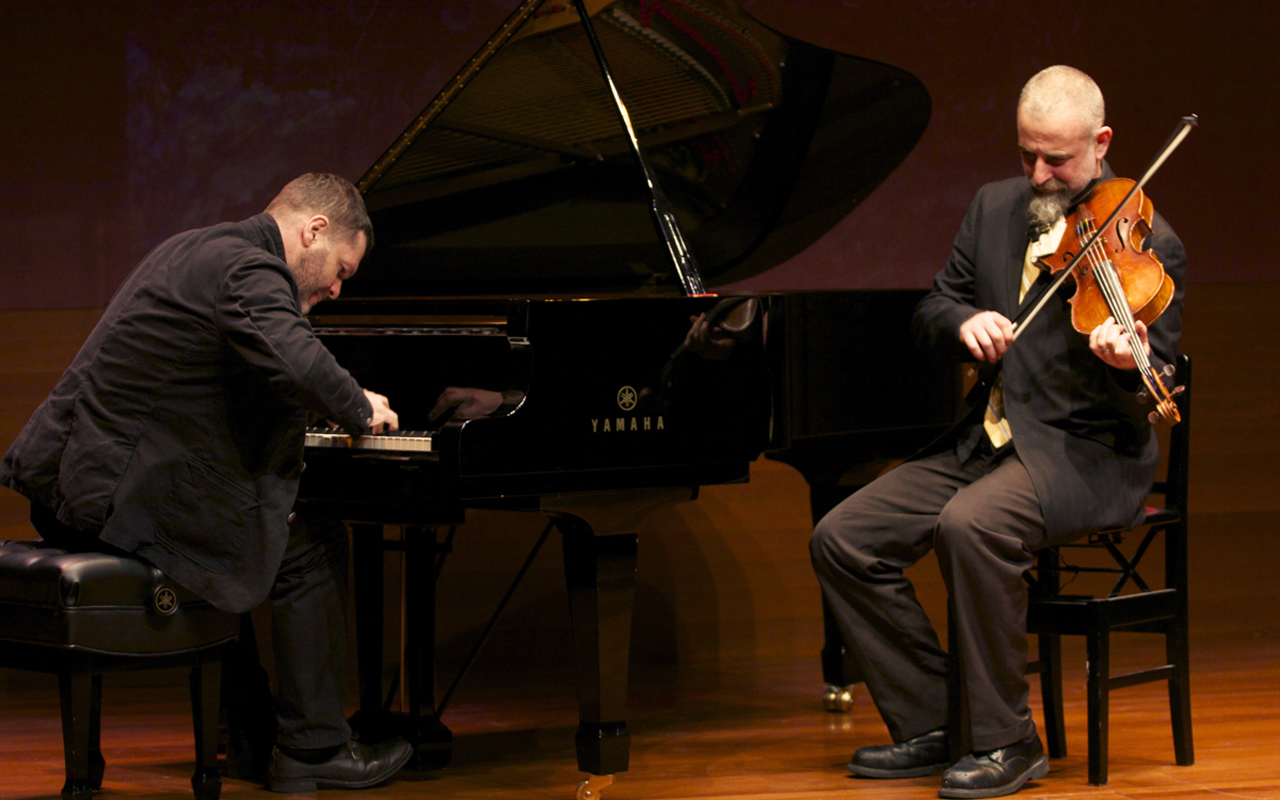 Lucian Ban & Mat Maneri photo by Claire Stefani, ECM Records
$18 general / $16 members & seniors / $10 students & military
---
The Romanian pianist has impressed on the New York scene with his Third Stream-oriented explorations. His brilliant collaborations with violist Mat Maneri, long a leading jazz innovator, have become legendary.
---
Tonight, we are pleased to present this re-scheduled performance of the critically acclaimed Transylvanian Concert by the remarkable pianist Lucian Ban and the legendary violist Mat Maneri.
Born in Romania, pianist and composer Lucian Ban began his classical piano and composition training at the age of seven. He studied at the Bucharest Music Academy before moving to New York in 1998 to study at the New School. In New York, he met Brooklyn-born violinist/violist and leading jazz innovator Mat Maneri.
Maneri, who has performed with Cecil Taylor, Joe Morris, Gerald Cleaver, John Lockwood, and more, was only five when he began studying the violin. He was later given full scholarship as the principal violinist at Walnut Hill High School to the New England Conservatory of Music.
Transylvanian Concert, which derives influences from jazz and European chamber music, is largely comprised of compositions by Ban which range from ballads to blues to a the traditional spiritual "Nobody Knows The Trouble I've Seen."
All About Jazz praised the original live recording, released on ECM, it for its "unanticipated beauty," calling it "vulnerable but ultimately revelatory." The Guardian gave Transylvanian Concert four stars, calling it "a set of sometimes brooding and rather clandestine music" that "has its own kind of melancholy beauty, and plenty of wayward exuberance."