CANCELED—Maria Schneider Orchestra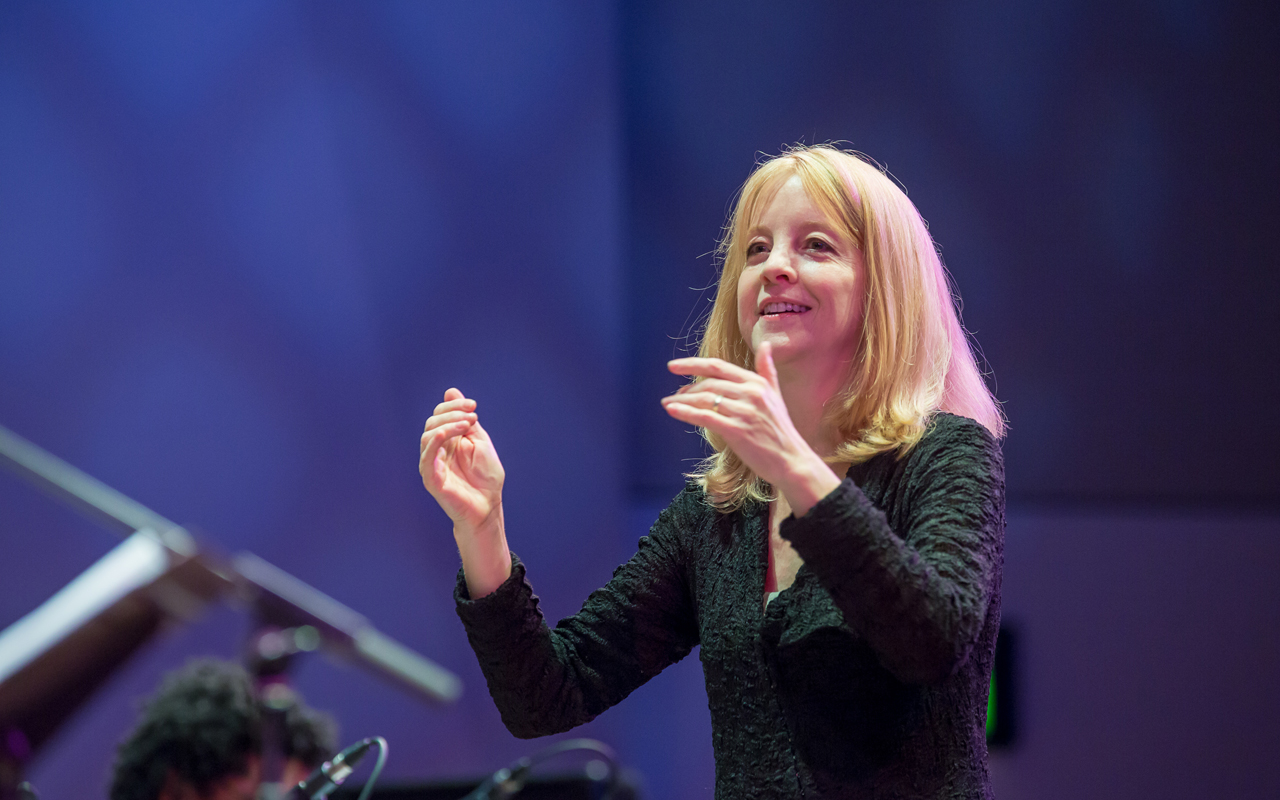 Maria Schneider photo by Daniel Sheehan.
In an effort to slow the spread of COVID-19, in compliance with local health and government agency orders, we have made the difficult but necessary cancelation of the Maria Schneider Orchestra concert scheduled for April 24 at Town Hall Seattle. We had been working—and hoping—with the tour management to reschedule, but unfortunately, that is not possible at this time. Individual ticket holders will be contacted and notified of their options. Thank you for your understanding and support during this uncertain time.
NEA Jazz Master Maria Schneider's music has been hailed by critics as "evocative, majestic, magical, heart-stoppingly gorgeous, and beyond categorization." She is the "pre-eminent big band composer of our time" (Slate).
The celebrated composer returns to Seattle after a thrilling performance during the 2018 Earshot Jazz Festival with the Seattle Repertory Jazz Orchestra. This time she brings along her New York City-based 18-member jazz collective — "A who's who of New York jazz aces" (San Jose Mercury News).
Described as "a national treasure" by NPR, Schneider has critiqued big data companies for their impact on privacy and culture; hence, the title of her new recording, Data Lords, out on April 2, 2020. One of few artists to have earned Grammys in multiple categories (five awards in total), she is known for defying categorization and tailoring her compositions to highlight the unique talents of her orchestra's members.