Mostly Other People Do the Killing / The Bloodroot
October 13, 2017 @ 8:00 pm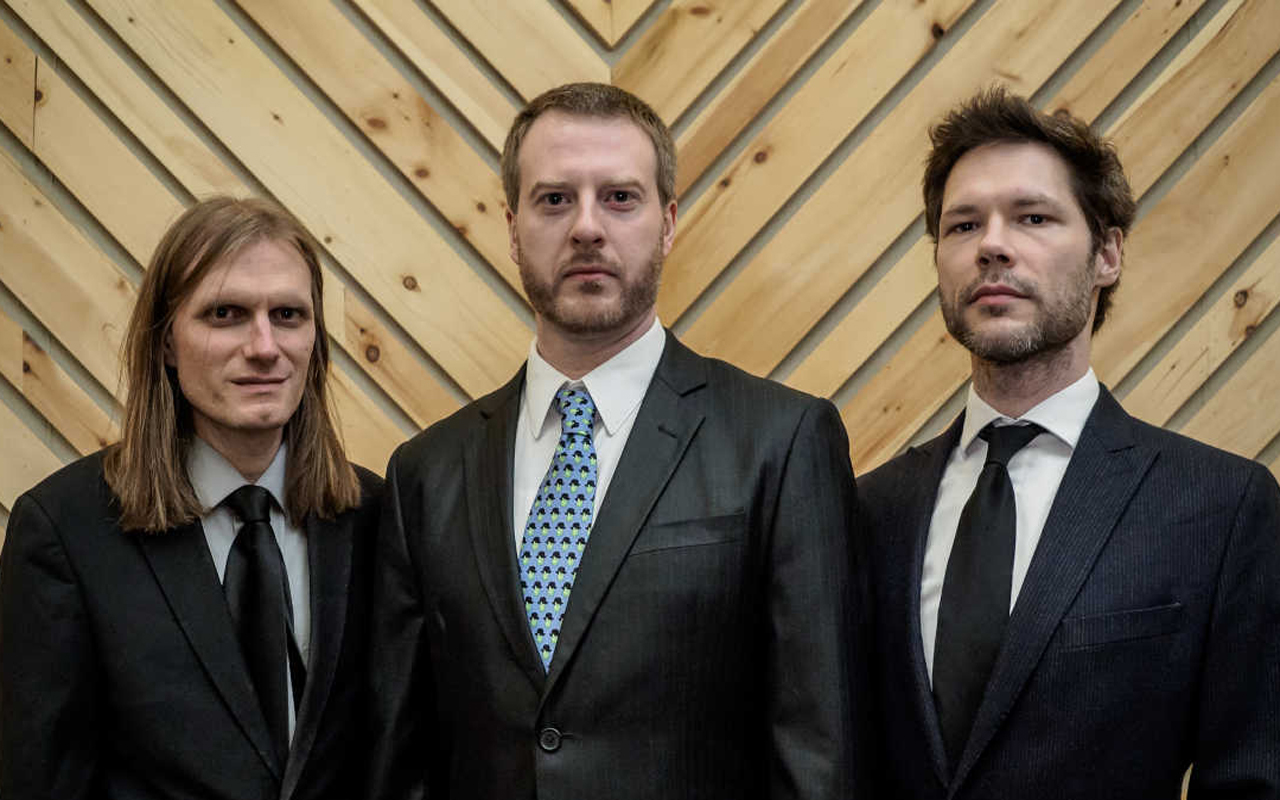 Mostly Other People Do the Killing photo by Peter Gannushkin / DOWNTOWNMUSIC.NET.
21+ only
$18 adults, $16 Earshot members and seniors
$10 tickets available for students and military with ID. Cash at the door.

Jazz of "bustling, ostentatious impiety" from bassist Matthew "Moppa" Elliott, with drummer Kevin Shea and pianist Ron Stabinsky. Elliott says he pits his deep roots in jazz against conflicted feelings about some directions the music has taken to create "music that both blatantly mocks and reveres the jazz tradition." Opening: The Bloodroot: Chris Icasiano, the innovative drummer from Bad Luck, performs with bassist Kelsey Mines and Andria Nicodemou, an improvising vibes experimentalist from Cyprus via Boston.