Remembering Overton Berry feat. Diane Schuur & Bruce Phares / Garfield High School Jazz Band
October 8, 2022 @ 7:30 pm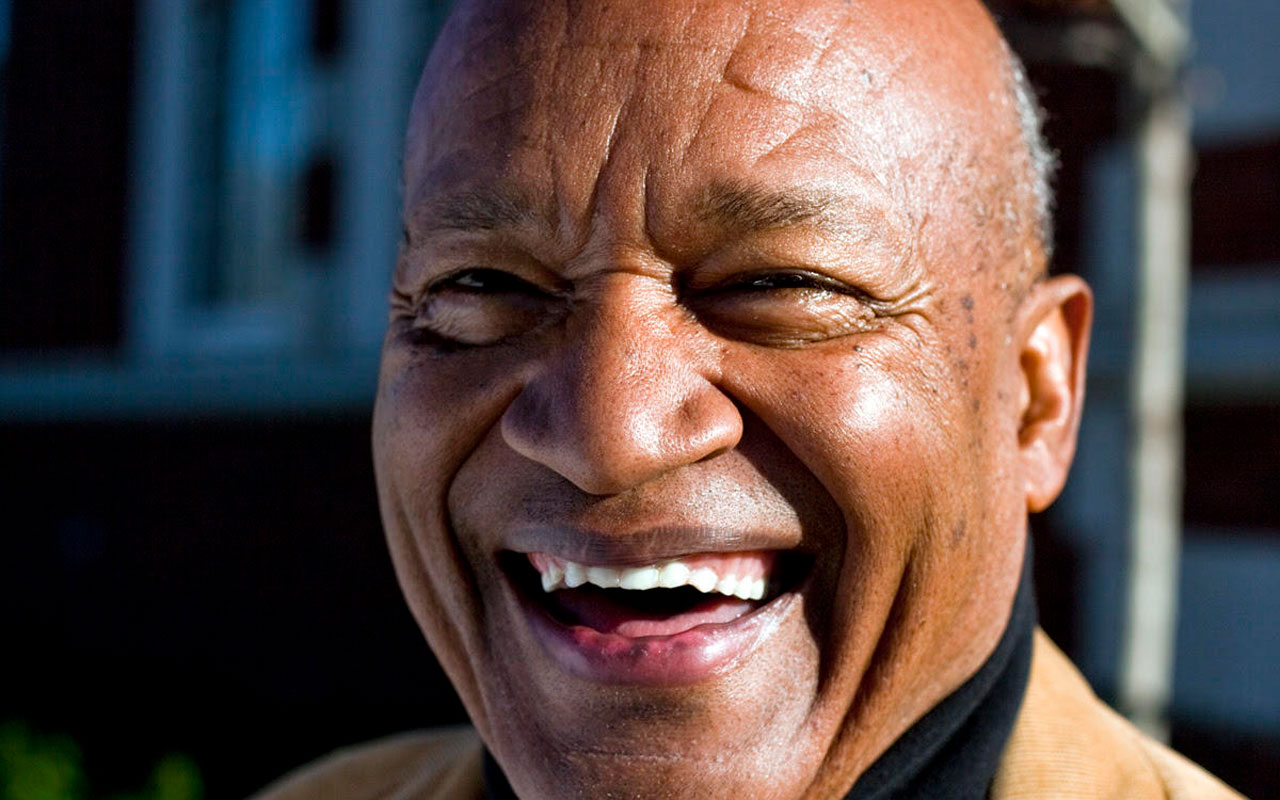 Saturday, October 8
7:30 pm PDT
Town Hall, Great Hall
In-person* and livestream
$5-35
Remembering Overton Berry feat. Diane Schuur & Bruce Phares
Opening: Garfield High School Jazz Band
Thanks to the Raynier Institute and Foundation for its support of this presentation.
In a tribute to Seattle's beloved pianist Overton Berry, renowned vocalist/pianist Diane Schuur, and acclaimed bassist Bruce Phares, come together along with an ensemble of local jazz greats, to celebrate the magic that was Overton Berry. The full ensemble includes: Greta Matassa (vocals), Gail Pettis (vocals), D'Vonne Lewis (drums), Mark Lewis (saxophone), Jeff Davies (bass), Jeremy Bacon (keys), Bernie Jacobs (flute, saxophone) as well as the Garfield High School Jazz Band!
Berry's career began during the waning years of the legendary Jackson St. scene of the 1950's, and continued through 2020, with a bi-monthly residency at Tula's Jazz Club. Berry was a pianist with a deep connection to the blues, and a penchant for enchanting a room with his ebullient personality, and gentlemanly demeanor. He carried a devoted gallery of longtime fans from his legendary trio residence at the Doubletree Inn in the 1960's, to his time playing with bassist Bruce Phares at Tula's in the 2010's. Always the entertainer, Berry was a commanding presence in a room, and backed it up elegantly with his full, rich sound.
Berry was born in Houston, Texas in 1936, and moved to Seattle after the war and attended Garfield High School. His classmates included Quincy Jones for a short time. After studying classical piano at Cornish College of the Arts, he learned modern popular forms from Louis Wilcox. After brief tenures as a student at Linfield College, Oregon and the University of Washington, Berry dedicated himself to his music. Berry passed at the age of 84, in October 2020.
Diane Schuur
Tacoma-born Diane Schuur grew up steeped in traditional American jazz, courtesy of her parents' formidable record collection full of LPs by Duke Ellington and Dinah Washington. Both an accomplished pianist and vocalist, Schuur has performed with Ray Charles, Quincy Jones, Stevie Wonder, Frank Sinatra, Stan Getz, Dizzy Gillespie, Chick Corea, and many others. Known for her pitch-perfect execution and three-and-a-half-octave vocal range, Schuur's much-laureled career includes two Grammy Awards, and three Grammy nominations. Schuur and Overton's paths crossed in 1975, when Berry hired Schuur. The duo traveled to Phoenix to perform at the new Doubletree Inn, and over a seven year period, performed regularly together in Seattle. "I just loved him so, he was like a father to me. He brought so much into my life. He taught me how to be independent and think for myself. He gave me lessons in stage presence, how to segue from song to song. I'm so grateful to have known Overton, and to perform with him last year at Jazz Alley. He is someone I love and revere, and will absolutely never forget," offers Schuur.
Bruce Phares
Bassist Bruce Phares, best known for his four-decade duet-relationship with Overton Berry, which began in 1978, developed a harmonious musical relationship with Berry characterized by its warmth and marvelously well balanced dynamism that drew audiences in. Phares has also worked alongside other renowned jazz greats including Dianne Schuur, Larry Coryell, Roland Hannah, Frank Wess, George Cables, Bruce Forman, Charlie Bird, Ernestine Anderson, and many others. "It was magic to share the stage with OB. His engagement with the audience was genuine, real, and who he was in person. He loved every person that sat in an audience, and frankly, he loved every person he ever came in contact with. Every person he made contact with, and anyone who ever had a conversation with him, even just one, walked away touched by a feeling that he cared, he loved, he just simply loved," recalls Phares fondly.
Mark Lewis
Mark Lewis (saxophone) first worked with Overton in 1978 when Mark produced vocalist Vonne Griffin's "Scrapbook" album on Audio Daddio records and hired Overton to play piano. Mark and Overton began performing together at a long list of venues, spanning more than 40 years, taking a break while Overton spent time in Asia and Mark in Europe. Overton's last performance was March 14, 2020 with Mark Lewis and Jeff Davies.
Gail Pettis
His support and encouragement was critical to my development as someone new to the jazz community. Whenever something good happened, he was happier for me that I was for myself! Over the years I admired his loving, easy manner with people and of course his sense of humor! I will forever be grateful to hav known him as a musician and a friend. Our world is vastly better for having known Overton.
Jeff Davies
Little did I know when I met Overton in a little blues bar in downtown Edmonds, WA that that evening in 2008 would completely change my life. OB hired me, this guy who could barely play the 'big bass,' and from that March forward, until he passed in October of 2020, he was my friend, mentor, musical partner, muse and inspiration. That continues to this day and always will. He was his music and his music was him. Deeply spiritual, he loved on a level we mere mortals can only aspire to. He poured love and joy into every note he played and every word he spoke to any and everyone. He is with us all now…spreading 'Peace and Stillness Within'.
Greta Matassa
I first met Overton at his gig at the top of the Hilton. I was 17 years old and my parents, knowing that I wanted to become a professional singer had very creatively forged a fake ID for me to be able to get into clubs and check it out. I don't remember who else was in the rhythm section that day, I honestly don't remember whether you were there that day Bruce, but I do remember Overton. He was one of the happiest-looking people I've ever seen and it carried over into his music. My father very uncharacteristically sent up a note asking politely if his daughter might sit in and sing a song. Overton came over to our table bent down on one knee and talked to me about what I would like to sing. That was when I pulled out what he later came to call "the book". This was what I considered at the time a huge list of songs that I knew and felt I could pull off in a pinch. I don't remember which one we did probably something cliché like "My Funny Valentine." I just remember him being very very kind and nurturing. He was so welcoming that he invited me to come and sit in with him anytime. Later I came to do that more and more often at Jonah and the Whale in Bellevue.
D'Vonne Lewis
I've known Overton and played with him over the years; roughly around 10/15+years.He knew my grandfather, organist Dave Lewis as they both were on the Seattle music scene together. Overton spoke of my grandfather to the highest regards and he and I were both ecstatic to play with one another.
Opening: Garfield High School Jazz Band. The multi-prizewinning Garfield band directed by Jared Sessink (which will receive a donation from proceeds at Overton Berry's request).
*Earshot Jazz COVID-19 Policy: Earshot recommends that all ticket holders be vaccinated. Masks are strongly encouraged unless actively eating or drinking. Policy subject to change. Full COVID policy here.
Overton Berry photo by Alex Crick