Seattle Repertory Jazz Orchestra presents Lush Life: Celebrating Billy Strayhorn's 100th Birthday
November 9, 2015 @ 7:30 pm
10:30 pm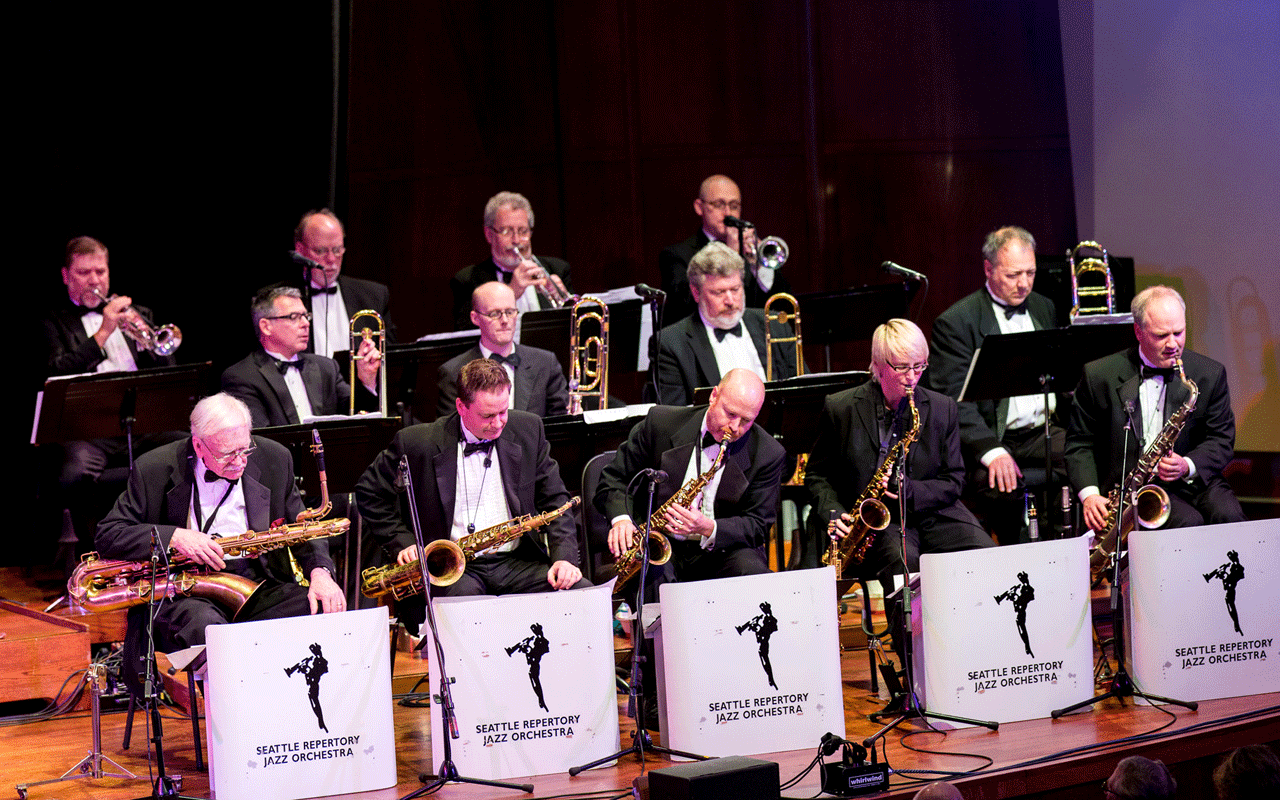 Seattle Repertory Jazz Orchestra photo by Daniel Sheehan
$10-35
---
SRJO joins forces with Earshot Jazz to salute the marvelous talents of "Swee' Pea" – Ellington's right-hand man, composer and pianist Billy Strayhorn. The concert includes some of Strayhorn's greatest works, including "Isfahan," "A Flower Is A Lovesome Thing," and, of course, "Take the A Train." SRJO trombonist Dan Marcus is featured, playing his favorite Strayhorn ballad, "Lush Life."
Founded in 1995, the 17-piece big band is made up of the most prominent instrumentalists, educators, and bandleaders in the Seattle area. The SRJO's extensive repertoire is drawn from the 100-year history of jazz, including works by America's most famous jazz composers, like Fletcher Henderson, Charles Mingus, Gil Evans, Thelonious Monk, Dizzy Gillespie, Gerry Mulligan, Thad Jones, and of course, Count Basie and Duke Ellington. Their repertoire grows each year as the ensemble adds previously unpublished works to its library.
With readings by David Hajdu, author of the seminal 1996 Strayhorn biography, Lush Life
David Hajdu also presents his books and a panel discussion at Elliott Bay Book Company, Saturday, 2PM, free.
---