SOUL SPACE: Jaimeo Brown Transcendence / Paul Rucker: Stories From the Trees
October 28, 2016 @ 8:00 pm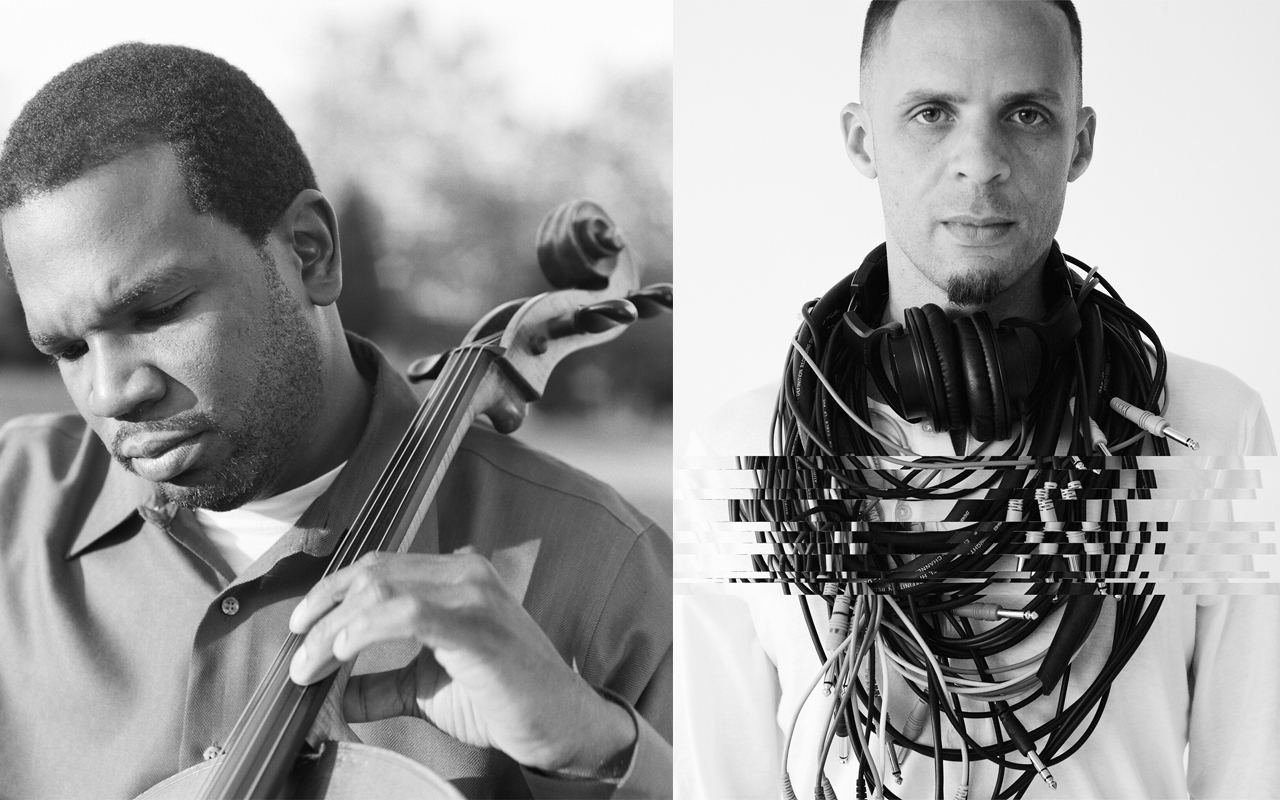 Paul Rucker photo by Jennifer Stanton / Jaimeo Brown photo by Rebecca Meek
$20 general / $18 members & seniors / $10 students & military
---
Welcomed by KEXP.
The powerfully compelling Transcendence recordings of drummer/composer Brown, such as the recent Work Songs, draw riveting jazz from the African-American experience: the Black churches, field recordings, and much else. With Chris Sholar's screaming blues guitar and Jaleel Shaw's blazing saxophone. Also on the bill: award- and commission-winning Seattle musician and visual artist Paul Rucker brings his latest darkly compelling, interactive performance installation – based on vintage lynching postcards – to the new Capitol Hill space, V2. (Stories From the Trees presented with support from MAP Fund.)
---
It is difficult to imagine a more finely tuned double bill than the combination of Jaimeo Brown Transcendence and Paul Rucker. Both artists share a committed allegiance to a fertile convergence of collaboration, education, political activism, and nuanced aesthetic expression, making this a can't-miss event.
A nimble and versatile drummer and conceptualist, Brown has collaborated with artists as varied as Stevie Wonder, Carlos Santana, Q-Tip, and Pharoah Sanders. Aided by partner Chris Sholar's malleable guitar work and Jaleel Shaw's blazing saxophone, Brown has collected raves from across the globe for his latest album, the bracingly original Work Songs. The music juxtaposes field recordings and influences ranging from J Dilla to Bernard Purdie to John Coltrane, which Brown deploys to advance his own fresh take on jazz, Afrofuturism, and the global village, in an effort to "use history, art and technology to inspire and advance culture."
Sharing the bill is a Seattle treasure: composer, cellist, and visual artist Paul Rucker. Recipient of numerous awards and commissions, Rucker will be presenting an element from his recent triumphant REWIND exhibition, an interactive performance installation called Stories From the Trees. Using animation, new compositions, and live performance, the piece will re-imagine horrifying vintage postcards of lynchings, an experience that is likely to be poignant, riveting, and utterly wrenching.