SRJO Nonet: Birth of the Cool
November 7, 2020 @ 7:30 pm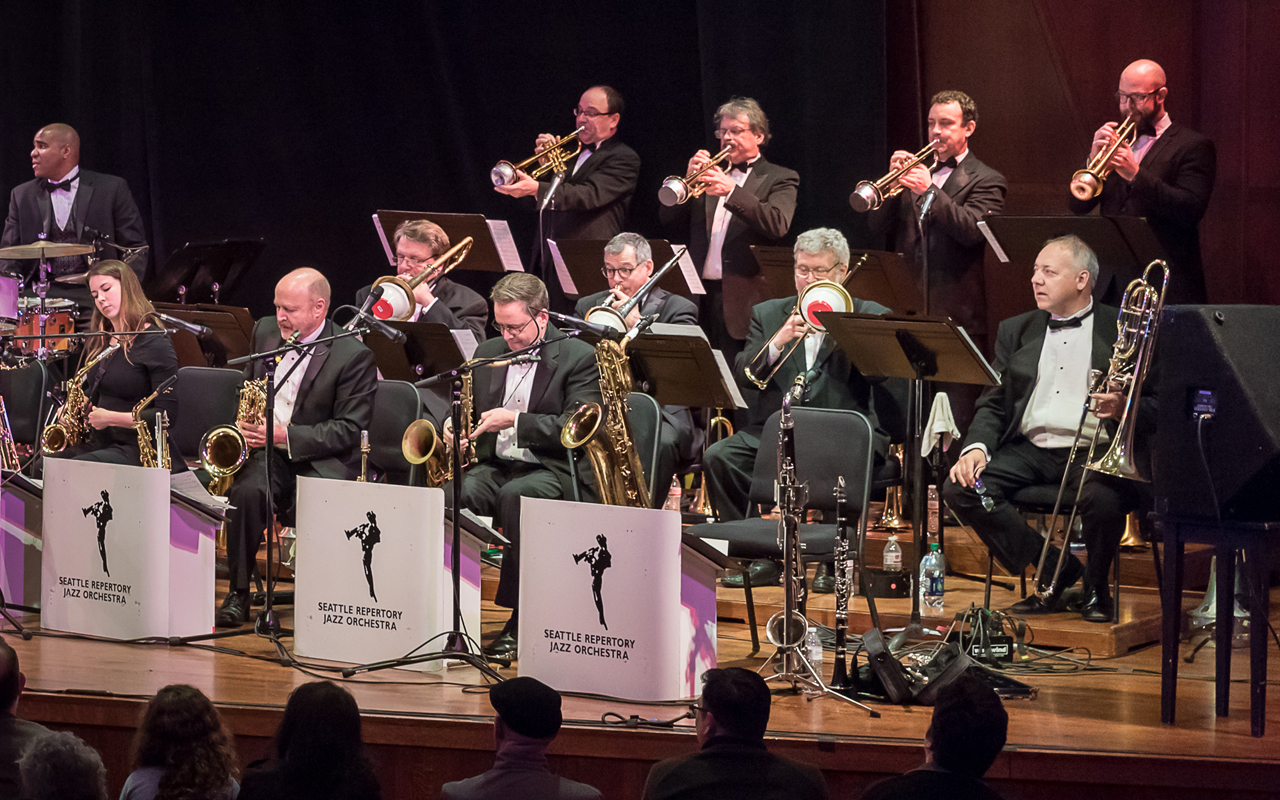 SRJO photo by Daniel Sheehan
Presented by SRJO
EVENT NOTES:
This concert was pre-recorded at Benaroya Hall in early November, 2020.
The concert will air at 7:30PM PST.
Tickets are available through SRJO's website.
The Seattle Repertory Jazz Orchestra's Nonet performs Miles Davis's classic 1949 Birth of the Cool, a landmark in post-bebop jazz.
A rare performance of great jazz from the classic 1949 Birth of the Cool recording by Miles Davis, played by an all-star group drawn from the SRJO including bassist Phil Sparks, trumpeter Jay Thomas, saxophonists Alex Dugdale and Travis Ranney, trombonist Dan Marcus, drummer D'Vonne Lewis, co-artistic director Michael Brockman, and many others streaming live from Benaroya hall.
The original album—which features Miles Davis, Lee Konitz, Gerry Mulligan and J.J. Johnson—was a major development in post-bebop jazz, and employed many elements of classical chamber music. It quickly became one of the most famous and influential albums in all jazz history.
Tonight's selections include "Jeru," "Rocker, "Boplicity," "Moon Dreams," and "Godchild" (by Mulligan, Gil Evans, and John Lewis) plus other great works from the "cool school" of jazz.
These are challenging times for artists, please give them your support: https://www.srjo.org/