Tribute to Tony Williams Lifetime (Early Show)
October 11, 2019 @ 6:30 pm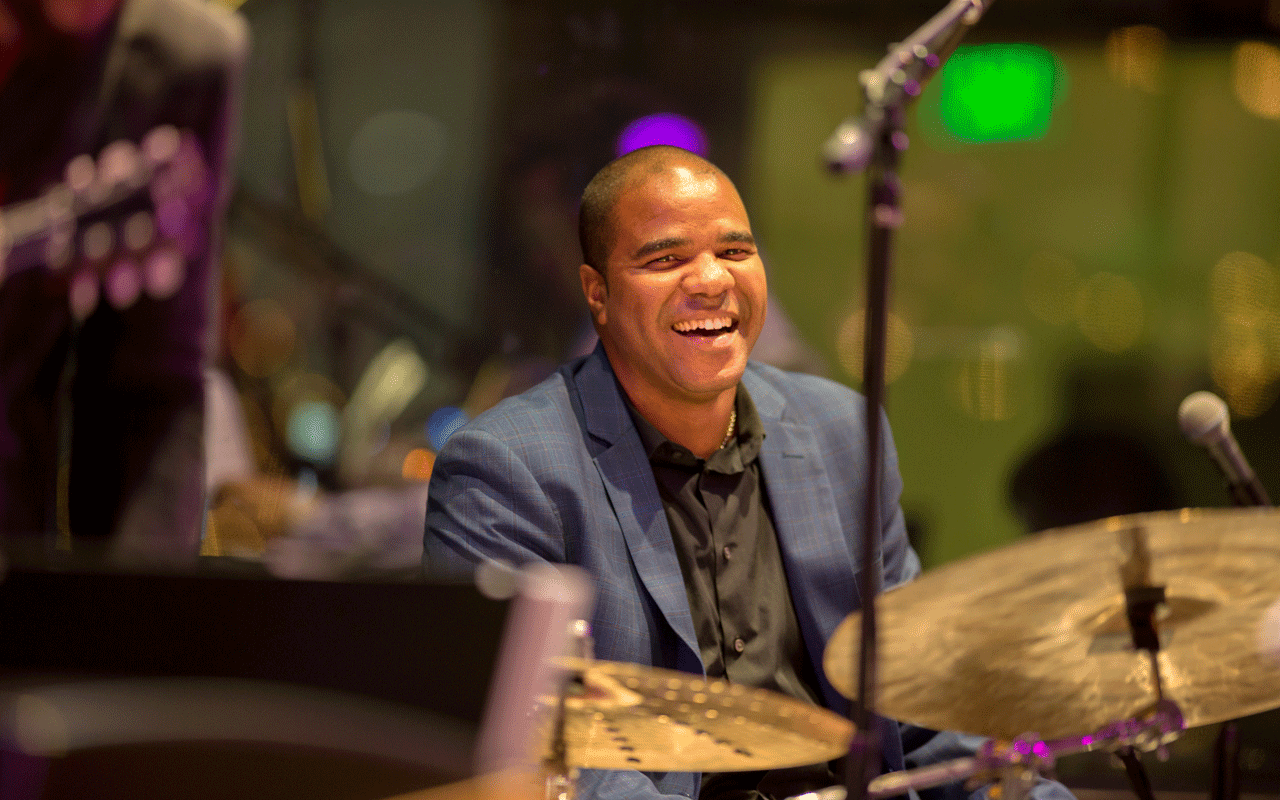 D'Vonne Lewis photo by Daniel Sheehan.
TICKET PRICES: $15-20 Available through the Royal Room
Presented by the Royal Room.
D'Vonne Lewis (drums), Joe Doria (Hammond organ), and Cole Schuster (electric guitar) tribute the drum legend Tony Williams during his sweat-drenched power-fusion phase (1969-) with John McLaughlin and Larry Young. Strap yourself in!
Advance tickets do not guarantee seating. Royal Room reserves their dining room tables for attendees who are having dinner. Make reservations at least 24 hours in advance at http://www.theroyalroomseattle.com/contact/reservations.There is first come, first served seating in the bar (21+) and lounge (all ages) dining areas.