Wayne Horvitz, Ayesha Brooks, and Ha-Yang Kim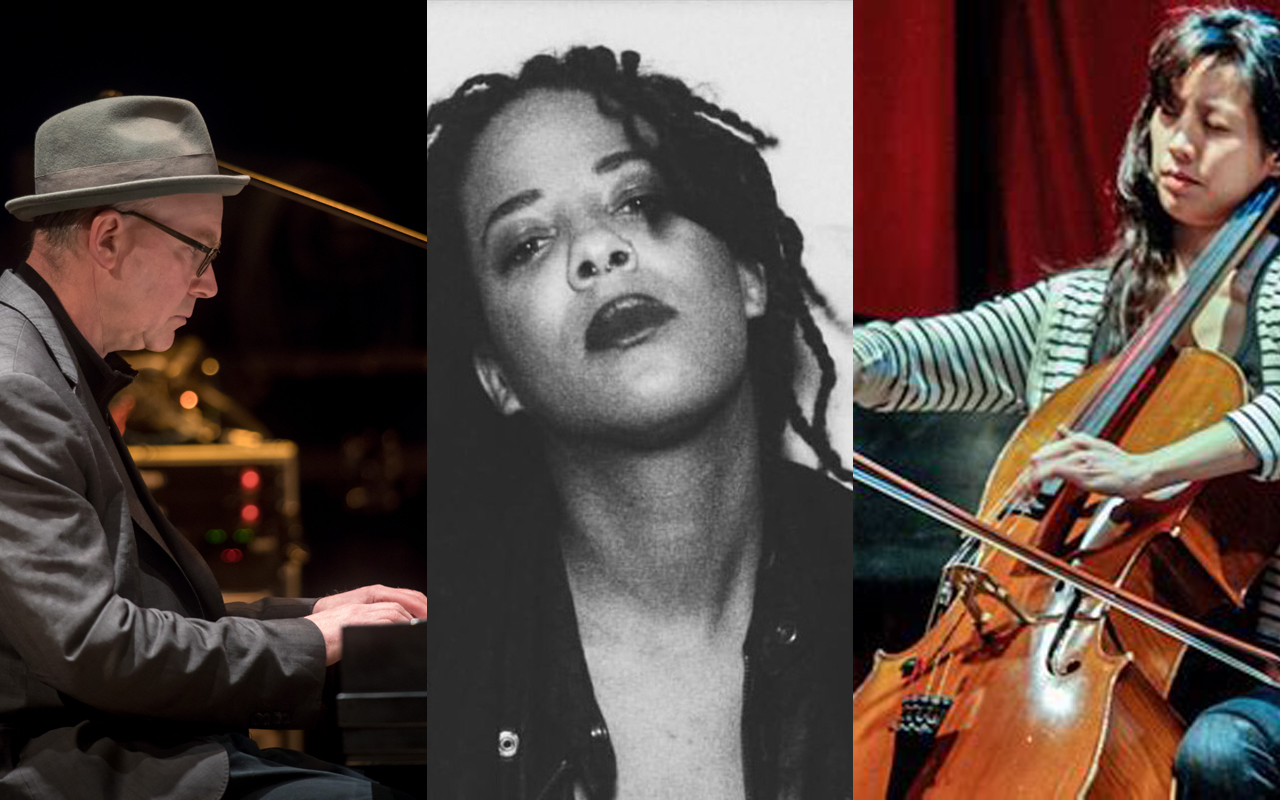 Photo of Wayne Horvitz by Daniel Sheehan; Ayesha Brooks and Ha-Yang photos courtesy of the artists.
Saturday April 24
7:30pm PDT
Livestream—Town Hall, Seattle
$0-$15
Buy Tickets
World-renowned composer, pianist, and master of electronics, Wayne Horvitz takes the stage with guitarist and vocalist Ayesha Brooks, and cellist Ha-Yang Kim. Brooks, a contestant on The Voice, draws from varied inspiration from gospel and jazz, to hip-hop and rock. Kim draws from numerous traditions including Western classical, avant-improv, and East Asian music. This trio, who performed in the recent Earshot Jazz Festival, is not afraid to stretch musical boundaries and ride new sonic waves.
This event will be livestreamed from the Town Hall Forum, Seattle. To purchase tickets to access the stream, visit the Town Hall "Buy Tickets" link above.
Co-presented by Town Hall Seattle and Earshot Jazz.