Yemen Blues Plays Hallel
November 5, 2019 @ 7:30 pm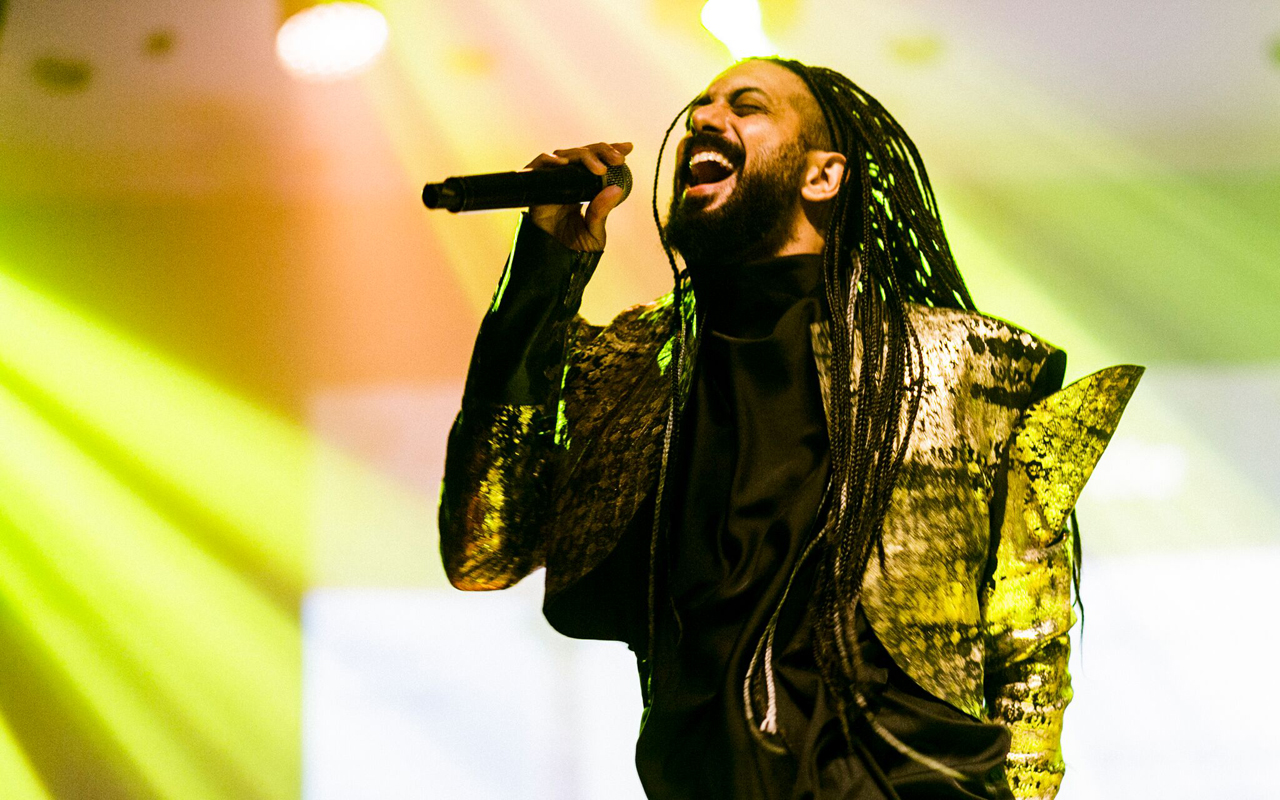 Ravid Kahalani photo courtesy of the artist.
TICKETS: $32-40. Available through the Triple Door.
Presented by Triple Door. 
Yemenite Jewish and ancient Arabic sounds swirl with danceable Afro-funk in singer/composer Ravid Kahalani's utterly distinctive band. An intense, multinational blend of Yemenite, West African, and jazz influences. Joining Kahalani (lead Vocal & gimbri) are Rony Iwryn (percussion), Shanir Blumenkranz  (bass & oud), Nikki Glaspie (drums), Salit Lahav (flute & sax), Navid Kandelousi  (violin & kamancheh), Yoed Nir (cello), Yonatan Voltzok (trombone), and Asa Kook (trumpet).