January Magazine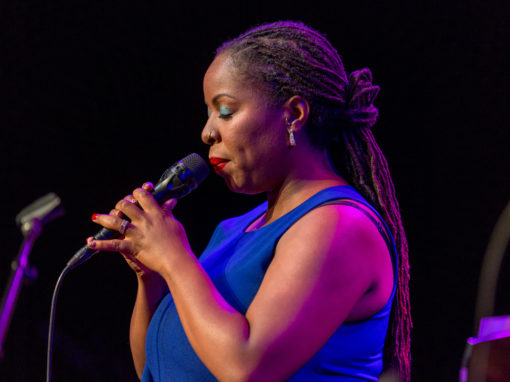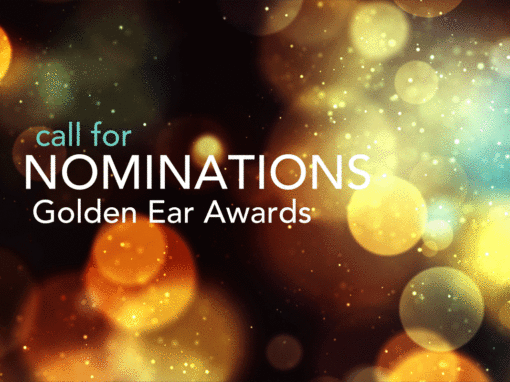 Masthead
January 2023
Volume 39, No. 1

---
Executive Director
John Gilbreath
Managing Director
Karen Caropepe
 Patron Services Manager
Lucienne Grace
Communications and Marketing Associate
Maddy Horn
Earshot Jazz Editor
Rayna Mathis
Earshot Jazz Copy Editor
Sarrah Trapp
Contributing Writers/Artists
Paul de Barros
Andrew Luthringer
Andrew Meyer
Peter Monaghan
Eric Olson
Paul Rauch
Joanathan  Shipley
M.V.Smith
Calendar Editors
Carol Levin
Jane Emerson
Photography
Daniel Sheehan
Layout
Karen Caropepe
Distribution
Karen Caropepe
Dan Dubie
Earshot Jazz volunteers
Send Calendar Information to:
Add a gig to the calendar online or send us an email.
Board of Directors
Chris Icasiano (President)
Jazmyn Scott (Vice President)
Augusto Cardoso (Secretary)
Kelly Clingan
Alex Dugdale
Arlene Fairfield
Sheila Hughes
Maurice James
Ruby Smith Love
Marcos Zuñiga
Emeritus Board Members
Clarence Acox
Sue Coliton
Taina Honkalehto
Hideo Makihara
Kenneth W. Masters
Peter Monaghan
Lola Pedrini
Richard Thurston
Paul Toliver
Cuong Vu
Founded in 1984 by Paul de Barros, Gary Bannister, and Allen Youngblood.
Earshot Jazz is published monthly by Earshot Jazz Society of Seattle.
Subscription (with membership): $35
3417 Fremont Ave N, #221
Seattle, WA 98103
phone / (206) 547-6763
Earshot Jazz ISSN 1077-0984
Printed by Wenatchee World
© 2023 Earshot Jazz Society of Seattle
Letter From The Director
Happy New Year  from the Earshot Jazz Team
The first days of the new year can offer a rare sense of possibility. On the positive side, it's a chance to consider opportunities outside of our everyday lives. To make new plans and promises. To begin again. To be better. To open it up, like when Thelonious Monk said, "The piano ain't got no wrong notes." 
That's great. But it's never a true tabula rasa, especially for those of us who have stacked up some years behind us. So we have the additional, sometimes uncomfortable, opportunity to consider the progress of our past high-minded resolutions. I guess that's why they tell us to write these things down and keep them in front of us. It can't be a once-a-year thing. 
I think that jazz offers a good context for the whole process. Jazz is supposed to be different each time out. It's the sum of our skills and education expressed through the spirit of our humanity. And we're all in the band; playing solo, but within the form, and in harmony with the greater ensemble. And always trying to be better. "Straight ahead and strive for tone," as someone else said.
The brilliant live music and sense of community in our recent festival manifested a tangible feeling of finally coming out of the COVID loop. It felt good, and we hope it lasts. As we build back from the pandemic, we realize that we'll never again take live music for granted. We've come a long way and have a long way to go. 
Our commitment to serving our mission and the artists, educators, and audiences of this community, is unwavering. There is nothing but opportunity ahead, and we are the fortunate ones who get to pursue it together. 
We appreciate your support over the years, especially through these recent trying times; and we share your hopes for a safer and more just future, for all people and for the world we share.
Amen. Happy New Year!
–JOHN GILBREATH, EXECUTIVE DIRECTOR
Want the Earshot Jazz magazine delivered to your door each month?