Michael Mayo photo by Lauren Desberg.
February 4–7
Online
"We're living in an incredibly dark time," says Willem de Koch, trombonist and cofounder of The Westerlies. "We could all use a boost right now. I find that music always has the ability to lift my spirits when I'm feeling low."
de Koch and The Westerlies plan on bringing us all a boost with their coming Westerlies Fest.
"We created Westerlies Fest to give back to the community that raised us," says Westerlies cofounder Andy Clausen. "To get into local schools and encourage students' passion for music, to give opportunities to artists we believe deserve wider recognition, and to forge lasting relationships with collaborators, community organizers, and audiences."
But what if you can't get into local schools because of COVID-19? What if you can't be on stage with live audiences because of pandemic restrictions? How do you give opportunities when opportunities become decidedly more challenging with each quarantine and lockdown? With that, the 2021 Westerlies Fest will take place February 4–7, 2021. It will all be online and it will all be free.
"Hopefully the artistry of this incredible lineup of musicians will provide comfort to our audiences," de Koch says. "This year's lineup is so rich and varied, we're confident there's something for everyone, whatever your musical inclinations may be!"
The Westerlies are a Seattle-bred, Brooklyn-based brass ensemble that NPR Music says are "folk-like and composerly, lovely and intellectually rigorous." Along with de Koch and Clausen, trumpeters Riley Mulherkar and Chloe Rowlands round out the quartet. The coming festival will be their third annual, all streaming on their YouTube channel.
If there's a silver lining to the pandemic, de Koch says, it's that their festival can reach more people this time around. "We'll be able to reach new audience members who otherwise wouldn't have been able to attend. We've been doing some livestream performances throughout the pandemic, and it's been incredible to see folks tuning in from all around the world."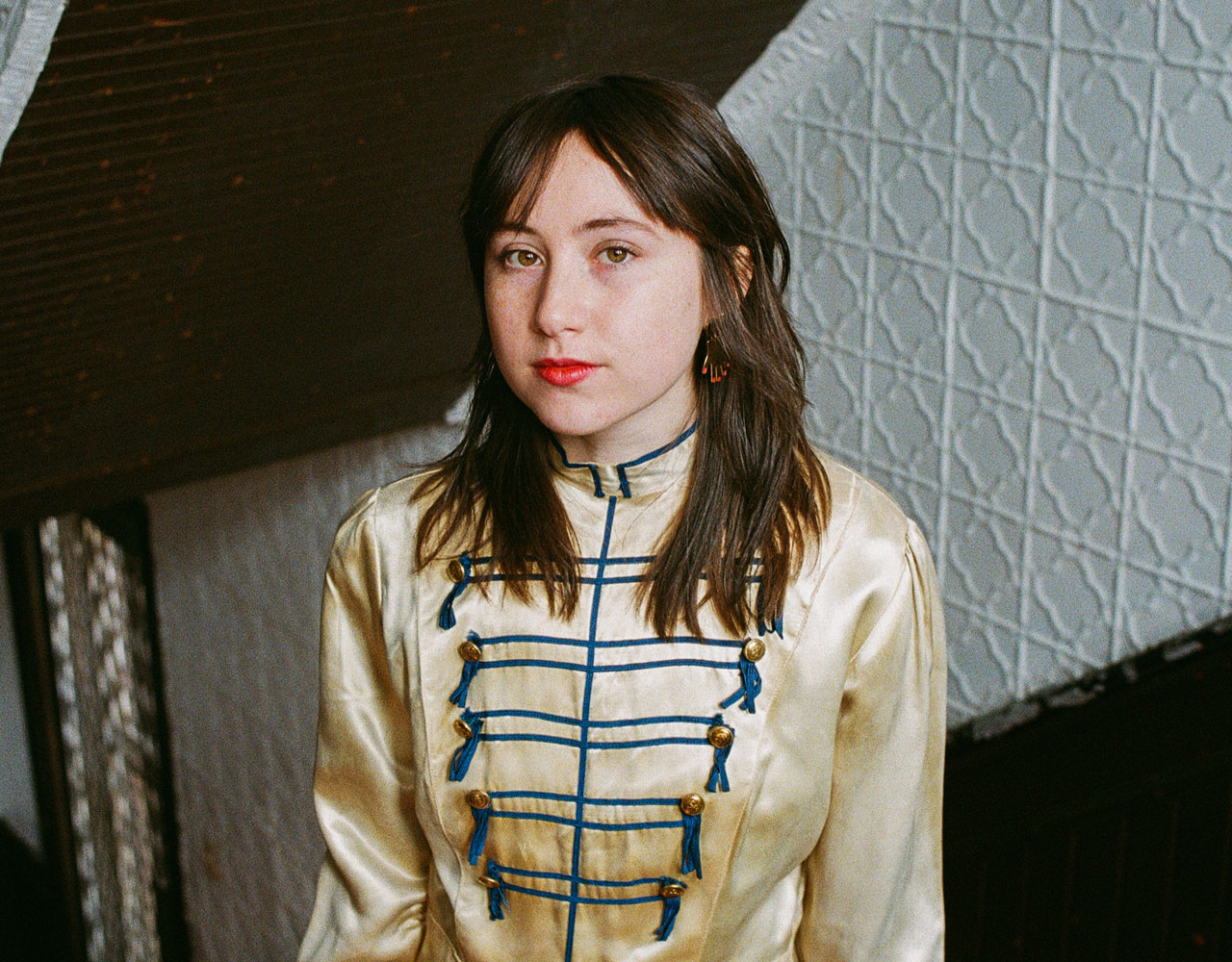 The coming Fest's performances will have that worldwide flavor with a plethora of performers. There will be performances by Morgan Henderson (Fleet Foxes, Blood Brothers), Michael Mayo, and Margaux; an evening of chamber music co-presented and curated by ChamberQUEER, an LGBTQ+ chamber music series based in Brooklyn, New York; and world premieres of four new pieces commissioned by The Westerlies and written for the ensemble by Henderson, Mayo, Kalia Vandever, and Anthony Hervey. "The pieces are in progress as we speak," de Koch says, "and I can't wait to hear the results!" The Fest also includes workshops, guided listening sessions, and an open Westerlies rehearsal.
The headlining begins February 4, when Margaux takes the virtual stage. The 21-year-old singer-songwriter, from Seattle and currently residing in Brooklyn, writes lush intimate music. Her debut EP is More Brilliant is The Hand that Throws the Coin. On February 5, multi-instrumentalist Morgan Henderson performs. February 6 brings jazz vocalist Michael Mayo, who has collaborated, or taken the stage with, such luminaries as Herbie Hancock and Josh Groban. The festival performances conclude on February 7 with ChamberQUEER when Danielle Buonaiuto, Brian Mummert, Jules Biber, Andrew Yee, and Kevin Devine are set to play.
Regardless of social distances and quarantines, The Westerlies are committed to bring us together with their upcoming festival. Music has a way of doing that. –JONATHAN SHIPLEY
TUNE IN
"Westerlies Fest"
February 4–7
westerliesfest.org
Nightly performances on YouTube are free with RSVP. The Westerlies will host a free community JAM-boree on Sunday, with activities for musicians and non-musicians alike. For details and links to register, visit westerliesfest.org.