Andy Clausen's Shutter Project photo by Sasha Arutyunova
Choice Recent, Local Releases

Andy Clausen
Shutter Volume 1
Self-released
Andy Clausen's newest project SHUTTER continues to delve into his unique compositional style, blending quaint and emotionally charged Americana melodies, compelling Stravinsky-esque polytonality, and strong rhythmic material that runs the gamut from ethereal drones to odd-meter waltzes. These appealingly transparent influences all merge into a singular sound that is becoming increasingly unique to Clausen and his cohorts: Gregg Belisle-Chi and Gregory Uhlmann on electric guitars, Mitch Lyon on cello, and Riley Mulherkar on trumpet – musicians whom are not to be taken lightly.
At its core, SHUTTER is a multimedia work. Each piece is paired with the photograph that inspired it. These extra-musical aspects could potentially minimize the music, setting up the audience to look for concrete connections to the photos, essentially reducing the music to concrete visual elements of the photos. But Clausen walks the fine line of being intentionally vague, and the result is that each moment of music is a surprise. The compositions twist and turn in ways that one could never conceive of from the photos, and yet each piece seems to fit each photo so well. It's a wholly satisfying statement.
– Levi Gillis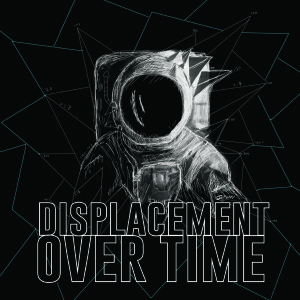 Velocity
Displacement Over Time
Self-released
Tacoma-based jazz-prog-funk fusion quartet Velocity have released their second album, Displacement Over Time. The modern compositions, written by keyboardist and group founder Peter Adams, emphasize sharp harmonic changes and doubled melody lines, particularly noticeable in songs like "Penrose," and used to greater harmonic effect in "Reflections."
Interestingly enough, it is acceleration – the change in velocity over time – that pervades most strongly throughout the album. "Mosaic," a track reminiscent of Joshua Redman's "Jazz Crimes," showcases the quartet's abrupt changes in velocity and harmonic direction.
Adams and bassist Rob Hutchinson take turns opening many of the tracks with intriguing uncommon timed licks, in songs like "Luna," which switches creatively between 18/8 and 4/4 time. Hutchinson opens "Generator" with a neat lick in 7/8, and contributes voluminous solos throughout the album. Brian Smith also adds tasteful drum solos, and exhibits his versatility navigating through many styles with his hip-hop inspired rhythms on "Accelerate Expansion" and funky stylings on "Velocity."
The tight rhythm section supports saxophonist Cliff Colón's confident solos as the group marches forward with a consistent velocity, and a mix that sets the track right down the center. Though the quartet cover many styles, they are firmly rooted in jazz, paying their respects with quick nods to standards "Butterfly," "Salt Peanuts," and "Meditation" in their solos. As a whole, Displacement Over Time offers a very skillful approach to modern jazz-fusion.
– Edan Kroliwecz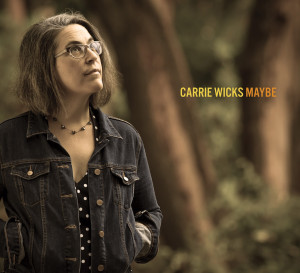 Carrie Wicks
Maybe
OA2 Records
Seattle vocalist Carrie Wicks has presented an album that leads the mind to wander and fall into deep tonal seduction. The lyricism within Maybe provides listeners with a form of storytelling unlike any other. There is a palpable sense of maturity found in Wicks' writing, one that teeters between states of pensiveness and supreme delectation. The opening track "Ghost of a Perfect Flame" has an empathetic nature, forcing out concepts of empirical realism and glimpses into the artist's own self-reflection. The vulnerability brought through her lyrics has made the mood of the album much more sincere. Showcasing pianist Bill Anschell, drummer Byron Vannoy, and bassist Jeff Johnson, the quartet orchestrates sounds that are almost haunting, complemented by a constantly tranquil undertone. This is no album meant for background noise at an overpriced coffee shop, but rather an intelligent and unique listening experience worth venturing into.
– Connor Creighton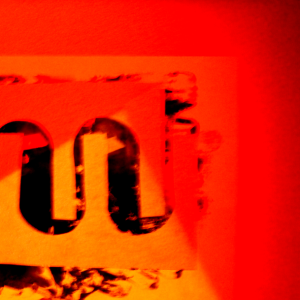 Evan Woodle
Nth
Table & Chairs
Nth is drummer Evan Woodle's debut solo release. It's an expansive and undulating 21-minute composition and the latest addition to the Table & Chairs label. Nth finds a fitting home in T&C's catalogue of distinctly Northwest progressive jazz: it's dark, brooding, and urgent, yet somehow celebratory and uplifting in its catharsis.
Repetition plays a major role here. Woodle takes the listener through a myriad of different sections driven by the development of polyrhythms. But what makes this piece special is not Woodle's masterful execution of these complex and fascinating polyrhythms (because it is indeed masterful), but his expert orchestration. Nth's relentless momentum is derived from Woodle's subtle and tasteful manipulation of dynamics, pacing, and especially the specific timbre of each drum and cymbal. The music was recorded and mixed in such a way that the drums sound like synths more often than not. The upper harmonics of both the drums and cymbals are allowed to ring out, allowing the listener to hear many discrete pitches.
The legendary drummer Billy Hart once said that certain rhythms are inextricably tied to harmony. Here we have a beautiful manifestation of that idea, where the rhythms transcend their basic meaning and begin functioning on a higher level: that of harmonic development. This is a visionary work.
– LG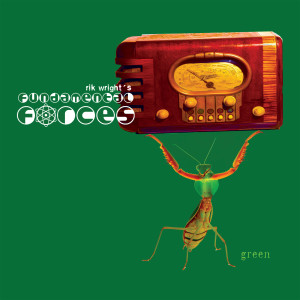 Rik Wright's Fundamental Forces
Green
Booshkaboo Music
As part of the additive color series, Rik Wright's Fundamental Forces' Green brings completion to an exciting and bombastic trilogy. The arrangements Wright creates tastefully capture elements of controlled intensity and tonal versatility. The album showcases bassist Geoff Harper, wind instrumentalist James DeJoie, and drummer Greg Campbell. Tracks "Sugar Crash" and "Harmonic Tremor" represent the lively, more energetic side of the quartet, whereas softer arrangements, like on the DeJoie composition "Alicia's Waltz" (the only track not penned by Wright), provide listeners with comfortably emotive transitions. What makes this album a true standout is the unification heard within the quartet's playing. The players Wright has gathered perform in a style that seems to possess an omnipresent balance, with an inexplicable pulse. Wright's complex composition shines through eloquently, as if to reflect an elaborate painting flurrying with color. The album is well-rounded and can easily complement the tastes of any listening preference, demonstrating a whole new definition of "easy listening."
– CC