Ann Reynolds/Clave Gringa
Joy
Self-Released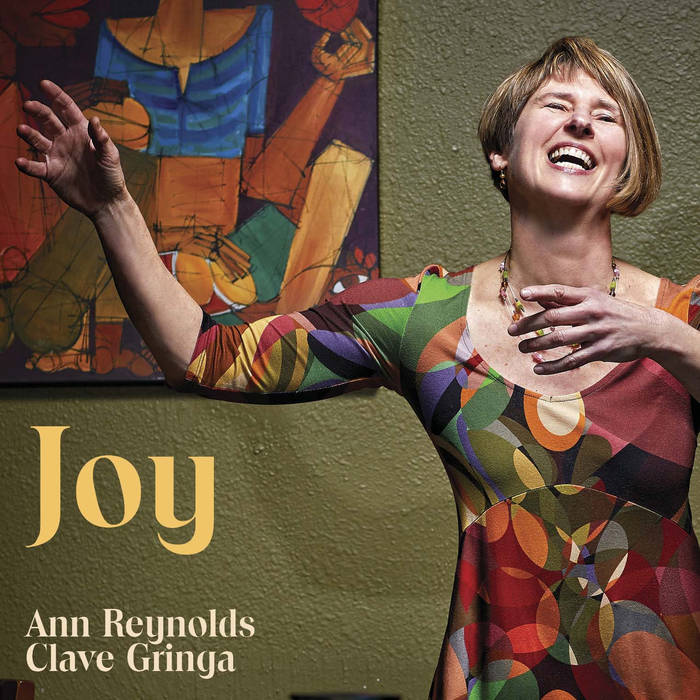 Even the most die-hard of straight-ahead jazz enthusiasts can't deny the music's deep historical relationship with the music of Latin America and its diasporas. On her latest release, Joy, Seattle-based pianist and composer Ann Reynolds reverses the formula, tried-and-true since the Blue Note era, of the Latin-jazz b-side, with a collection of Cuban-inspired compositions.
An attentive and heartfelt musician, Reynolds found a muse in the culture of Cuba in 2000. Her efforts learning the islands' complex mix of styles and traditions brought about Para Cuba con Amor (2014). Her sophomore effort returns to the complex, sometimes erratic, but always animated divisions of emotions in Cuban music through recordings with Cuban musicians and teachers, as well as her Northwest-based ensemble Clave Gringa.
Reynolds never loses sight of the music's collaborative essence, a fact which Joy benefits greatly from. On the languid, bitterly sweet "I Never Meant to Love You," Seattle's ubiquitous Kelsey Mines (bass) gives a singingly melodic solo, contrasted by Steve Smith's (percussion) widespread rhythmic work. Similarly, Daniel Barry (trumpet) adds a word in on "Searching" with his elegant flugelhorn solo.
Conga master Lalo Bello and Honduran percussionist Ricardo Güity add to the 6/8 rhythms of the West-African inspired "Searching" and to the bristling swing of a heart-on-the sleeve tribute to bop, "Dizzy Monk." Vocalist Kate Voss even throws her hat in the ring on "Lada Mambo."
With her Cuban band, Reynolds spotlights the vibrant emotional and rhythmic world of the Cuban community. Its musicians, including leaders in the scene such as trumpeter Julito Padrón, pianist Roberto Carcassés, as well as younger artists such as percussionist Maria de la Paz Fernández, and flutist Josué Borges, play with abandon on Joy. Not only have these artists expanded Reynold's view on the world, but with their inclusion, listeners of Joy can find them expanding their own, too.
–Ian Gwin
Greta Matassa
Portrait
Origin Records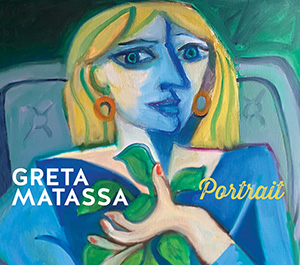 It has been nearly a decade since vocal artist Greta Matassa has spoken to us via a new recording. With Portrait, Matassa covers the best of the songs she has performed with her working band of the past 10 years. The result is a solid, swinging collection of tunes steeped in intimacy.
Whether diving into Michel LeGrand's "Pieces of Dreams," or reimagining Bob Dylan's late 90's jewel, "To Make You Feel My Love," Matassa takes on each piece with a musician's mind. Her instrument is pure, with perfect pitch and dominant range. Her almost innate sense and understanding of the blues is refreshing and welcoming.
In interpreting Ellington's "Prelude to a Kiss," Matassa's ability to tell the story, in the mood and vibe intended by the composer is self-evident. Her long-time pianist Darin Clendenin contributes an elegant solo, and comps sparingly, articulating the harmony perfectly for Matassa's radiant style.
"If You Never Fall In Love With Me," features Matassa and saxophonist Alexey Nikolaev in a lively exchange with voice playing counterpoint to tenor in trumpet-like fashion. Matassa's ability to solo is more akin to a fine horn player than a practitioner of more traditional scat. Quicksilver bassist Clipper Anderson, and drummer Mark Ivester combine with Clendenin to form that perfect canvas of harmony and time that makes this entire record swing freely.
Matassa's father, who's portrait of his wife—Matassa's mother—adorns the cover of Portrait, often described to his daughter the parallel between jazz improvisation and abstract expressionism. His daughter is a practitioner of such a notion, able to recreate a standard tune into an original masterpiece. This album stays on point as a snapshot of a decade with her working band. It may well be her strongest and most creative effort to date.
–Paul Rauch