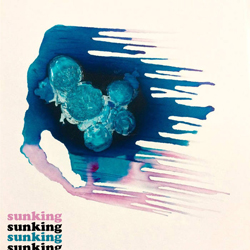 sunking
sunking
self-released
Up-and-coming contemporary jazz fusion co-conspirators Rob 'bobbygrooves' Granfelt and Antoine 'sous chef' Martel collaborate with a shared common sentiment: that the human spirit is an untapped resource of continuous creative energy.
"Sunking is trying to explore the notion that everyone is an endless well of creativity, ideas and expressions," explains sunking co-producer, drummer, and percussionist Rob Granfelt.
Harnessing that energy is easier said than done, but sunking's self-titled debut exudes an abundance of uncaged creative accomplishment. Choosing to explore alternative avenues of improvised composition, Granfelt and Martel have developed a somewhat organic approach to electronic music production.
Each song starts with an improvised unaccompanied drum take, which establishes the time signature and duration of each piece. A light layering of riff-inspired chord structure is introduced, and the composition begins to take on a melodic form. Atmospheric soundscapes, chic bass-lines, reverberating guitars, and electronic keyboards; these are cautiously added or subtracted, tweaked and redacted, making sure each piece is balanced and minimal, full of space and groove.
"SEA 2016," the albums first of twenty-three sprawling musical vignettes, kicks off with sparse and sporadic drum fills, accompanied by an intensifying singular drone that eventually crescendos into an avant-garde free-for-all of sorts. This sets the tone for the rest of the record, weaving back and forth between synthesized cinematic excursions, ambient chill-wave, and the hypnotic repetition of early hip-hop. The result is a non-linear, laid back instrumental mix-tape, firmly rooted in the exploratory nature of experimental jazz.–Gus Marshall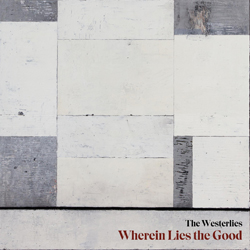 The Westerlies
Wherein Lies the Good
Westerlies Records
For their third release, the Se­attle-born, now New-York based brass quartet make an incisive contribution to the search for "Americana" in contemporary music today. The quartet— trombonists Andy Clausen & Willem de Koch, and trumpet­ers Riley Mulherkar and Chloe Rowlands—are certainly quali­fied, with genre-spanning group collaborations from Fleet Foxes to Dave Douglas.
Balancing technical skills and creativity, The Westerlies' latest collection represents American composers and singer/song­writers along with a handful of inventive originals. The vocal qualities of brass instruments, with their variable onset and broad delay, opens up its own world of timbral pos­sibilities. On a standout set of spiritu­als from the Depression Era Golden Gate Quartet, The Westerlies muster the heavenly earthiness of great vocal music, and recall the likes of Bubber Miley and Tricky Sam Nanton of the early Ellington bands.
The group's stunning cohesion and articulation show through the almost classical form of songwriter Judee Sill's "The Kiss," while on a version of cel­list/composer Arthur Russell's plain­tive "Eli," the original's textural duel between voice/cello is arranged as if to a full band, the lead trombone muted ingeniously with raspy tin foil.
The album's title track, "Wherein Lies the Good," composed originally for piano by Robin Holcomb—a Seattle mentor for the group—func­tions less like a tune and more like a tone poem; a modernist redress­ing of American vernacular music. As the band moves over 11 minutes through solemn Copelandian odes, to off-kilter elegies and helter-skelter anthems, the question of unity grad­ually presents itself, eventually leav­ing the resolution up to the listener.
With their embrace of tension and conflict, jubilation and mourning, The Westerlies voice their answer to Holcomb's question in the plural. For the quartet, it's a polyphonic na­tion. –Ian Gwin