Jovino Santos Neto Quinteto
October 24, 2020 @ 7:00 pm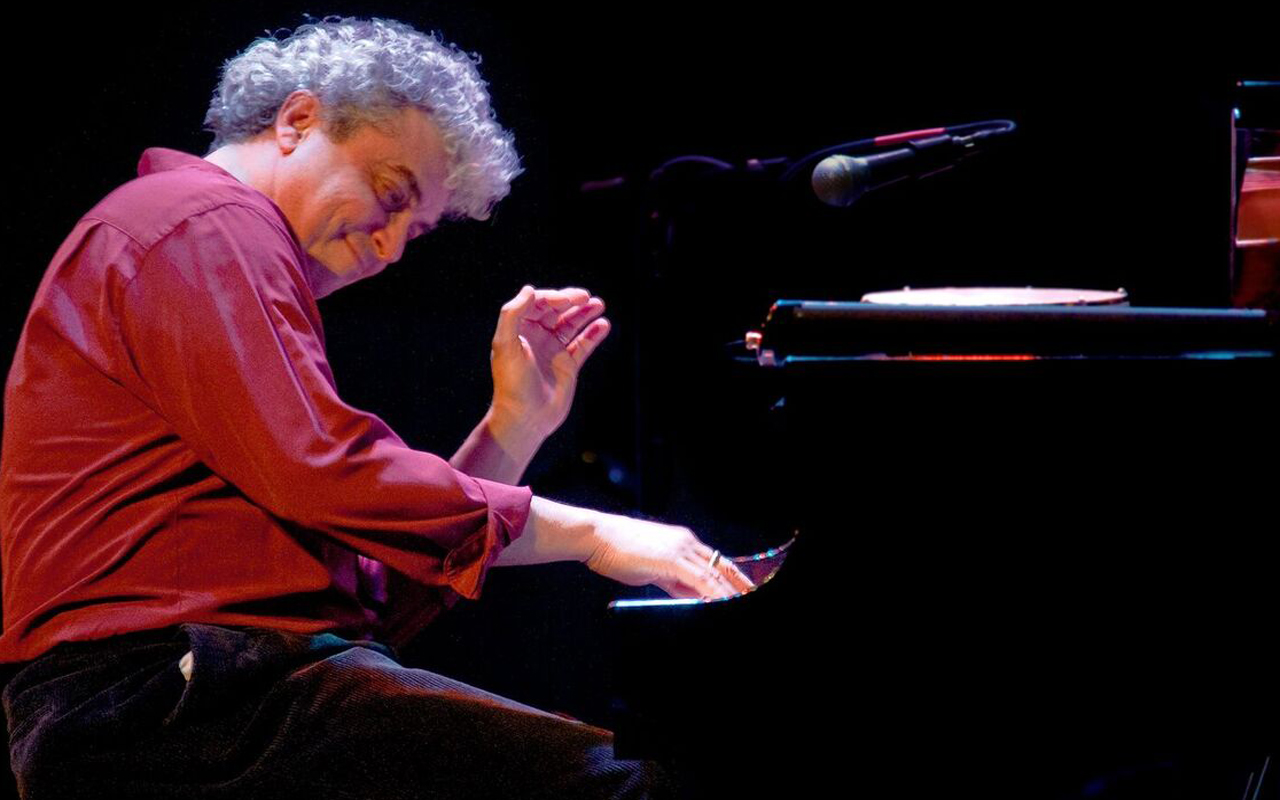 Jovino Santos Neto photo by Daniel Sheehan.
TICKETS: $10-25
Welcomed by KNKX 88.5
The brilliant pianist Jovino Santos Neto combines jazz and the stylings of his native Brazil with his Seattle all-star band: Ben Thomas (vibes), Chuck Deardorf (bass), Mark Ivester (drums), Jeff Busch (percussion).
Seattle has been fortunate to count Brazilian pianist/composer Jovino Santos Neto as a permanent resident. Though his association with Cornish College of the Arts was influential in his decision, it was the raw beauty of the Pacific Northwest that was the initial attraction. On tour with Brazilian master Hermeto Pascoal, the band was on a ferry bound for Victoria, B.C. from Seattle, when Santos Neto was taken with what surrounded him. "On the ferry, I just looked around at the water and the islands and thought it was so beautiful. I remember thinking that I could live in this place. It hit me in a place where still today I cannot say objectively why," he remarks.
By 1993, he had taken up residence in Seattle, still connected to Pascoal as the default curator of his musical legacy. Almost immediately, he began playing with bassist Chuck Deardorf and drummer Mark Ivester. Over the course of the next few years, he would add vibraphonist Ben Thomas, and percussionist Jeff Busch to the mix. That original formation of musical souls, known as the Jovino Santos Neto Quinteto, remains intact and committed both on stage and in the studio. The marvelous chemistry they have developed over time have made them what is known in the industry as a "sure thing"—sure to play pulsing, dynamic Brazilian jazz, which leaves their audience in a profoundly joyous state.
Santos Neto is a skilled arranger and composer as well, something he developed from his association with Pascoal. His unique fusion of traditional Brazilian music and jazz is not performed with preservation in mind, but innovation, with a quarter century of growth in the Pacific Northwest adding to its core identity. The artist himself, is reticent about defining his evolving sound. "If I started to describe my sound, I would almost feel an obligation to sound how I described. I learned that from Hermeto," he says.
Santos Neto was named Artist in Residence for the 2018 Earshot Jazz Festival, composing and performing new music for Big Band, with an all-star, all-Seattle cast. This year's offering will be just the quinteto, pent-up by eight months of inactivity. After a quarter century of thrilling audiences around the world, watch for the band to explode out of the gate, and find that intimate relationship they have formed with their dedicated audience. In the time of COVID-19, their ardent positivity will provide much needed joy.
–Paul Rauch
These are challenging times for artists, please give them your support: jovisan.net