Triple Solo: Marina Albero
October 25, 2020 @ 7:00 pm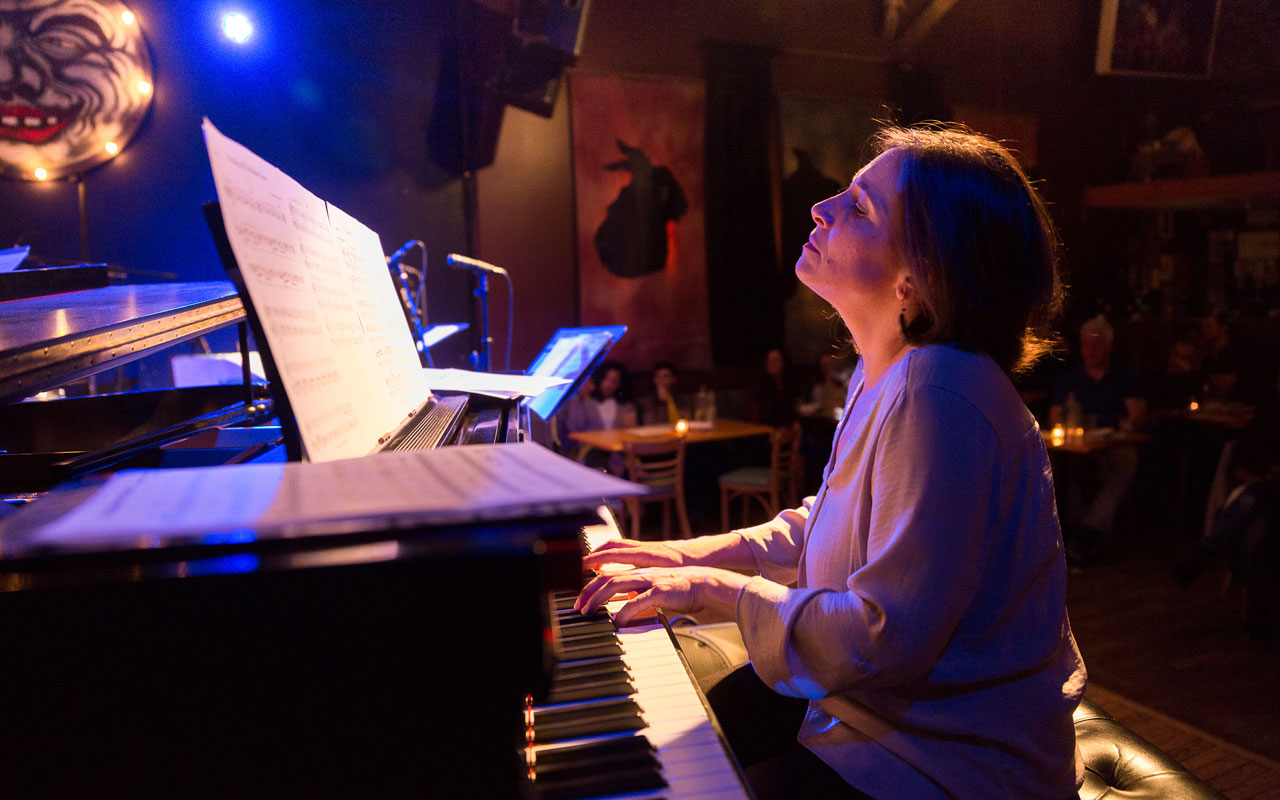 Marina Albero photo by Daniel Sheehan
TICKETS: $10-25
Welcomed by KNKX 88.5
Raised in Barcelona, now a Seattle resident, the piano virtuoso navigates thrillingly among Spanish, Cuban, and jazz styles.
It was six years ago that pianist Marina Albero pulled up stakes in her native Barcelona, and moved her family to Seattle. She arrived with prodigious talent as a pianist, vibraphonist, and practitioner of the psalterium, or hammered dulcimer.
The daughter of legendary Catalan musician/composer/activist Mariano Albero, she had spent a formative three years in Cuba mastering classical piano, and in the process, absorbing the Afro-Cuban rhythms of the island not through playing, but by dancing with friends. Those rhythms would become integral in her approach as an improvising musician, exploring flamenco and jazz forms. A twenty-year partnership with flamenco jazz pioneer Chano Domínguez, Spain's most celebrated jazz musician, influenced her playing as well.
The open nature of the jazz and improvised music scene in Seattle presented open arms for Albero to find herself as an artist. Live performances at clubs like Tula's, the Triple Door, and the Royal Room have become full house celebrations, as Albero has developed a following of dedicated fans. 2019 culminated in her first American release, the triple CD, A Life Soundtrack (Self-Released, 2019), a musical roadmap of her journey as an artist highlighting Albero's fluid virtuosity, and cross-cultural brilliance. Earshot Jazz honored Albero with the 2019 Golden Ear Award for NW Best Recording of the Year along with the 2019 NW Instrumentalist of the Year Award.
For this performance, Albero will be featured on all three instruments—piano, psalterium, and vibraphone—playing music that has risen out of the experience of living in Seattle during the worldwide pandemic. Like all of us, Albero has experienced great change in 2020, living isolated from the music community where she thrives not only musically, but socially. Her performance will reflect that detachment from normal life, and the healing music can provide both physically and spiritually.
–Paul Rauch
These are challenging times for artists, please give them your support: https://www.patreon.com/marinalbero