Thomas Marriott Quartet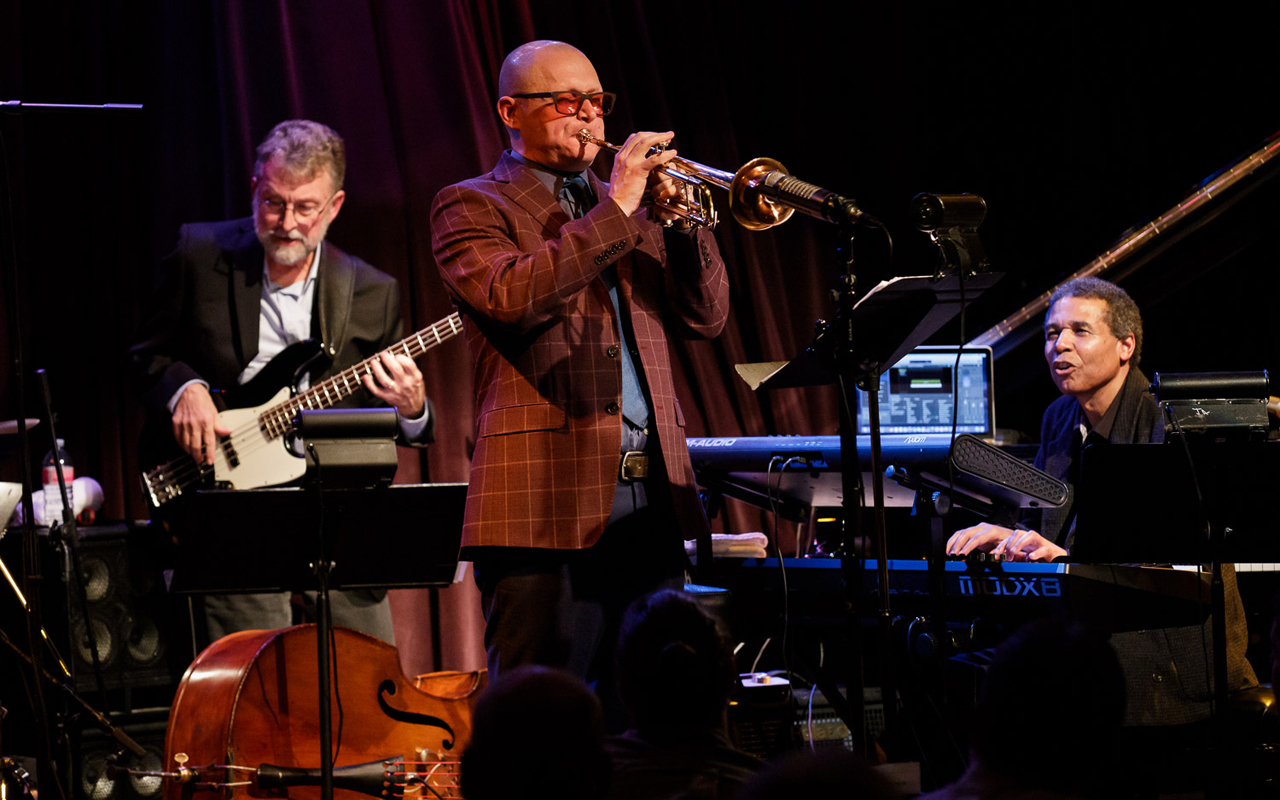 Thomas Marriott Quartet photo featuring Chuck Deardorf, Thomas Marriott, and Marc Seales by Jim Levitt.
Saturday May 15
7:30pm PDT
Livestream—Town Hall, Seattle
$0-$15
Buy Tickets
Top-tier Seattle jazz at its finest. Trumpet sensation Thomas Marriott leads an all-star quartet featuring Marc Seales on piano, Chuck Deardorf on bass, and Stefan Schatz on drums. Marriott's rise, from the Garfield High School and University of Washington jazz programs and on to national prominence, embodies the excellence of Seattle's respected jazz eco-system. After a solid Seattle start, Marriott earned his chops living in New York, playing with jazz greats such as Tito Puente, Chico O'Farrill, and Maynard Ferguson among others. Marriott continues to collaborate with contemporary masters like Orrin Evans and Joe Locke. Back home in Seattle, as well as steering his own ensembles, Marriott has played as a soloist with the Seattle Repertory Jazz Orchestra, for over 20 seasons. Marriott's undeniable talent and versatility shines through on every occasion.
This event will be livestreamed from the Town Hall Forum, Seattle. To purchase tickets to access the stream, visit the Town Hall "Buy Tickets" link above.This program will only be available for purchase and watch/rewatch until 05/20.
Co-presented by Town Hall Seattle and Earshot Jazz.