Marina Albero photo by Daniel Sheehan.
Presented by Earshot Jazz and Town Hall Seattle.
7:30pm. Live stream
Free—Donations welcome.
Important Note: In light of evolving restrictions on gatherings, these livestream events are subject to change. Please check earshot.org for updates. Thanks for your support and understanding during this unprecedented time!
---
APRIL 4
Marina Albero Group, Plus the announcement of the Seattle Jazz Award Recipients—The recent Barcelona transplant brings Spanish inflections to stunning jazz piano technique and a fascinating approach to the hammered dulcimer. This special evening also includes the much-anticipated announcement of the annual Golden Ear and Seattle Jazz Hall of Fame Award recipients.
APRIL 11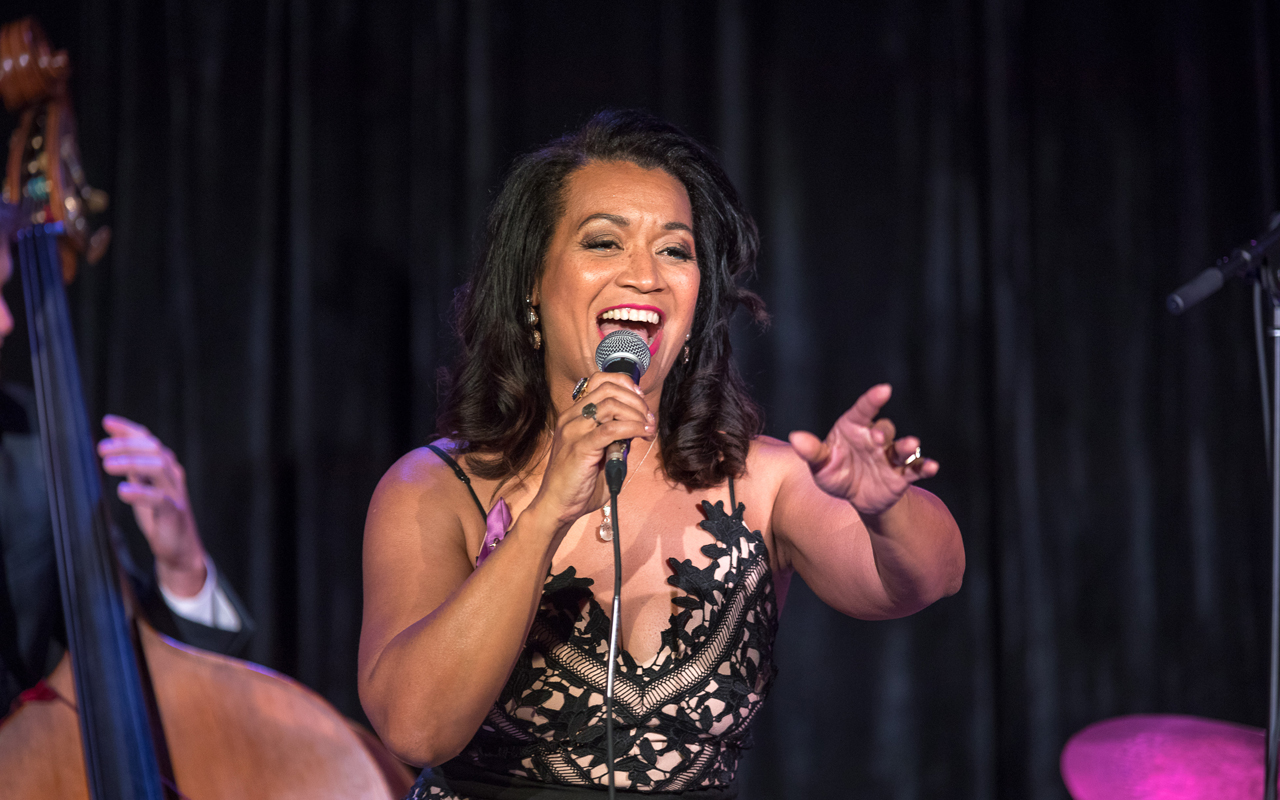 Jacqueline Tabor—This soulful, award-winning jazz vocalist has been gaining wider recognition through her work as featured vocalist with the Seattle Repertory Jazz Orchestra. Tonight, she unveils a new ensemble of Seattle jazz masters.
APRIL 18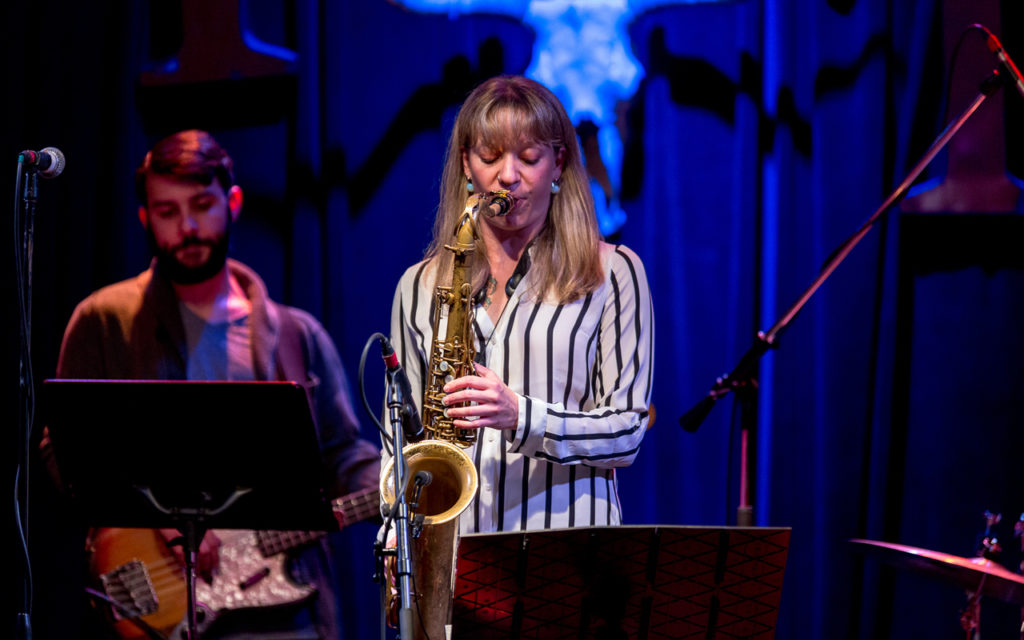 Kate Olson Ensemble—Saxophonist/educator Kate Olson brings a distinctive creative spark to every piece of music. Her quartet, often known as the KO Ensemble, is fluid and inventive, moving the art form ever forward with distinct nods of respect for its traditions.
APRIL 25
Pending. Check back for updates.
MAY 2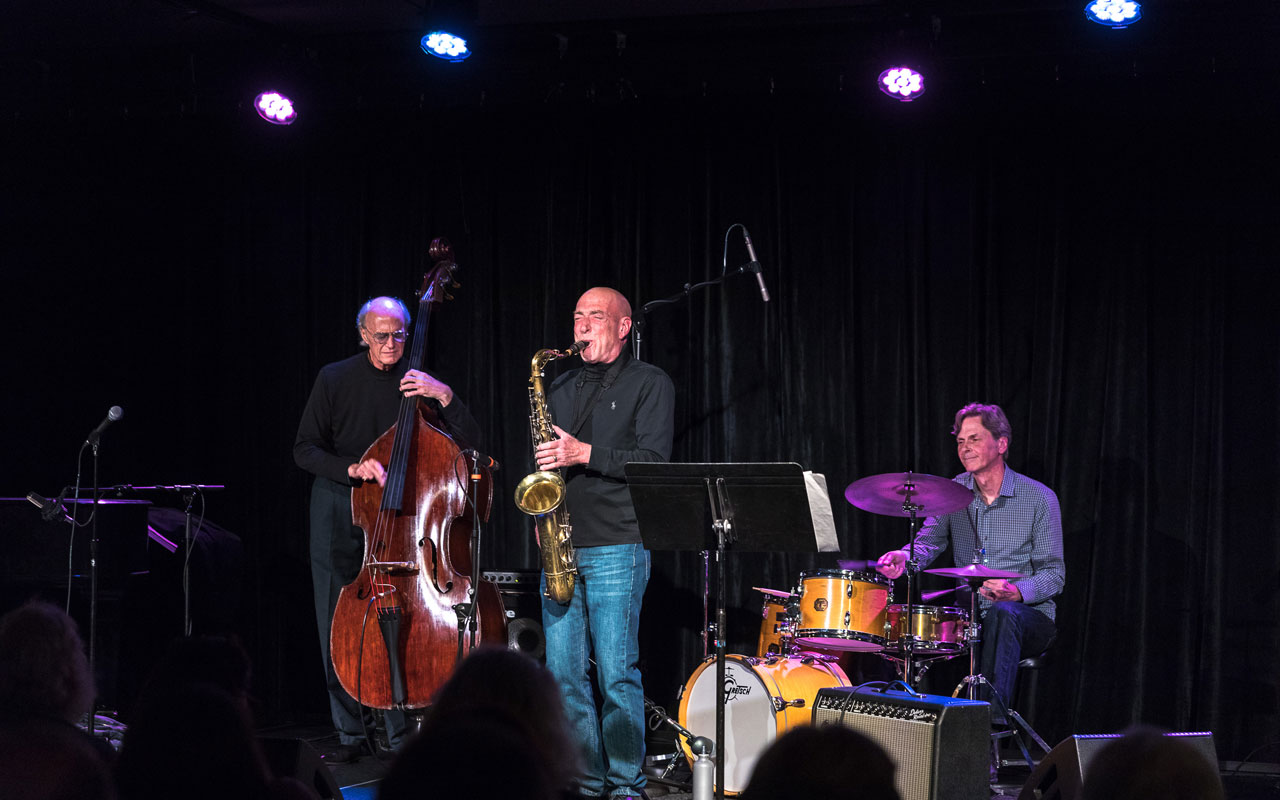 MMBJ—Rick Mandyck, Thomas Marriott, John Bishop, and Jeff Johnson. Four of the most prominent artists from the evolving pantheon of Seattle-jazz greats. Saxophonist Rick Mandyck and trumpeter Thomas Marriott front the unique piano-less rhythm section of John Bishop, on drums, and Jeff Johnson, on bass.