Reviews in this issue:
Kassa Overall, I THINK I'M GOOD
Sundae + Mr. Goessl, Fun & Fancy
New Stories, Speakin' Out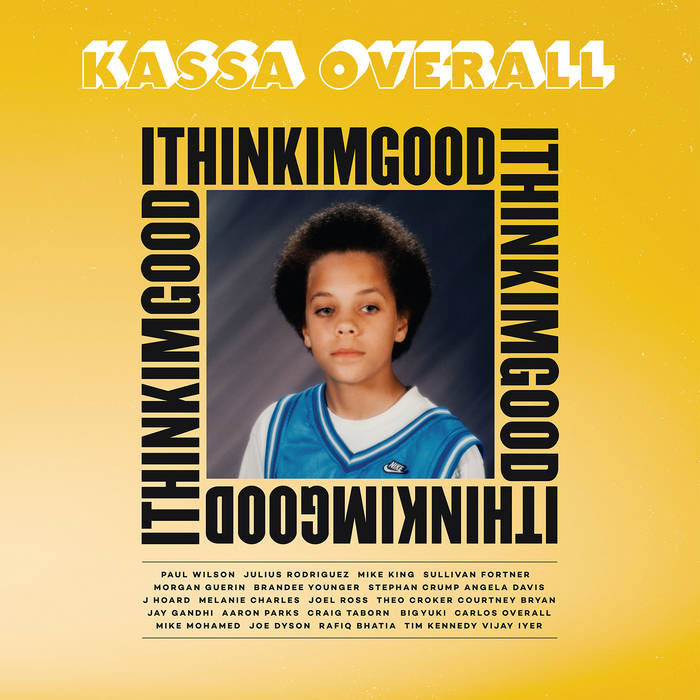 Kassa Overall
I THINK I'M GOOD
BROWNSWOOD RECORDINGS
Before May 2020 was even half-complete, three murders of unarmed African-Americans featured in the news cycle: Douglas Lewis, of St. Paul, MN; Breonna Taylor, of Louisville, KY; and Ahmaud Arbery, of Brunswick, GA. Each killing was unjustified, unnecessary, and, were there no video footage or witnesses available, would have most likely remained unreported and unprosecuted. These murders are another entry of an uncountable number of Black Americans gunned down without cause, which in turn is symptomatic of a four-hundred-year history of enslavement, of degradation, and of mass incarceration. Responses to the realities of ongoing racial inequalities and violence are varied and numerous: along with protests and grassroots demands for accountability, the arts have long used such tragedies to explore themes of pain and rage. In that context, Seattle-born and Brooklyn-based drummer Kassa Overall offers his most recent release, I THINK I'M GOOD. Combining jazz with hip-hop elements, Overall continues in a long tradition of using his music not only as an outcry against a system rooted in injustice, but also as a celebration and affirmation of Black American humanity.
"I Know You See Me" features a steady lyrical flow over increasingly chaotic instrumentation. The vocalist's recitation maintains a consistent beat while cacophonous drums provide an ever-confusing feeling of being chased and atonal keys serve as a disorienting backdrop. The vocalist is seen, but in what way? The centering of the consistent rhythm of rap within an anarchic environment of free jazz serves to illustrate the navigation of Black life as being "seen"—as being constantly surveilled and followed by a dominant power structure—and not-"Seen" as an individual, seeking to maintain a centered, steady sense of self. Similarly, "Show Me A Prison" is built upon an interpolation of "There but for Fortune" by Phil Ochs. Prioritizing the first verse of Ochs' composition, Overall uses the words to protest the mass incarceration of Black Americans. The song ends with a recording of a voicemail from Dr. Angela Davis in which she exhorts Overall to "Stay strong, my brother." Its inclusion stresses the importance of resilience in the face of unjust systems.
Wynton Marsalis once described jazz as "the highest rendition of human emotion." Indeed, the nuanced complexities of human emotion within an individually Black American context informs I THINK I'M GOOD. Sometimes the emotions are heavy and sometimes the feelings are uncomfortable. Over disjointed and staccato drums and saxophone, "Landline" juxtaposes reminisces of watching Saturday morning cartoons as a child, frying "eggs with honey on 'em", along with memories of "migraine headaches… a fever [and] surreal dreams of worlds unknown, filled with fear." However, along with emotional disquietude is a consistent sense of lightness that permeates the music. One can feel the joy of a daydream in the song "Sleeping on the Train." I THINK I'M GOOD is a celebration of hope and strength: of hope for self, of strength of the resilience of Black experiences, and of the hope for a stronger and more equitable American community.
–Grant Grays
---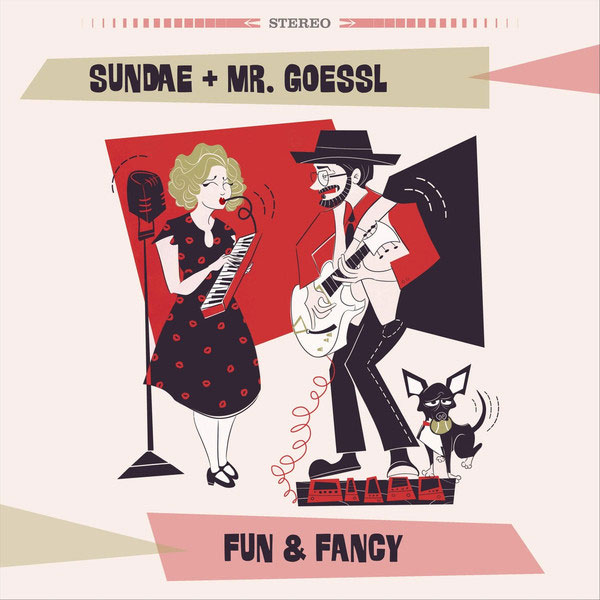 Sundae + Mr. Goessl
Fun & Fancy
Self-Released
Wife-and-husband Kate Voss and Jason Goessl are each award-winning musicians in their own right. Both have performed with many well-loved Seattle outfits as well as with some of the jazz greats, but are probably best known for their touring duo, Sundae + Mr. Goessl.
Their sixth full-length studio album Fun & Fancy is packed with dreamy, jaunty romance and stewing heartache. They tap into a deep well of nostalgia for simpler times with their refined vintage sound. Many of their original songs on the album are so classic in their composition you might expect to recognize them at first. Sundae + Mr. Goessl do the thing they do right down to every detail, not only glowing with charm but flashing with undeniable mastery of their craft. With "Darlene," "I Love My Baby Better" and "Might as Well (Cuz Love is Hell)," they easily manage playfulness but sacrifice none of their grown-up, sophisticated signature sound.
On "Love Me Dearly," a song penned by another prolific Seattle powerhouse Celene Ramadan (Prom Queen) with whom Goessl has performed, the pair lilts and sugars the woebegone lyrics into something more bubbly and punchy. Their take on "My Melancholy Baby," the torch song for which the term was coined, is more warm and sanguine than well-known performances by Ella Fitzgerald and Dinah Shore. Goessl paints in the backdrop with colorful tremolo while Voss cinematically draws in the lines of the melody with the melodica.
More spartan in arrangement than some of their previous recordings, they are supported on a few of the tracks with tastefully subtle splashes of percussion, strings, and back-up vocals, but it is Voss's effervescent voice and genial melodica playing, and the highly developed and expressive guitar tone of Goessl that stand front and center on Fun & Fancy.
–Meredith Cooper
---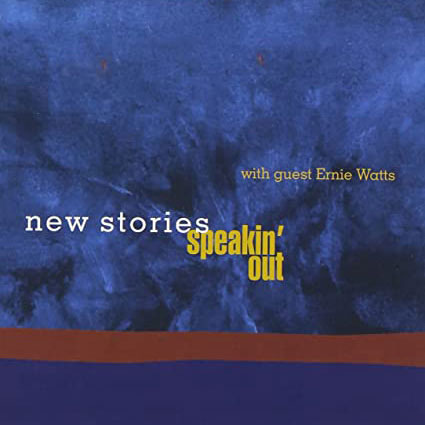 New Stories
Speakin' Out
Origin Records
I've often thought of music in terms of color and pattern. This goes the other direction as well, when asked about the complexity of abstraction in art, I've often used music as a pathway to assist in visualizing. There can be shortcomings, of course, in reviewing or assessing with this technique, but in general, I find it's valuable for opening a door that can seem hard to open. I offer this lens in reference to the 20th anniversary re-issue of Speakin' Out by New Stories, featuring Marc Seales (piano), Doug Miller (bass), John Bishop (drums), and Ernie Watts (saxophone).
My initial reaction listening to this record was one of flavors reminiscent of the works of Coltrane and Thelonious Monk. "Highway Blues" and title track "Speakin' Out," feel loose, confident, as if they had always been there, waiting to be heard. Timeless and awash in perfect pacing, these are the gems of the disc. These two numbers play in colors of blues and purples, with moments of warm yellows and reds from Marc Seales on piano, and Ernie Watts on sax adding shades of orange flickering with reds to color "Highway Blues" and "Speakin' Out" masterfully.
"I Have A Dream" follows, a number penned by Herbie Hancock. It comes at you clean, dynamic, and expressive like a Franz Kline painting, bold patterns of black and white. The rhythm that John Bishop lays down is much like Kline, dynamic but not predictable. Charcoal hues, with dynamic piano work from Seales, play as the surface rumbles and bounces.
Carrying on those charcoal hues, perhaps similar as to what one might encounter from a Cy Twombly work, "In Her Family," a piece by Pat Metheny, is fast, darting, awake, restless, difficult, alive. Similar as well in scale to a Twombly painting, it's a long number, and perhaps a difficult one in context to the other works on this disc, it seems to be of its own place and idea.
Finishing out the album is "My One And Only Love," which highlights Doug Miller on bass. This is a perfect wrap, it rolls and bounces smoothly, the lines flowing in and around Miller's bass notes. Recorded and released in 1999, the 20th anniversary re-issue feels as new and timeless as if it had been released this year. Truly a classic work of Northwest greats putting together a seamless soundtrack together.
–Harold Hollingsworth