Become an Earshot Jazz Festival volunteer
Thank you for your interest in volunteering for the 2017 Earshot Jazz Festival.
At this time, all festival volunteer opportunities are filled.
If you're interested in year-round volunteer opportunities, please e-mail [email protected] with your name and e-mail address, and we will get back to you with more information.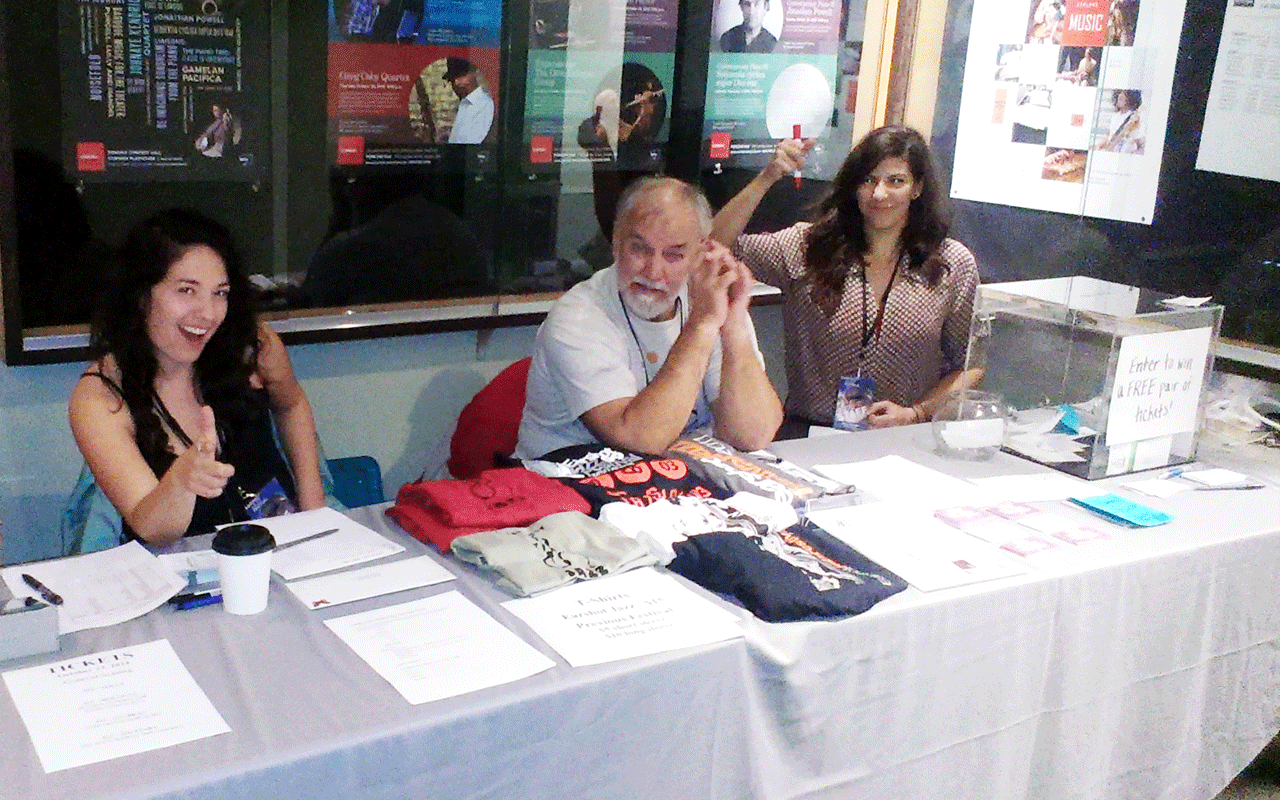 Earshot Jazz volunteers helping out at a concert. Thanks Angela, Mark, and Halynn. Photo by Caitlin Peterkin.