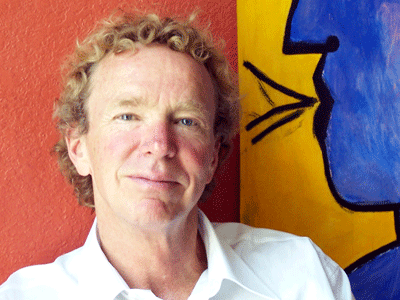 John Gilbreath
Executive Director
Charmed by Earshot's distinctive programming after dipping a toe in the water as a volunteer in 1990, John Gilbreath's ongoing immersion into the Earshot Jazz organization's success and incredible output has generated international recognition and profound community connections. This deep dive into Seattle's legendary music scene generates ever expanding waves of opportunity through education and artist-support initiatives, years of monthly publications, and the legacy of nearly 3,000 concert programs, including 30 years of Seattle's major annual jazz festival. John Gilbreath also broadcasts weekly on KBCS and KEXP radio, curates a jazz collection for the Anacortes Library system, programs other festivals and events in the region, and is a perpetual student of stone sculpture.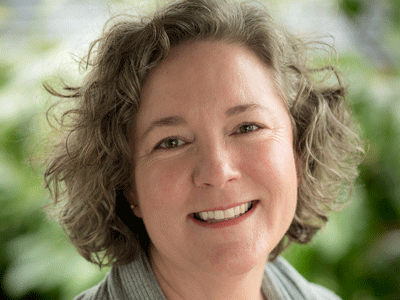 Karen Caropepe
Managing Director
Karen Caropepe came to Seattle for work in the tech industry but stayed to work for the jazz community. Since 2005, Caropepe has been the mechanics behind the scenes; administering grants, keeping the books, raising funds, handling memberships, selling tickets, planning events, supporting productions, coordinating volunteers, creating and organizing publications, getting the word out through marketing and publicity, mentoring interns, and training and supporting staff. If something needs to be done, she does it. Wearing many hats and learning by doing, is crucial for a lean arts organization. Caropepe relishes her opportunity to directly help artists and bring attention to their work. Caropepe's dedication to arts education led her to join the founding board of Jazz Night School in 2012. She served as an officer, including two years as president of Seattle's all-ages, all skill level school with students from 10 to 74. Caropepe graduated with a BA from Texas A&M University.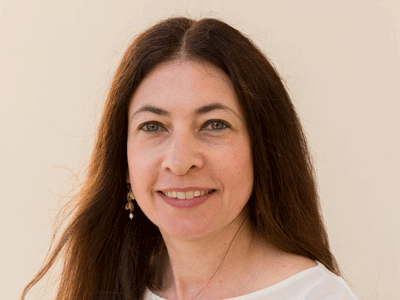 Lucienne Grace
Patron Services Manager
Lucienne Grace is excited to support a vibrant jazz community in her role with Earshot Jazz. She joined Earshot Jazz in April 2018 and started in an admin role, then moved on to become Marketing & Development Associate. She has also worked as the Earshot Jazz magazine editor. From September 2022, she was promoted to Patron Services Manager where she will manage customer and member relations, strategize and implement database improvments, and streamline box office management. Lucienne Grace, passionate about supporting the local arts community, has volunteered for various Seattle arts organizations including Drama in the Hood, Hugo House and Seattle Arts & Lectures. In 2017, she graduated from the University of Washington with a B.A. in English and Creative Writing.
Madison Horn
Marketing & Communications Manager
Madison, more often referred to as Maddy, spent most of her childhood in Seattle before she moved all over the country. She recently joined Earshot Jazz and is returning home to Washington from Boston, Massachusetts. Maddy graduated from Simmons University where she became a lifetime member of the National Communications Association. The bulk of her marketing and communications experience has been in nonprofits and government, on both national and state levels, but she is turning her attention back to Seattle with a respect, appreciation, and focus on community, jazz, and collaboration. Maddy is thrilled to apply her skills for social media, marketing, graphic and web design, communications, and writing to accomplishing the mission at Earshot Jazz.
Halynn Blanchard
Production Manager
Halynn is an event producer, writer, and small business owner who has served on Pacific Northwest artist relations teams for AEG (The Showbox, Summer Meltdown), STG (THING Festival), The Triple Door, and Earshot Jazz. Now in her sixth year producing Earshot Jazz Festival, she celebrates the opportunity to steward jazz as a black American art form in Seattle, the unceded land of the Duwamish and Coast Salish Peoples, who were the original stewards of the land, and acknowledges this work comes second to stewarding the present lives of Black America. She considers her background as a journalist, once an editor of Kenyan news startup Habari Kilifi, foundational to her role as a communicator of creator's stories.
Rayna Mathis
Earshot Jazz Editor
After moving to Seattle in 2014, Rayna has dedicated herself to serving Seattle's youth & arts scene and is forever in awe/gratitude for the communities she's found within them. She is a graduate of the University of Washington and was named The Washington Art Education Association's 2018 Outstanding New Art Educator of the Year. She's presented nationally on the following topics: Questioning the Progress: Millennial Women Discuss Gender, Racial Equity, and Inclusivity (American Alliance of Museums) and Career Days: The Un-Sugar-Coated Version of Working in Art Museums (National Art Education Association). Rayna currently serves on KEXP's Community Advisory Board, Seattle Music Commission's Youth + Community Committee, and the Seattle Jazz Fellowship Board.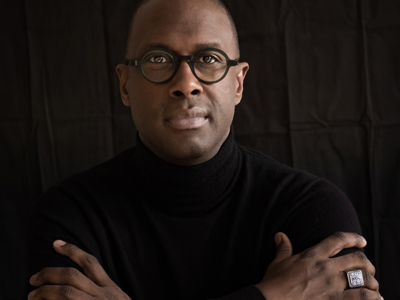 Maurice James
President
Maurice James is a 2nd time resident of Seattle, drawn to the city's vibrant and energetic scene, encouraged by its love of the performing arts & culture, and its thriving volunteer community.  He is a Marketing Executive with T-Mobile having worked in the telecommunications field both here in the US and abroad in South Africa. In addition to serving on the board of Earshot Jazz, he also serves on the Big Brothers Big Sisters of Puget Sound Board of Directors. When he's not taking in a local performance or checking out a new-local dining experience, you'll find him hopping a plane traveling to some international destination ready to take in a new experience.
Jazmyn Scott
Vice President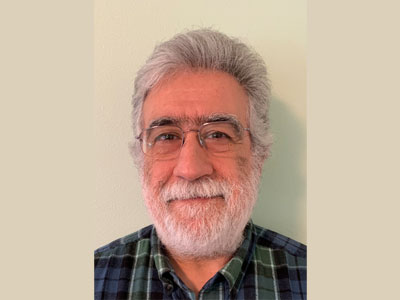 Augusto Cardoso
Secretary
Augusto (Gus) Cardoso is a native of Massachusetts with family ties to Portugal. Professionally, he is a senior quality assurance engineer with Base2 Solutions currently working on a project at Boeing Commercial Aviation. His music appreciation started with volunteering at the college radio station where he got exposure to the various styles of jazz and its influences. He is a long-time Earshot Jazz Gold Card member and attendee of many spectacular concerts. In addition, he enjoys watching soccer live and on television as well as being a season ticket holder with the Seattle Sounders FC and a life-long member of the Sporting Club of Portugal.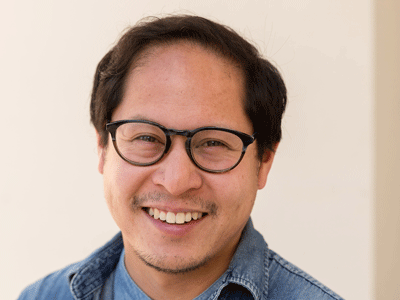 Chris Icasiano
Christopher Icasiano is a Filipino-American percussionist and composer. He grew up in Redmond, Washington and has been playing drums since he was eight years old. While studying jazz at the University of Washington, Christopher developed an interest in free-improvisation, experimental, and avant-garde music, which has informed his musical approach ever since. As a curator, he creates mind-expanding experiences featuring unconventional music in club environments. He co-founded the Racer Sessions, a weekly performance series, and the arts organization Table & Chairs. His chicken adobo is delicious, he has run three marathons, and his current karaoke song is Luther Vandross' "So Amazing."
Kelly Clingan
Kelly Clingan is the education director at Seattle JazzED. A graduate of Roosevelt High School and the University of Washington, she is rooted in Seattle's celebrated tradition of music education. In 2016, Kelly was named the University of Washington GWSS Alumni of the Year for her work on gender equity in jazz and in 2018 she served on the 'Expanding Opportunities to Learn Jazz in After-School' Taskforce at Jazz at Lincoln Center. Kelly plays trombone in Banda Vagos, a traditional Mexican Banda, performing through the Puget Sound area on a Weekly Basis.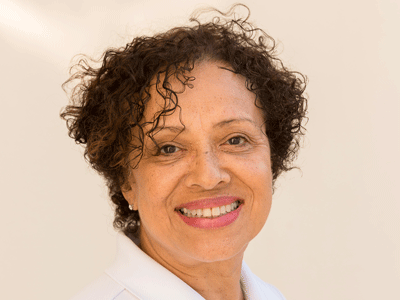 Ruby Love
Ruby Love is a transformational business leader who was honored to be asked by a friend to support Earshot Jazz. She is an entrepreneur and strategist known for advocating for socially responsible business and community organizations. Her career has afforded relationships that have brought much needed philanthropic support to the arts, education, STEM, social services, and advancing philanthropy. She enjoys advising emerging entrepreneurs to unlock the keys to building a better world with racial equity and social justice always front and center. Her love of artists in live performance, jazz, a great book, golf and her active family fill her days.
Marcos Zuñiga
Marcos Zuñiga currently works for the Northwest Justice Project. He formerly directed Benefits Law Center's Disabled Homeless Advocacy Project. He moved to Bellingham in December 1991 from Detroit, Michigan, after finishing law school at SUNY at Buffalo Law School. While he has volunteered for Earshot Jazz since 2006, it was in Detroit that he first volunteered for an arts organization called Casa de Unidad, which focused on uniting and uplifting Detroit's Latinx community via the arts. He and his wife have two college age children, and his interests are varied and wide—including being a part-time tour guide for Bon Vivant Wine Tours.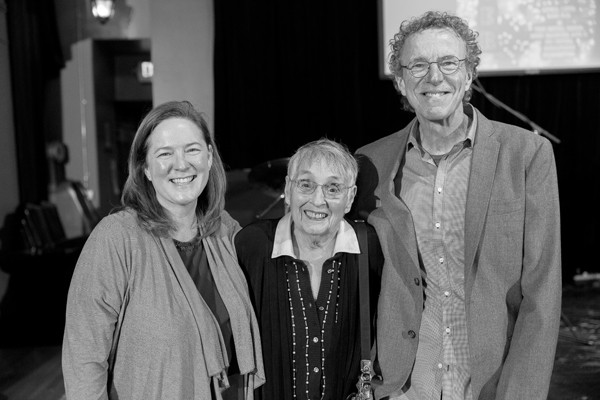 Karen Caropepe, the amazing Lola Pedrini, and John Gilbreath at the 2014 Golden Ear Awards. Photo by Daniel Sheehan.
Emeritus Board Members
Clarence Acox
Sue Coliton
Taina Honkalehto
Viren Kamdar
Hideo Makihara
Kenneth W. Masters
Peter Monaghan
Lola Pedrini
Richard Thurston
Paul Toliver
Cuong Vu