Presentation of Creative Music
Earshot Jazz presents or co-presents nearly 100 concerts each year.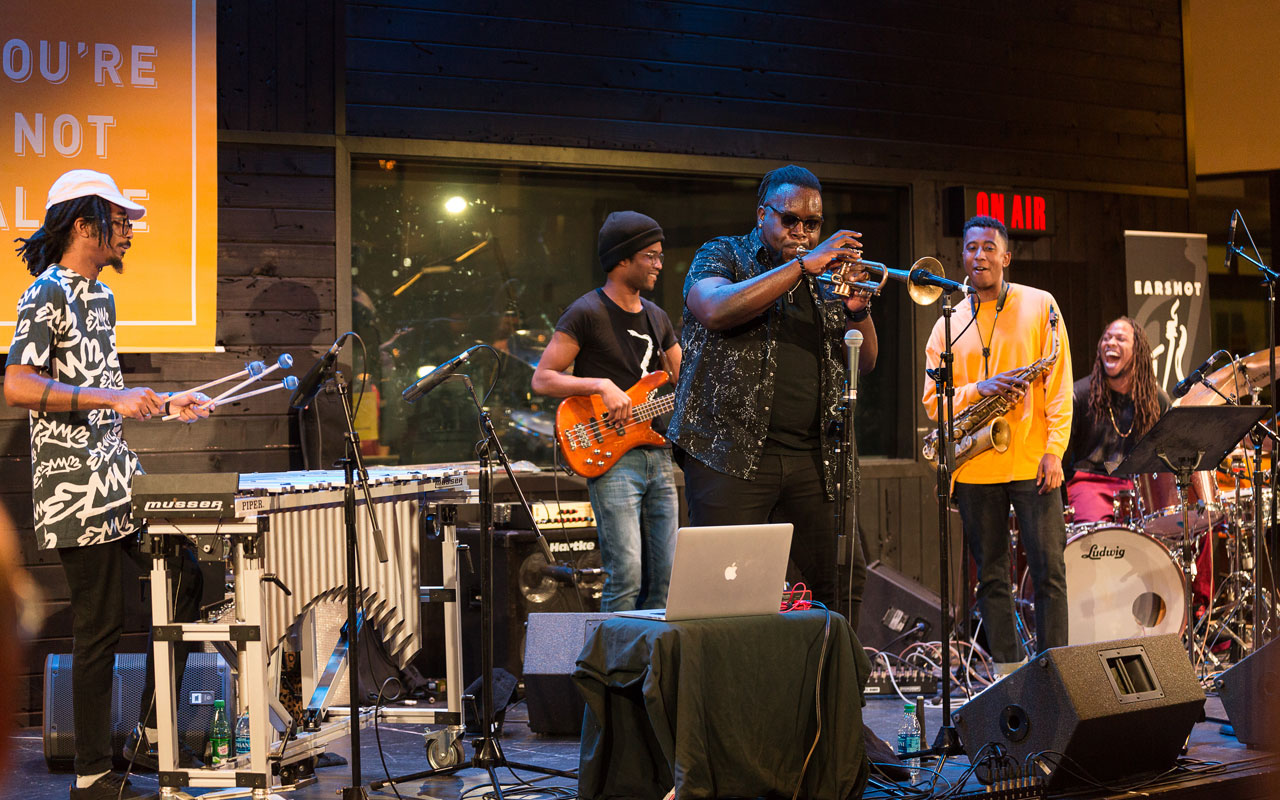 Earshot Jazz Festival
"Seattle's most important annual jazz event" — DownBeat
"One of the best jazz festivals in America" — Seattle Times
More than 250 artists presented in a month of concerts, education programs, and related events each fall in Seattle
Special Concerts
Special concerts by national and international touring musicians and collaborations with other arts presenters such as Nonsequitur and Cornish College of the Art
Art of Jazz
A free, monthly series presented in collaboration with the Seattle Art Museum
Jazz: The Second Century
An annual juried series presenting new, original work by resident artists in a concert setting
The Sacred Music of Duke Ellington Concert
A holiday tradition, co-presented with the Seattle Repertory Jazz Orchestra, featuring big band, gospel choir and soloists, and tap dancer, using musical scores acquired by Earshot Jazz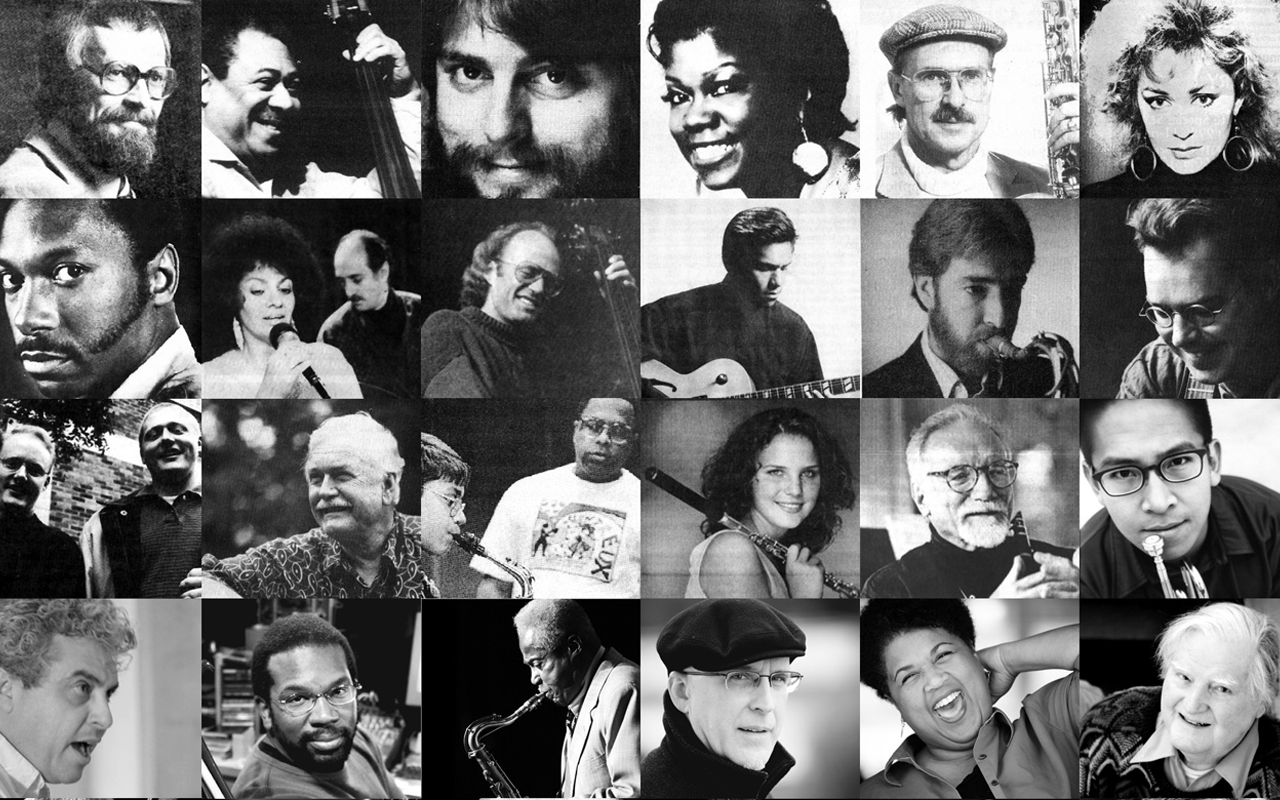 Earshot Jazz Magazine
Celebrating 35-years as a "Mirror and Focus" for the Seattle jazz community, the monthly Earshot Jazz publication has been described as "consistently world class" by JazzTimes, and "a model for what jazz newsletters can be" by DownBeat.
Earshot Jazz surveys the scene with artist profiles, album reviews, local history, career support, and the region's most complete community-powered jazz calendar. Each month over 6,000 copies of the magazine are distributed free of charge throughout the region.
Education Programs
Earshot is proud to support and add to the many dynamic jazz education opportunities in the region. Through artist panel discussions and workshops, Earshot fosters a deeper connection to jazz's rich cultural history. In 2019, Earshot was pleased to produce "Jazz up Jackson Street," a benefit for Washington Middle and Garfield High school jazz programs. Each year, Earshot pairs the festival resident artist with Roosevelt High School for a unique learning opportunity resulting in a mainstage concert.
Visit our Education page to learn more about Earshot's programs, upcoming educational events, and a list of jazz education resources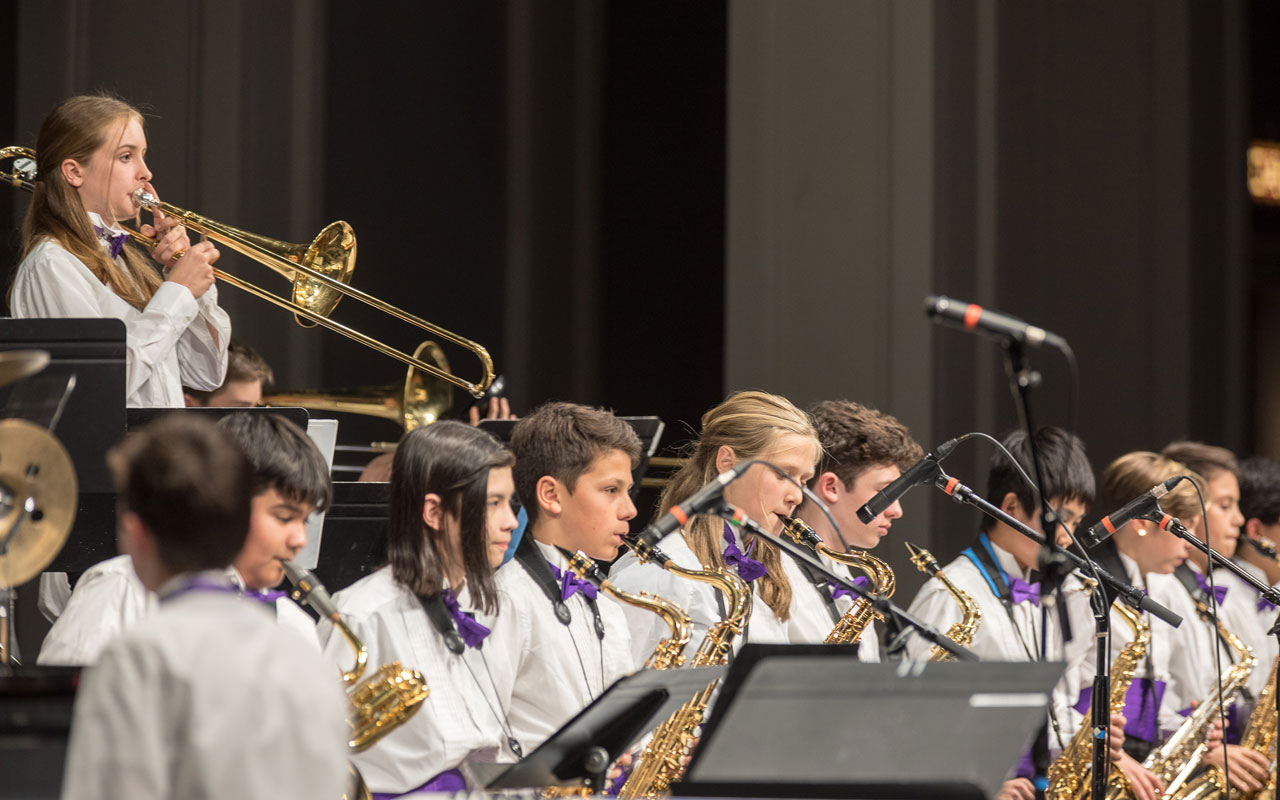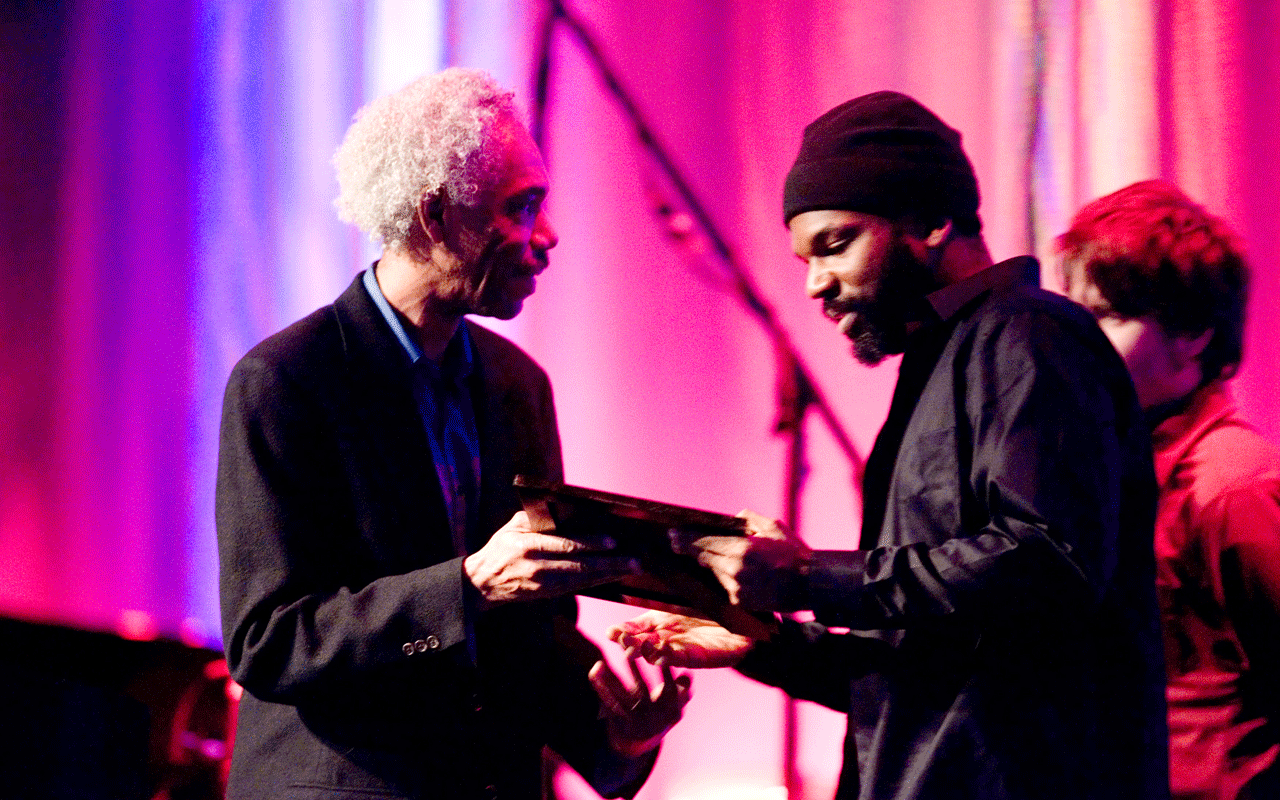 Leadership
Earshot hosts the annual Golden Ear Awards to formally honor the significant achievements of area artists. These community awards celebrate jazz musicians in ten categories. Earshot Jazz also hosts a community-powered calendar of jazz events throughout the Puget Sound region online and in the Earshot Jazz magazine. New in 2019, Earshot initiated Seattle Jazz Showcase concerts during the Festival to highlight emerging regional artists and advance the art form. Earshot Jazz provides programming assistance to other area jazz programs, commissions groundbreaking works from local and international artists, and participates in national consortia work to advance the field of jazz in America.