Welcome to the 34th Annual Earshot Jazz Festival!
October 8 - November 6, 2022
The Earshot Jazz Festival returns this year with jazz performances from all around Seattle as well as video streaming from around the world!
Join us for a c
elebration of the artistic edge and the rich history of jazz. The festival includes a respected series of concerts, films on the art form, commissions, social justice forums, artist panels, residencies, and educational programs. Come together with real people and

jazz greats from around the world in creative collaboration while also recognizing Seattle's place and artists in the world of jazz. 
Community
Projects, Efforts, and Actions
This year's festival gives us the chance to continue our work to examine the structures in place within our jazz community— through panels, films, photos, playlists, and collaboration. 
Xavier Lecouturier and Marina Albero photo courtesy of Lisa Hagen Glynn
 Evolution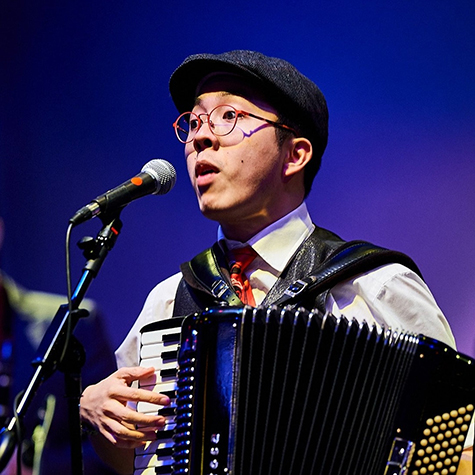 Jazz: The Second Century
We continue to ask ourselves what shapes does jazz take, but what about in the case of this year— 2022? We're adapting this annual juried series from a live concert setting to a pre-recorded audio/video presentations. Join us at our watch parties during the festival.
Josh Hou photo courtesy of the artist
Resident Artist
Alex Dugdale
This Earshot Festival's resident artist is brilliant not only on various saxophones, but also as a tap dancer and educator. We are thrilled to work in collaboration with Alex Dugdale.
Alex Dugdale photo courtesy of artist
Support for the 2022 Earshot Jazz Festival provided by