The 2013 Golden Ear Awards
Award recipients (bottom row) Christian Pincock, Kate Olson, Chris Icasiano, Willem de Koch, Josh Rawlings, (top row) Wayne Horvitz, D'Vonne Lewis, Eugenie Jones, Ahamefule J. Oluo, Stephanie Porter, Jacob Zimmerman, and Evan Flory-Barnes. Photo by Daniel Sheehan.
Inducted into the Seattle Jazz Hall of Fame
Bert Wilson
Bill Frisell
NW Recording of the Year
Eugenie Jones, Black Lace Blue Tears

NW Acoustic Jazz Ensemble of the Year
The Royal Room Collective Music Ensemble
Alternative Jazz Group of the Year
The Westerlies
NW Concert of the Year
"Nonaah" by Roscoe Mitchell, Nordstrom Recital Hall, June 7
NW Jazz Instrumentalist of the Year
D'Vonne Lewis, drummer
Emerging Artist of the Year
Jacob Zimmerman
NW Vocalist of the Year
Stephanie Porter
Special Award
Daniel Sheehan
In recognition of his tremendous contributions in documenting the Seattle jazz scene
---
In March 2014 at the Royal Room, Industrial Revelation opened and closed a positively buoyant celebration of recent accomplishments by Seattle's jazz community. Jim Wilke, host of Jazz Northwest and the nationally syndicated Jazz after Hours radio programs, both on KPLU, emceed the presentation of the Golden Ear Awards for 2013. We congratulate all the nominees in this annual look at the region's vibrant jazz ecology.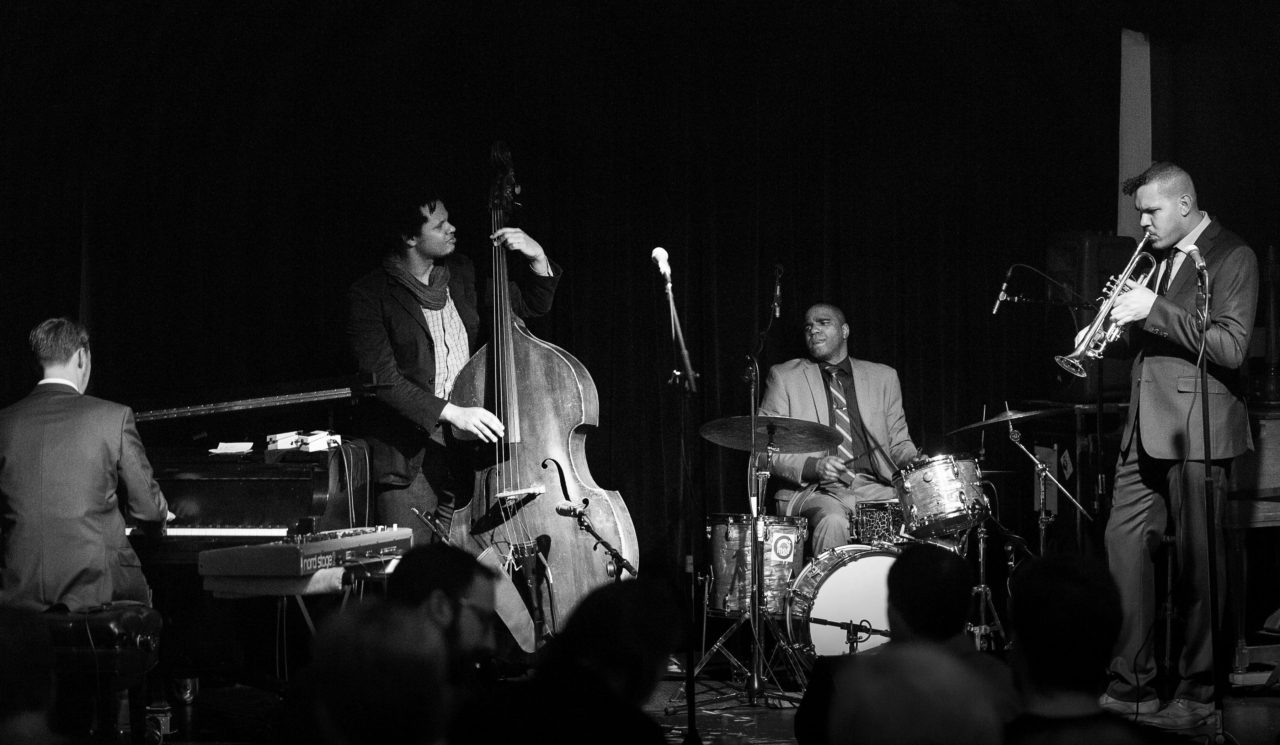 Industrial Revelation (Josh Rawlings, Evan Flory-Barnes, D'Vonne Lewis, Ahamefule J. Olu) opens the night. Photo by Daniel Sheehan.
Emerging Artist of the Year Jacob Zimmerman with Christian Pincock & Chris Icasiano. Photo by Daniel Sheehan.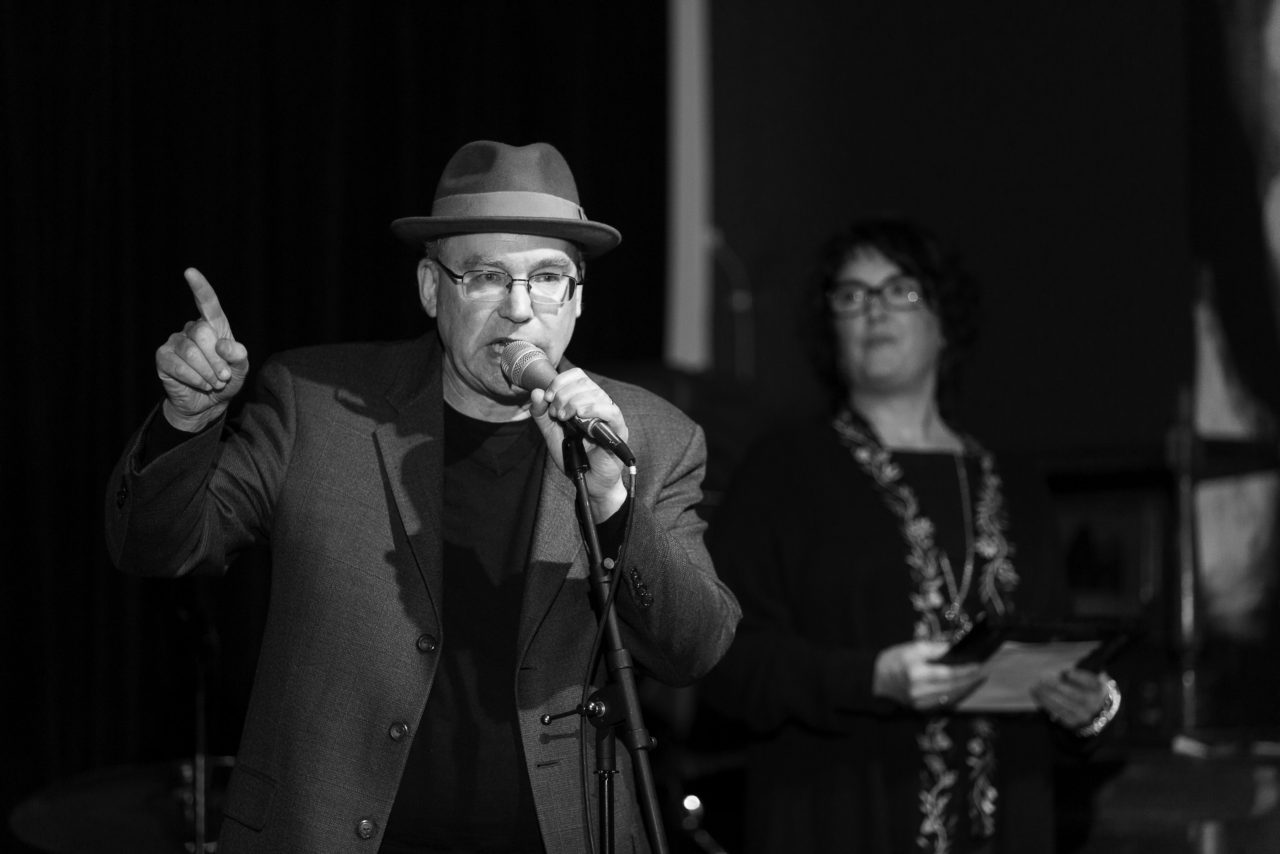 Wayne Horvitz photo by Daniel Sheehan.
---
About the Golden Ear Awards
Earshot Jazz initiated the Golden Ear Awards in 1990 to recognize the accomplishments of Seattle jazz artists over the previous year, and to induct significant members of the jazz community into the local Jazz Hall of Fame. Over the years, the award categories have shifted slighty, but the essence of the process has remained the same.
Have someone you'd like to nominate for the next Golden Ear Awards?