The 2015 Golden Ear Awards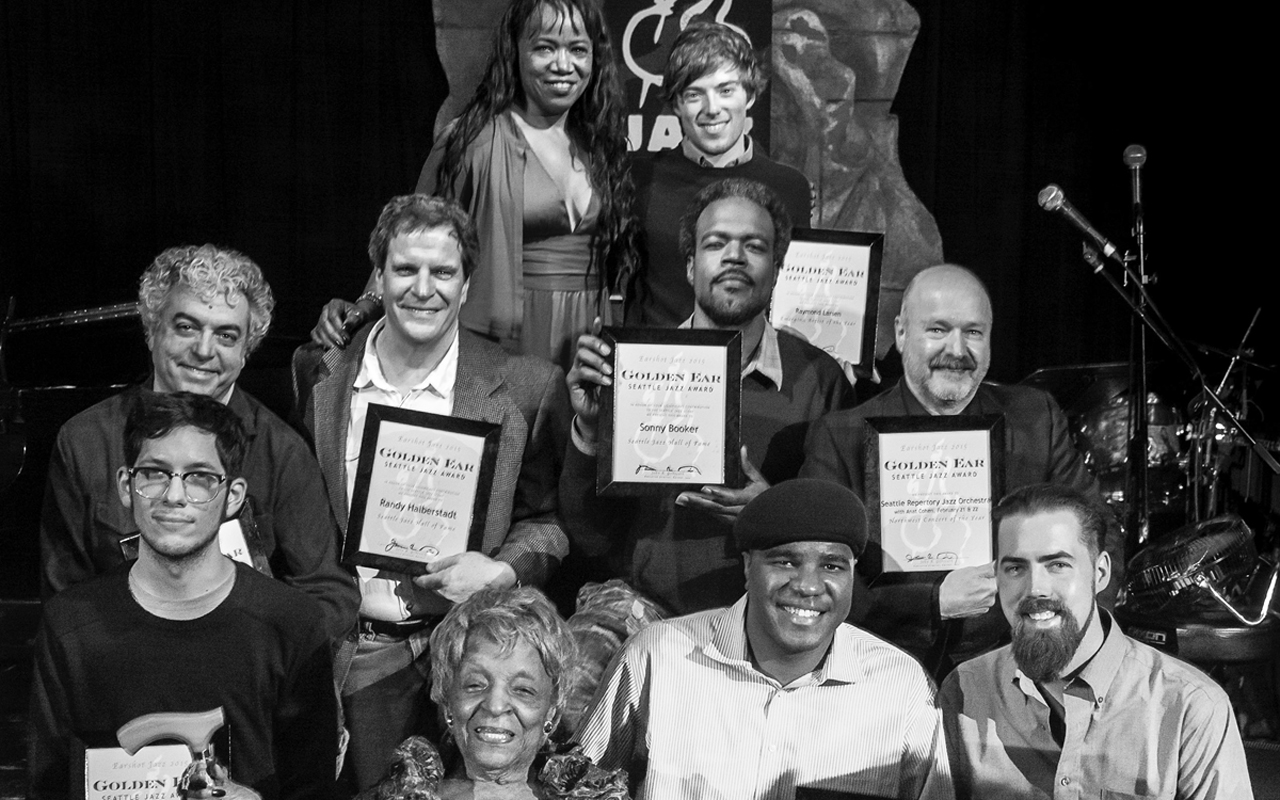 Award recipients (bottom row) Gregg Belisle- Chi, Ruby Bishop, D'Vonne Lewis, Josh Rawlings, (middle row) Jovino Santos Neto, Randy Halberstadt, Emmanuel Leonard, Michael Brockman, (top row) Eugenie Jones, and Raymond Larsen. Photo by Daniel Sheehan.
NW Recording of the Year
Gregg Belisle- Chi, Tenebrae
NW Acoustic Jazz Ensemble of the Year
Jovino Santos Neto Quinteto
Alternative Jazz Group of the Year
Industrial Revelation
NW Concert of the Year
Seattle Repertory Jazz Orchestra with Anat Cohen
NW Jazz Instrumentalist of the Year
Dawn Clement
Emerging Artist of the Year
Raymond Larsen
NW Vocalist of the Year
Eugenie Jones
Inducted into the Seattle Jazz Hall of Fame
Ruby Bishop
Randy Halberstadt
Sonny Booker
---
The 2015 Golden Ear Awards, celebrating the contributions and achievements in Seattle jazz, were presented at The Royal Room on March 15. Opening and closing the night were Eugenie Jones and her band of Peter Adams on piano, Tim Carey on bass, Brian Smith on drums, and Ernesto Pediangco on percussion, delivering a tight first set of wonderfully stylized covers alongside vibrant original compositions with Latin and blues influences. They bookended the awards ceremony by inviting local musicians in attendance to join in on the second set.
Jim Wilke, host of the nationally syndicated Jazz Northwest program, emceed the presentation of the 2015 Golden Ear & Seattle Jazz Hall of Fame Awards. The ceremony begun in tribute to the late Ernestine Anderson, with Wilke, Paul de Barros, and Anderson's daughter Shelley sharing memories of the beloved singer.
Each year, the Golden Ear awards give jazz fans an opportunity to vote for the outstanding musicians, community members and events of the previous year. A call for nominations goes out in January, with a public ballot then distributed by the Earshot Jazz website and publication.
We congratulate all the nominees in this annual look at the region's vibrant jazz ecology, and thank you, Golden Ear voters, for your participation in recognizing and celebrating all of the incredible talent in the Northwest.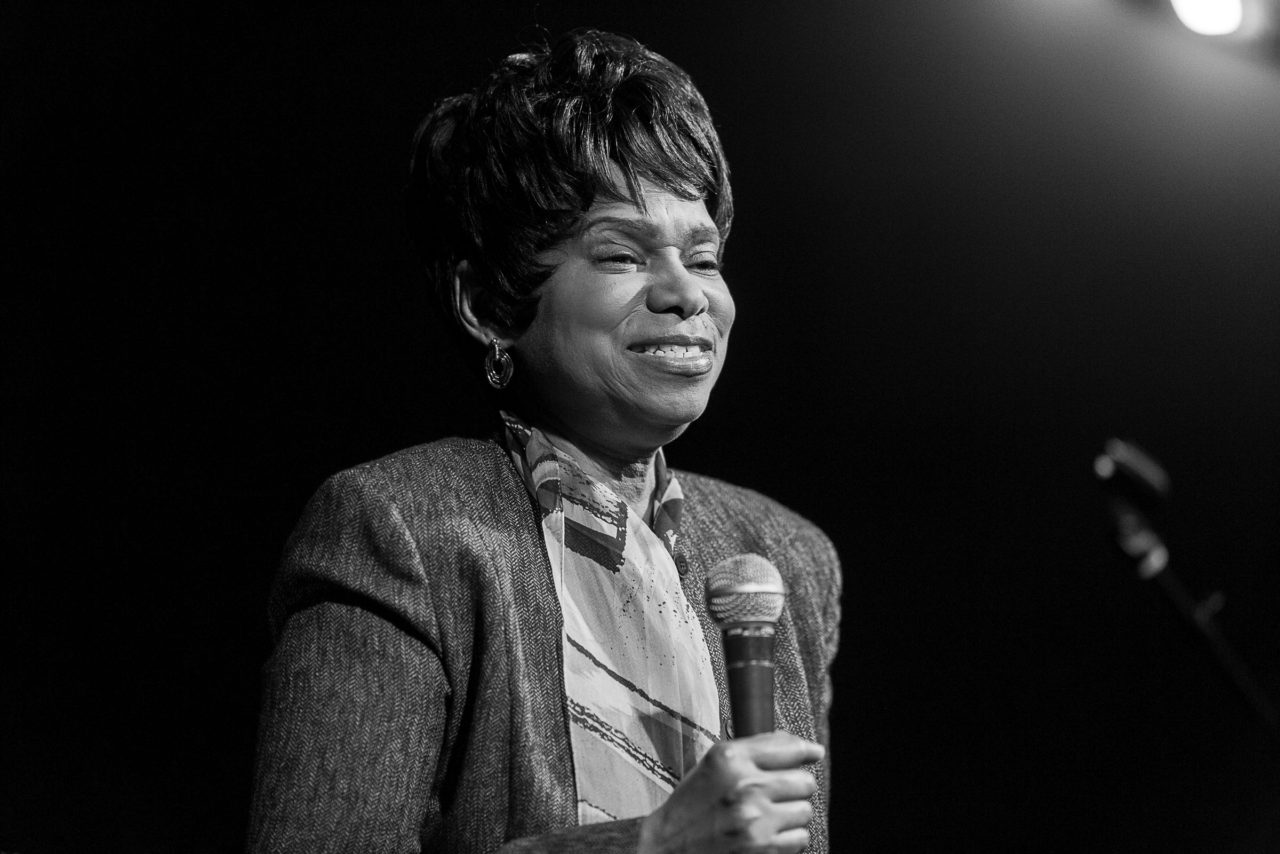 Ernestine Anderson's daughter, Shelley Young, pays tribute to the late, beloved singer. Photo by Daniel Sheehan.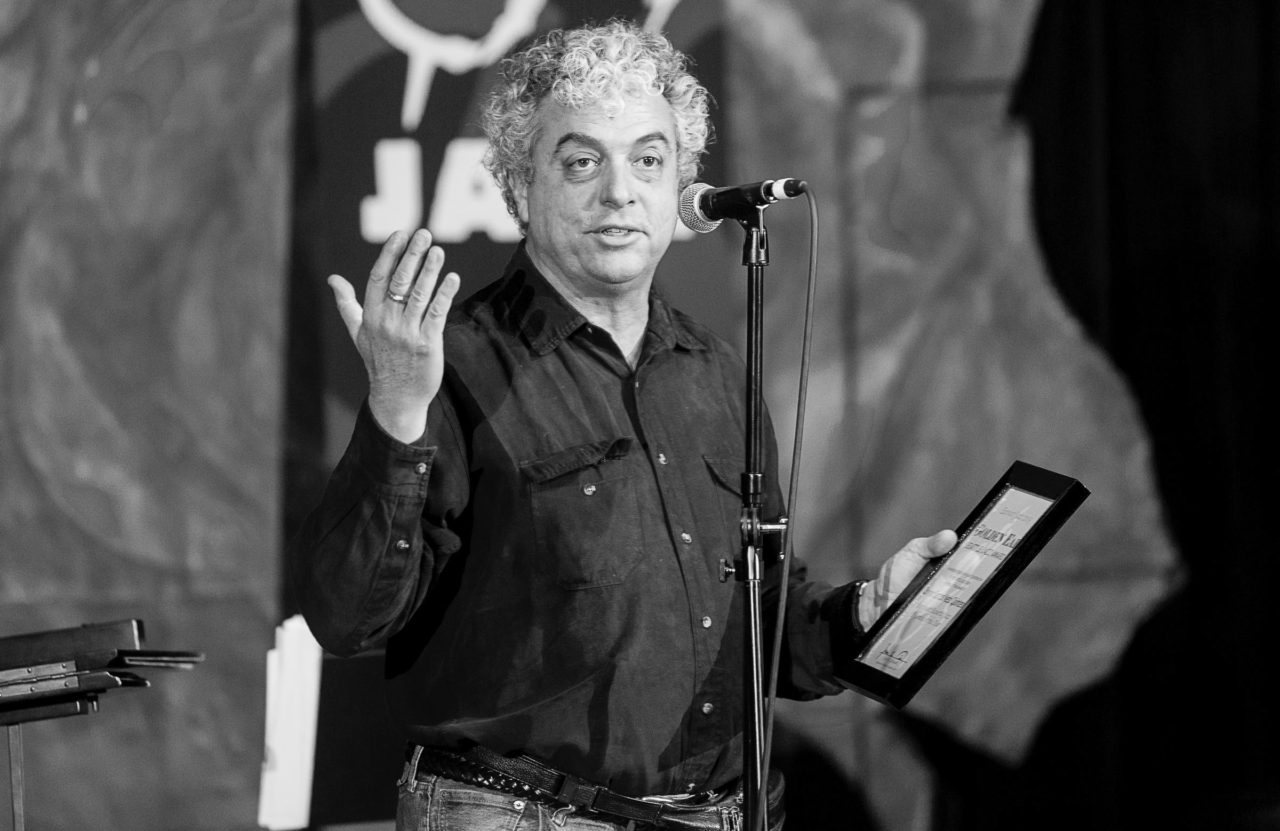 Jovino Santos Neto accepts the award for NW Acoustic Ensemble of the Year for his Quinteto. Photo by Daniel Sheehan.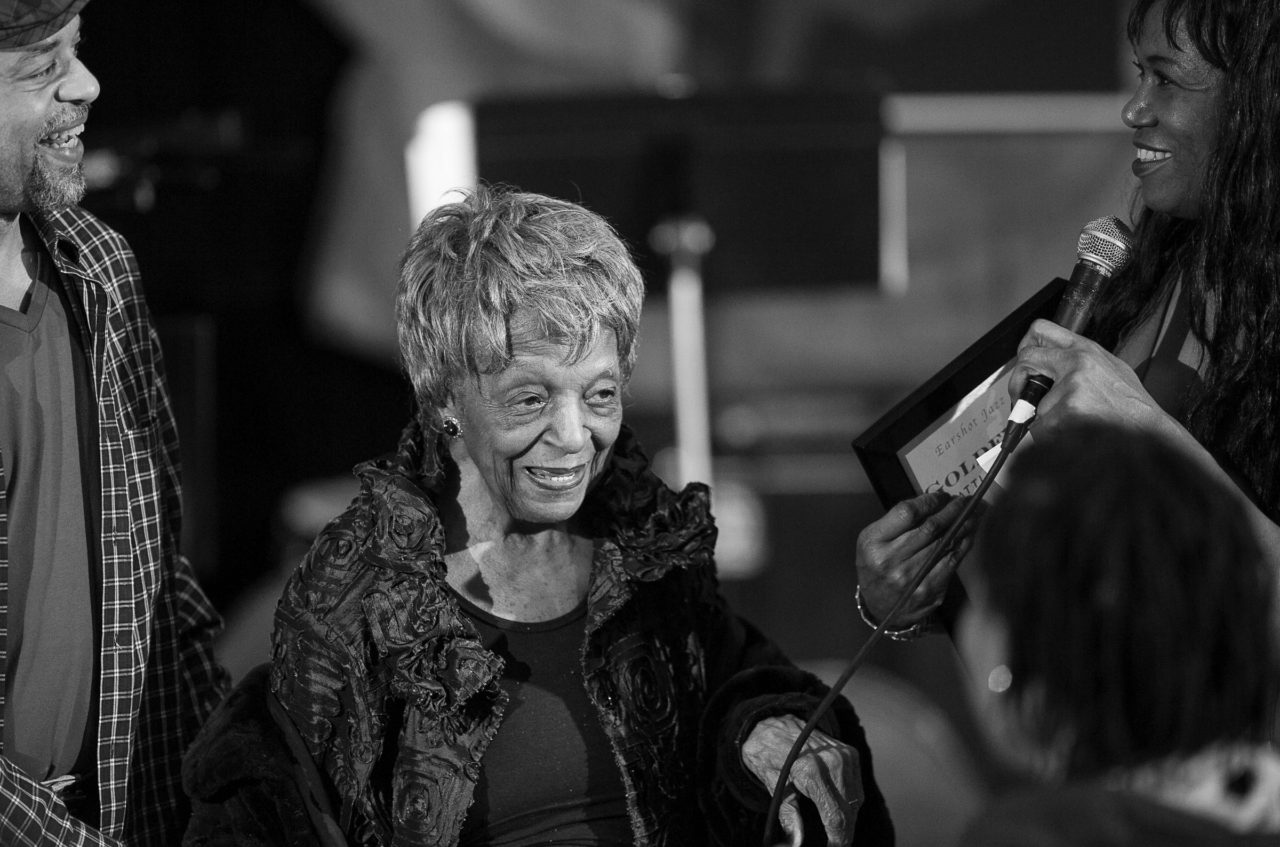 97-year-old pianist Ruby Bishop is one of three inductees into the Seattle Jazz Hall of Fame. Photo by Daniel Sheehan.
---
About the Golden Ear Awards
Earshot Jazz initiated the Golden Ear Awards in 1990 to recognize the accomplishments of Seattle jazz artists over the previous year, and to induct significant members of the jazz community into the local Jazz Hall of Fame. Over the years, the award categories have shifted slighty, but the essence of the process has remained the same.
Have someone you'd like to nominate for the next Golden Ear Awards?